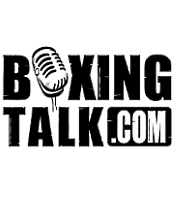 WBC President Jose Sulaiman TRIES To Explain WBC's Actions
WBC President Jose Sulaiman told Boxingtalk.com, "We had a meeting to decide if the WBC was going to declare the title vacant if Danny Williams won, but our legal team felt we didn't enough evidence to move forward. We had a meeting with Frank Warren and he made a donation to the WBC so we have decided to leave it to the proper authorities."
GL: So then what did what Warren have to make a donation for?
"He's going to make a donation, but we haven't specified any amount at all. We just reached that situation and the fight goes on."
GL: Most of the movers and shakers in boxing already know what Danny Williams is making for this fight. Don't you feel that your recent actions set a precedent that hey, if you're making almost $2,000,000 all you need to do is claim $300,000 and make a donation to the WBC for everything to be all right?
Jose Sulaiman: "We are not setting a precedent because we don't have enough evidence and we may get involved in a problem that we don't want to."
GL: This makes the WBC look weak to me.
Jose Sulaiman: "Not exactly."
GL: Weak with a capital W.
Jose Sulaiman: "We just do not feel that any evidence at this moment. We will take it very importantly to see that Williams is paid in full for what they signed for. That's our main and most important objective. We will let whatever investigation comes to be done by the corresponding authorities."
GL: I still think it's weak because it's obvious Williams is making more than $300,000 and by having an unspecified amount for a donation makes it look like the WBC is just looking for donations regardless of what shady business dealings may be going on.
Jose Sulaiman: "Let me tell you something, the people who have repsect for evidence will not see it that way. The key of our position is we don't have the evidence now. If there is any evidence we leave it to the proper authorities."
GL: Was Frank Warren the only person you met with to discuss this donation?
Jose Sulaiman: "Yes it was only Frank."
GL: Well, I just wanted to get the latest on this matter Mr. Presidente.
Jose Sulaiman: "We will be very responsible overlooking this matter, but the WBC hasn't done anything wrong.
GL: But ignorance is not a defense. Everyone involved in this matter seems to be pleading ignorance, they don't know nothing, they didn't do anything wrong, and they're all pointing the finger at somebody else. People involved this matter have been in boxing longer than I've been living, for all of these experienced boxing people to see Cotto making $275,000 on the undercard it should register to everyone that there's no way in hell Danny Williams is legitimately making $300,000.
Jose Sulaiman: "We are not pleading ignorance. We want the facts to be known and what we are looking for is the boxer to be paid in full according to what he signed to fight for.
GL: Don't you think the fact that these people (Warren) are willing to make you a donation makes it look suspicious, like they have something to hide about this matter?
Jose Sulaiman: "I don't know what to tell you, but if the donation is more than what we have in the contract it's accepted, especially for the limited finances the WBC has at this time because of our problems. We need it (money). We got loans. We got a lot of loans, you know personal, the bank, and all that.
GL: I always shoot straight with you Don Jose, so I have to tell you I think you're copping out on this one.
Jose Sulaiman: "Let me tell you something Greg, you have always heard from me the truth, and the truth is what I'm telling you now. We were on the verge of withdrawing the sanction on Williams, and if he would have won the title would have been declared vacant. But our legal counsel felt it would be very irresponsible to do this without having any evidence contrary to the local contract registered at the Commission."
GL: Do you believe Danny Williams is only making $300,000?
Jose Sulaiman: "No I don't believe that, but that's the contract that is registered at the boxing commission and as of now, a few hours before the fight, we cannot do anything else."
(Boxingtalk.com placed several calls to Frank Warren's hotel room at the Mandalay Bay. However, to get connected to Warren's room you had to give your name, so naturally and not surprisingly he wasn't available to answer Boxingtalk's questions) 
CLICK HERE FOR MORE OF THIS EXPLOSIVE MUST READ INTERVIEW TO SEE HOW EASILY THE WBC TURNED THE OTHER CHEEK
Send questions and comments to: gleon@boxingtalk.net