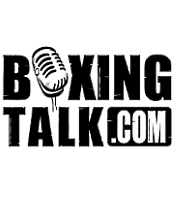 After being relegated to boxing's hinterlands for over a year due to promotional problems, Larry Mosley has gotten his career back on track. The former amateur star has recorded three straight wins since resuming his career last June. Mosley will step back into the national spotlight on March 3, 2006 when he faces Miguel Figueroa for a regional welterweight title on ESPN2. A win figures to earn him a top ten ranking, and he's not underestimating his opponent. "I know he's a very tough opponent, a strong comer," said Mosley, speaking on his cell phone after finishing a workout at the Broadway Boxing Gym in Los Angeles. "He's a hard worker. I'm going to have to box. I'm not gonna try to score a knockout, but if the knockout comes I'll take it."
However, the knockout wins have been coming lately for Mosley, five in a row to be exact, all three of his recent bouts, plus the last two before he had to endure 21 months of inactivity. The knockout streak catches the eye, considering that early in his career he was thought of as a "slapper." Mosley admits, "I was making adjustments. When discussing the lack of knockouts after starting his pro career. "I was really trying to figure myself out. I took off and learned how to sit down on my punches and a lot of other stuff." Mosley is 15-1.
The 26 year-old Mosley's story is one not uncommon in the fight game. The boxer grew up in the rough Watts section of Los Angeles, with the sport providing a positive outlet. He began boxing at the age of ten, and had over 250 bouts as an amateur. Mosley estimates that he only lost "about 14" of them. His list of amateur accomplishments is impressive, including a world title, a National title, and a Goodwill Games gold medal. He narrowly missed making the Olympic team, losing on a tiebreaker to Dante Craig at the 2000 Box-Offs.
Mosley turned pro later that year, and won his first ten bouts before losing a six-round decision to Dagoberto Najera. It's a verdict the proud Mosley still disputes today. "I don't think I lost that fight, but I learned from it", he said. "I just got the short end of the stick that day. I think I had a very good performance, but the judges didn't see that it went my way. I was in the guy's backyard [Leemore, California], so I had to knock him out to get the decision."
He rebounded to win his next two bouts before slipping into a temporary exile. Disagreements with his former promoter led to Mosley choosing to let his contract expire before resuming his career. After winning a comeback bout last June, he elected to sign with Golden Boy Promotions.
"I was getting offers from everybody, I feel Oscar gave me the best deal" he explained, when asked why he chose Golden Boy. "Oscar's a very good friend", he added. "I really think Oscar can take me to the championship. He's done it, I think he knows what he's doing."
Mosley made his debut for his new promoter last August with a fourth-round stoppage of Alexis Division. The fight was notable for the way Mosley attacked the body of his taller foe, and also for the killer instinct he showed in finishing off his opponent. He then dispatched of Jeremy Yelton in two rounds on the Hopkins-Taylor II undercard last December.
Should he be successful against Figueroa, Mosley would like to fight the proposed Baldomir-Gatti winner or one of the other titleholders. Given the 5'6" fireplug's combination of amateur experience, speed, and improving power, it may be unwise to count him out against any of the champs in the weight division.
For now, Mosley is just happy to be active again. You can hear the joy in the fighter's voice, when he talks about being active again in the sport he loves. For the other fighters in his weight division, he has a special message. "I got one thing to say to all the welterweights out there, look out there's a new guy in town. I'm back".
Send questions and comments to: desiquietman@yahoo.com