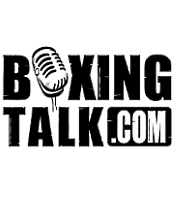 LOS ANGELES – September 29 – With Marco Antonio Barrera and Erik Morales looking to enthrall fight fans once more on November 27, the undercard of such a mega fight has to be good.  So Golden Boy Promotions is pleased to present a WBC super bantamweight championship bout between champion Oscar Larios and challenger Nedal Hussein that will aim to match the fireworks expected from Barrera and Morales. "Boxing fans may have to take a day off from work the day after these two fights, because I know Barrera-Morales and Larios-Hussein will be all-out slugfests," said Golden Boy Promotions President Oscar De La Hoya. "I'm proud to be involved with this card as a promoter, but I'm even more excited to be watching it as a fan."
 Both bouts will be televised on HBO Pay-Per-View live from the MGM Grand in Las Vegas, Nevada, beginning at 9pm ET / 6pm PT.
 Oscar "Chololo" Larios (53-3-1, 35 KOs), who is one of boxing's most active world champions, is a throwback to an era when fighters actually fought more than once or twice a year.  The Guadalajara, Mexico resident will be in action for the fourth time against Hussein, and he will be aiming to defend his title for the seventh time.
Nedal "Skinny" Hussein (35-1, 21 KOs) comes into the ring with an impressive record and a 16 fight, four year winning streak.  A native of Sydney, Australia who is trained and managed by Hall of Famer Jeff Fenech, Hussein's only loss came in 2000, when he was stopped on cuts by Manny Pacquiao, a bout that saw Pacquiao dropped to the canvas by Hussein.