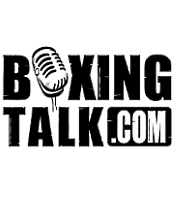 This Saturday, November 26, 2005, at the Show Place Arena in Prince George's County, Maryland, Lamont "Bay" Pearson (22-3-1 with 12 KOs) will take his first step at a second title shot when he takes on Pascali Adorno (9-3-2 with 4 KOs) of Puerto Rico. Although Adorno's record may not look very impressive, this fight could lead to a bigger one for Pearson. He has a regional title belt at 130 pounds, and with world champion Marco Antonio Barrera possibly moving up to 135 to fight Jesus Chavez, Pearson could potentially move up into the one of the IBF's top two spots and be in a position to battle for a vacant IBF title. Pearson, whose losses have all come against world class opposition, knows that at age 34 his time is running out to become a world champion. Boxingtalk recently had a chance to speak with Lamont about his upcoming bout.
BT: This Saturday you'll be fighting on card billed as In Yo' Face at the Show Place.
LP: Yeah, In Yo' Face at the Show place featuring myself, Henry Buchanan and Purcell Miller.
BT: Your opponent has now been finalized you'll be taking on Pascali Adorno at 9-3-2 what will fighting a guy of this caliber really do for you?
LP: You know coming from Puerto Rico it wouldn't really surprise me if he's had more fights then that to make ends meet from different promoters there that [stage] fights that are probably not sanctioned. So I am pretty sure he is more experienced then what his record says.
BT: You will be defending the USBA title you won in September for the first time after this fight assuming you win what would like to do next?
LP: After this fight, with a victory of course I am looking for bigger and better things. Right now I am ranked by the IBF and I am looking for bigger and better fights in 2006.
BT: With talk of Barrrera moving to 135 do think there is a chance you could fight for a vacated IBF title at 130?
LP: Exactly, right now we are looking at the IBF [where] number 1 and 2 are vacant. Hopefully some time in the near future we'll be fighting for the IBF title. We've done business with the IBF before and of course the USBA is affiliated with the IBF.
BT: If you are not able to fight for a vacant title right away would be looking to get some revenge on either Yodsanan 3K Battery or Robbie Peden?
LP: At this point in my career and how I'm feeling, I'm healthy.  My hand is 110%, I'll fight at anyone of them at 130. If I could get Manny Pacquiao that would be great, Manny Pacquiao would be my first option.
BT: Well Manny would be the biggest money at 130 besides maybe Erik Morales. At 34 how much longer do you plan on fighting?
LP: Well, I'ma fight as long as I can prepare for fights. I'm healthy, I'm strong, I'm going to continue to fight but, really about a year and a half. Everything is strong and working well I'm looking for all big fights.
BT: At 34 do you have any problems making the weight?
LP: In my last fight I weighed in at 127. I've never had a weight problem you've never heard of me stepping on the scale two or three times you know it's on the Bernard Hopkins role. I take care of my body and I am at 130 my whole career.
BT: What did you think about your another Maryland D.C. guy Sharmba Mitchell's performance last Saturday?
LP: I mean Sharmba he was on top for a while, he met a new guy and he was much hungrier you know it was a championship caliber fight and the best man won. I give it up to Sharmba he's a game fighter, he's been around.  I actually fought him in the amateurs. He had a pretty good career, he's still having one.
BT: How soon after this fight would you be looking to get back into the ring?
LP: Probably sometime in early February.
BT: Do have a prediction for Saturdays fight?
LP: I've watched like two or three rounds of this guy and he's going to be a strong fighter.
BT: Well looking at his record he's been in with a couple tough guys, Rocky Juarez and Kid Diamond.
LP: Right, right, well he's fought some guys but it looks like when he's stepped up he had trouble with guys. I'm not going to take him lightly, he's a strong southpaw.
BT: Good luck this weekend and thanks for taking your time to speak with Boxingtalk.
LP: Alright, thanks a lot man.
This fight card is promoted by Keystone Boxing and tickets are available through Ticketmaster or by contacting the Show Place Arena. Tickets are reasonably priced between $25.00 and $50.00.