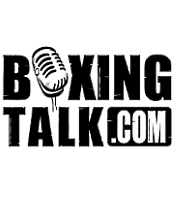 PRESS RELEASE
: Lamon or Luan? Who will be world champion? The Klitschko killer or Krasniqi, the 'Rottweiler'? Daredevil or stylist? Who will dictate, who will win?  Few heavyweight world title fights in recent past have been as stimulating in the run up as the WBO championship in Hamburg on September 28, the 100th birthday of German sport idol Max Schmeling. Champion Lamon Brewster, 32-2 (28), is facing his number one mandatory challenger Luan Krasniqi, 28-1-1 (14), in a meaningful clash with a lot of background.
"I'm glad both fighters arrived to Hamburg safely", promoter Klaus-Peter Kohl said. "It's always important that the boxers get through the sparring period free of injuries. We can now look forward to a great evening of boxing on Wednesday at Color Line Arena. Max Schmeling was a great personality. With our event we want to thank him for everything he did for the sport. We started to think about running a boxing event on his 100th birthday on year ago. At that time we didn't know what the main event would be. As it happened to be a heavyweight world championship with Krasniqi as a possible Schmeling successor this gave even more meaning to this night."
Lamon Brewster, after a career with many heights and lows, struggled through a tough fight against Wladimir Klitschko on April 10, 2004, to win the WBO crown in a shocking upset. Brewster followed up with one unimpressive and one highly impressive title defense.
On the his way to the top challenger Luan Krasniqi made several detours as well. Germany's most presentable heavyweight contender, who captured bronze in 1996 Atlanta, became European champion, lost the title, regained it, defended it, and eventually knocked out American Lance Whitaker in an official WBO eliminator.
Both, Brewster and Krasniqi, have knockout power in their hands and they are both fighters with heart and brains.
"I've trained very hard for many weeks. Now the moment has come to relax my muscles. I feel in top shape", Lamon Brewster said. The WBO champion believes that he wasn't in the best possible shape when he faced Wladimir Klitschko.
"When I fought Klitschko I hadn't gotten past the death of my trainer", Brewster explained. "Before the Golota fight I went to Bill Slayton's grave. I felt his ideas and his spirit. This helped me a lot. Now I'm here to show that I'm the true thing. That's why it's an honor to me to fight outside the US. Schmeling also fought outside of his country. Schmeling was a great hero and he was a great benefactor."
Challenger Luan Krasniqi said he will enter his first world title shot with a lot of confidense. He prepared with his coach Torsten Schmitz six weeks in his hometown Rottweil in the south of Germany.
"I want to thank Lamon Brewster that he was willing to come to Hamburg to defend his title against me, his mandatory challenger", Krasniqi said. "I've had one of the best preparations ever. We will do the rest of the talking in the ring. I'm confident that Brewster did not suddenly learn a complete new style. He won't come out as new Muhammad Ali. We know what we have to expect from him."
In the remaining days before the fight the 35-year-old German wants to entrench in his hotel room, relax and recollect his powers that he spent during the tough weeks of training.
"The important thing now is that I have to put into action what I practiced in training", Krasniqi said. "It's clear what great significance this contest has to me."
"A ring is a ring no matter where it is", Brewster replied on the question whether the home town advantage of his challenger bothers him. "I have a job to take care of and I plan on doing a spectacular show. I accepted the challenge of Luan who is my mandatory challenger."
For Lamon Brewster the upcoming fight is more than just a defense of his belt. For the man from Los Angeles it's a question of the basis of his secure position.
"On Wednesday it comes down to who wants it most", Brewster said. "It's not about the title. It's about the life of my family. If someone attempted to break into your house you would defend it as well."
Backing up their charges are the trainers of both heavyweights: Torsten Schmitz, coach of Krasniqi, and Jesse Reid, trainer of Brewster.
"This is the greatest challenge in the career of Luan", Schmitz said. "Now each one has to concentrate on his own strengths. The audience in the Color Line Arena will get their ticket money's worth, first of all in case the fight lasts many rounds. I'm sure they would be highly disappointed if things would be over in the opening round."
"We want to put a signature on Brewster", Reid said. "We want to show what kind of fighter he is. I want him to release the beast inside him."
Another interesting heavyweight clash is held on the undercard. Unbeaten IBF heavyweight youth champion Alexander Dimitrenko, 19-0 (12), faces two-time world title challenger Vaughn Bean, 45-5 (34), in a ten-round fight. Dimitrenko, a charge of coach Fritz Sdunek, is considered a possible future boxing star as he doesn't only possess great skills but is also an imposing personality.
Right in time, on Monday, September 26, the museum exhibition "der boxer" will open doors in Hamburg-Harburg. Director Prof. Weiss wanted to make this exhibition on the history of the fight game - from Antique to Presence - a gift to Max Schmeling's 100th birthday. "Unfortunately Mr. Schmeling didn't live long enough to see it", Prof. Weiss regreted.