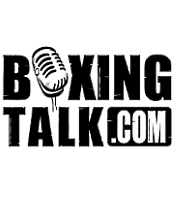 "On behalf of Showtime Championship Boxing, Don King Productions, Mandalay Bay and everyone involved with our big promotion on Sept 4th I'd like to thank you and welcome you to today's conference call featuring WBO Heavyweight Champion Lamon Brewster and challenger Kali Meehan. Just a little house keeping before we start. The semi-main event on Sept 4th at Mandalay Bay on Showtime will be The Undisputed Welterweight Champ Cory "The Next Generation" Spinks defending his titles against former WBC Champ Miguel Angel Gonzalez. The telecast will begin at 10pm if you're not there live. Two days before that on Showtime proud to announce the Shobox fight card on that night Sept 2nd will be the hundreth fight in fiftieth telecast since the Showtime boxing series began back in July of 2001. Got two terrific fights on Sept 2nd. The start time will be 11pm as always on Thursday, Sept 2nd. You guys know that the fight card after Lamon-Kali fight on Oct 2nd will feature the guy that Lamon beat to win the title Wladimir Klitschko making his debut for Showtime. He's taking on a tough opponent in DaVarryl Williamson."
Q:"He's fighting?"
"Yep, coming back."
Q:"He's got a license?"
"I hope so. That's a ten round fight between DaVarryl Williamson and Wladimir Klitschko and then we have two world title fights on Oct 2nd. Verno Phillip will be defending for the first time his IBF middleweight belt against number one IBF contender Kasim Ouma. You guys recall that a couple of years ago it was a great fight that they had. They were scheduled to fight earlier this year on Showtime. Now they're going to go at it on Oct 2nd at Ceasers. The second world title fight on Oct 2nd, Sid Vanderpool and Jeff Lacy will be fighting for the vacant IBF Super Middleweight title. Those three fights on Oct 2nd on Showtime will begin at 9pm. Finally Nov 6th on Showtime. No site yet but the fight will take place in the United States. Kostya Tszyu will defend his jr welterweight belts against Sharmba Mitchell in a rematch of a fight a couple of years ago on Showtime. So that's the Showtime lineup. We're very excited about it. Again thank you very much for taking part on today's call. We'll kick it off finally here."
"Lamon, how are you doing? How's training going? You're looking forward to fighting and making your first defense on Sept 4th?"
Lamon Brewster: I'm doing great. Just looking forward to getting this fight on.
"Kali thank you for participating on this call. What are your thoughts about fighting for a World title against Lamon Brewster?"
Kali Meehan: Fighting for a world title, for me, is a dream come true. When I was a little boy in New Zealand and boxing we used to see fights on American TV. And to fight in America was just something that every young boxer dreamed of from New Zealand. Even to fight in Australia was such a big thing. I ended up fighting most of my professional career out of Australia and now I'm here in America. Not only fighting in America but fighting for a world title and fighting against a very good quality opponent as Lamon Brewster. Just like Lamon I'm very excited to get the fight on and at the same time I'm just living this dream as it's coming true for me.
"One quick question for Lamon before we turn it over to everyone that really counts. Lamon, everyone knows your story in the background how you came to California, Los Angeles from Indiana with a gym bag and a pair of gloves and some tennis shoes and a bible. You waited so long to finally get your shot at the title and no one gave you a chance to really to win the title but now you have won it. What did winning the world title mean to you and how do you think that's helped your confidence. And has there been any change in your life since you won the WBO title?"
LB: You know it really, really gives more confirmation to my faith that GOD does exist because I prayed to him for so many years asking that if this be his will that he let it be done. Now even more so that I've won the title it really kicks my faith up in high gear and hopefully through me being successful others who are trying to do things in life will see through my faith that what I've accomplished and then they also will try to strengthen their faith and accomplishing their goals in life. It's just a dream come true because as long as I could remember I've wanted to be a world champion.
"Hey Lamon alot of people think that this is going to be an easy fight. Do you think this will be an easy fight?"
LB: I tell you like this. If I thought it was going to be an easy fight I would have stayed at home and trained. I trained for five weeks in Big Bear for Klitschko. I been here eight weeks because this is how tough I think this fight is going to be. By no means do I think that Kali Meehan is going to be a walk in the park. I have personal experience with this guy and I know he's going to give me all I can handle so I felt like I had to be in my absolute best so therefore I came to camp even earlier for this fight.
"Hey Lamon. I'm just curious how much confidence did that give you, beating Klitschko? How much weight can you give the excuse that he was drugged?"
LB: I say this much. Any man winning the world title, it boosts his confidence. Beating Wladimir Klitschko didn't really do much to me because I didn't really think much of him anyway. I think he was a good competitor, a great athletic person but I didn't think much of him. I never really did.
Sam Simon: Hey this is Sam Simon and I'm Lamon's manager. There is a long way and a short way to deal with this. The short way is to say that any allegations of drugging go against blood test and urine test given by and approved by the Nevada State Athletic Commission. There is no evidence of this what so ever. There was some slightly elevated blood sugar. He was taken to a trauma unit when Lamon was through with him, not just the regular hospital for some post fight observations. He was taken to a trauma unit. He was given a gluscose strip. If you watch the fight you'll see exactly what happened. Lamon took him apart and destroyed him. Yes he was landing punches early, more punches according to Compubox early in the fight but Lamon was landing devestating punches throughout the fight and took it out of him. Just basically this guy has a record of quitting. This is the third time he's done this and as a so called sportsman for him to tarnish Lamon's heroic victory by doing this. It's really disgraceful. And I'm actually surprised that Nevada licensed this guy again considering the black eye that he brought on the sport with these allegations. The charges completely backfired and I didn't even want to talk. But I don't think it's appropriate for Lamon to have to deal with this stuff. I think it was outrageous and I think it.... When our lawyers got a hold of these guys and told them they had to knock it off they stopped it immediately because it matches every definition if liable and slander and actually damage my client. I'm sorry for getting iritated about it but I was just hoping this stuff would go away, like the Klitschko's.
"There is alot of controversy with them talks about being drugged and everything else. You seem like you have alot of critics now. Is this going to be the most defining fight in your career to prove everybody wrong?"
LB: You know I have nothing to prove in terms of what people think. Everybody is entitled to their opinion. If I went out and would have knocked Klitschko out with the first shot I threw it still would have been some doubt or some criticism. And even this fight, if this fight as an easy fight or a hard fight, whatever you have there's still going to be criticism. Everybody's entitles to their opinion. I'm just looking forward to this fight because he's a good fighter and in order to prove myself to be the best fighter I got to fight good competetion and so therefore Kali Meehan is definitely is someone to help m rise to the top.
"He used to be your sparring partner. is that going to be an advantage to you or a disadvantage?"
LB: I think both because on one hand I know how he works and on the other hand he knows how I work so really this is going to be, in my mind, a chess match. I know the things I can't go out there and do and he knows the things he can' go out there and do so this is going to be a very interesting fight. It's going to be probably fight of the year.
Kali Meehan: Hey Lamon you reading my mind huh?
LB: You already know(laughs).
"Hey Kali how you doing? I got two questions for you. First question is that you being such a decided underdog and some media saying that you shouldn't even be in this position. Does this take any pressure off you being that you're basically playing with house money? If you win this fight it's good, if you put up a good performance you look to stand to make some money. And the second question is the only blemish on your record is thirty second knockout to Danny Willaims. For thos people who didn't see that fight, can you explain what happened in that fight?"
KM: I'm good thank you. The first question, to me being the underdog or favorite once you get in the ring it means nothing. What I'm trying to do is just hop in the ring and not let anything faze me. Cowd favorite, non-favorite, underdog or what, not let the ocassion overrule me and just get in the ring and do the business the best I can. Coming in all fighters know if you try to get in the ring without tunnel vision. They let everything else just be there but not let it affect you in your performance. I'm not really trying to use being an underdog as an advantage or disadvatage but just to get in there and box to the best that I can. And with Danny Williams, I feel made me more as a fighter, as a boxer because what happened was I threw some shots at him and I said to myself "Oh he's so easy to hurt" and I was so relaxed and calm. he threw the big right hand which got me good and I went down and instead of trying to survive I tried to get up fast and attack him and he got me again. I sat there laughing, think to myself, this is not how it's supposed to go, whats happening here? You know? So I stood up and the referee stopped the fight. He waved the fight off and I thought to myself, I can't argue. I can't say anything because I been down twice. Then all of a sudden I went back to Australia and everybody told me I got a glass jaw. But I know my jaw is good. It was either that fight would make me or break me and it wasn't going to break me. I wasn't going to lose that fight like that. I thought to myself in that fight, after that fight I thought.....cause to be honest with you first thing I thought when the ref stopped the fight is to start fighting again. I just wanted to punch him, you know. It's the fighting instinct I suppose you get and then I thought to myself, I've learned how to win fights and be a champion. I have to learn how to lose a fight and be a champion. Keep my head up high and go back to the gym and learn from it and work hard and that's what I've done. That's what happened, I lost the fight other than that he's was the better fighter. I've got no excuses. I've believe, I know it's given me more desire and I've learned alot to fight more aggressively then I did in that fight.
"First for Lamon, what do you think of James Toney's rantings that basically the heavyweight division is garbage right now?"
LB: I feel like it's kind of like a rubic's cube so to speak. You got Chris Byrd on one hand who is very elusive fighter and as you know styles make fights. He wins his fights but he's not what alot of people consider to be an exciting fighter so alot of people don't want to fight him. he's hard to fight cause he's southpaw. You have John Ruiz who's an awkward fighter. He wins his fight but his fights don't look that good. And the amount of people who say " This is the heavyweight champ?" And then you got Lamon Brewster. Hey, I'm fresh on the scene. My feet are still wet. You got Vitali Klitschko who's probably the tallest heavyweight champion in noted records but he hasn't, and this is my opinion, he hasn't proven himself to be a worthy champion because the guy that he beat looked like Elvis in his last concert. I understand why alot of people have alot og questioning about the way the heavyweight division is going. But young fighters like myself, I come to say I'm the truth and I'm not a front runner. I'm here to give the people what they want. That's what you'll get from Lamon Brewster everytime I step in the ring is an exciting fight.
"For Mr Meehan, what is your gameplan going into this fight against Lamon Brewster?"
KM: To win the fight. That's my gameplan. You can have all your plans but whatever happens in the ring sometimes your plan won't work. You can devise everything you want but the main thing I believe you have to make sure that you're mentally and physically prepared which I believe I am. Just do your best to win the fight.
"Lamon, which heavyweight would you want to fight to prove you are the best in the world and why?"
LB: Vitali Klitschko because when they had the voting of which of the four heavyweight champions they felt was the best everybody unanimously picked Vitali and I really disagree with that. And so therefore I feel that in order to sleep good at night being aworld champion feeling that I'mhe best I have to beat who the people say is the best. It's the people who pay ou salaries and what not.
SS: The vote that Lamon is talking about, these Klitschko's have been.. they're the HBO champions, at least Vitali is. The other guy had a relationship with them. They've been propped up by HBO and that vote that Lamon is talking about, they said go to the website on an HBO telecast. They said go to the website and vote. If you went to the website cause I did to vote for Lamon. It said Vitali Klitschko is the true world heavyweight champion, it had a big picture of him and then right in there in a little box it had, Who is the true Heavyweight Champion? So, that was a ridiculous, self-serving poll. There is nothing about Vitali Klitschko that makes him THE legitimate heavyweight champion of the world except for how it serves HBO. Self-serving, self-fulfilling.
"Lamon do you care about Mike Tyson anymore? Is he still a contender? Is he still someone that fighters need to prove they can beat?"
LB: I personally don't think so. I look at Mike in a whole totally different light. I feel as though Mike's era has surpassed him for him to stay around boxing. To me it's sad because here is a man who was great in his pime but he just passed it just like Evander. The only thing I could see getting out of that is getting his name on my resume. What does that mean? Cause the only thing people are going to say is " Oh, you beat an old Mike Tyson". Really other than a paycheck I don't see any reason for fighting Mike. I just want to remember him as I did as a great fighter.
"Your career seems to have been so much more invigorated with this fight. I remember you had a very disappointing fight in Detroit with Charles Shufford. What do you really think has been the key in turning this around for you?"
LB: Well for one the Charles Shufford fight it was nutrition for me. I came down from two-eighty to two-twenty five inside of two and a half months. I did that by taking advise from weightlifters telling me if I just ate protein, not knowing that I needed carbs for fuel, for energy. As a fighter I looked good byt when the bell rung that's all I did was just look.
"I know you can't look pass any fighter. Tyson was looking pass Williams. Klitschcko was looking past you and you can never do that. What do you see the prospect down the road, assuming you win this fight for a unification fight, not that HBO or Ring magazine or somebody just picks one, somebody's a champion. All the champions get in the ring and the best man wins in some kind of tournament."
LB: I'm willing, ready and able to do whatever it takes to prove I am the truth. You have alot of different styles. That doesn't necessarily make other fighters less fighter or better fighters. Styles makes fights. But to give the people what they want. If they want a tournament like that Lamon Brewster will be the first to sign up for it. The only thing I ask is that you continue because of the year layoff I've had, continue to let me gets fights so that I can get myself back on the level I know I can be on. On a mental level and then I'm read for anybody. I'll fight Superman.
"Sam can I ask you that also, what you see as the prospect down the road for the unification tournament in the heavyweight division?"
SS: Our promoter Don King has said many times publicly that his plan is to take the three belt holders that he has promotional deals with, which is Ruiz, Byrd and Lamon Brewster possibly with James Toney, I think that was the name he's mention to do a tournament. I don't think Vitali Klitschko will want to participate in this. I think he knows exactly what his situation is, which is he's lucky to have a belt, he's lucky to be on HBO. I don't think that boxing fans will get the four champions in a tournament. Don has said that it is his intention to take his three belt holders and have a box-off.
"Kali, I know that I've had a little bit of contact with the people at the Polly cafe, the big mango sports bar and you seem to have some pretty agitated fans in Australia. is your fan base back there around the whole country in New Zealand really getting behind you and giving you alot for support?"
KM: Alot of my Pacific Island background like my mother is from a little island called Figi. I know in Figi I got alot of support there. Alot of fans in Australia, in boxing I got alot of supporters. At the same time the thing that I think in wrong in Australian boxing is we have too many people clashing against each other. We have alot of good fighter there but we have too many people sort of going against each other. And alot of people like that they sort of wonder why I've got the title and things like that. I know that everyday some other person, people that I know and people that just follow sports, alot of people are behind me in this fight. I got a big following there and back in New Zealand too. I know it's a hard fight but it maker it a whole lot easier coming over here. To America, the home of boxing. And fighting in such a big fight it makes it alot easier when you know you got alot of support at home.
"Brewster, I know there was a controversy about the fight with Wlad but I'll say one thing. You showed alot of heart coming off the floor and delivering those two big lefts which I think really were the issue. I think those two left hooks would have taken anybody down whether they were healthy or not. Congatulations. Coming off the floor in that fight and when you think back on that, does that give you alot of encouragement about your heart and your ability to really continue in the heavyweight division?"
LB: First of all I would like to thank you for the compliment. Second, the shot that hit me didn't hurt me. He just caught me on the temple and knocked me equilibrium loose. I was never hurt. That's why when I got up I went right to him to let him know that he didn't do nothing. He didn't do one thing to me in the fight did he never hurt me. I don't know what to say. It was one of those things that happen and it's like hope for the best but expect the worst. When you step in that ring if you thinking that you won't fall, that you won't touch the canvas and if you do and you haven't prepared yourself for it then mentally you can be at a lose.
"Question for Kali. How you feeling out there in America? I know you been out there training for a while. How do you feel coming out to the fight?"
KM: I feel good. I feel fit and strong. I done eight or nine weeks. Alot of strength and fitness before we came over here. Now getting all the sparring and things like that. I feel very excited and I'm just trying to keep focus. I don't know how to explain these feelings because it's just the biggest moment of my life.
"How better a fighter are you now having trained over there(America)and spent alot of time in improving?"
KM: Well you know the problem that I've faced back in Australia is that it's hard to get good sparring. Coming over here, and even on my last trip sparring, (to Lamon) how many rounds we sparred like seventy eight, seventy-six rounds together? Sparring with Lamon and guys like Derrick Jefferson. You must improve. You have to improve. You either improve or get knocked out. It was such a previlage and honor for me to come over here and spar these guys and also such a lucky break. Even with my new trainer Mark Jackson, he's such an awesome trainer. He's taught me a few things. A few things that I never knew but also the main things he does is work on things and perfects things in. The results are there. I know I haven't shown my best fighting back home in Australia yet because as you knwo it's hard to show your best when you're working two jobs or whatever. Taking fights on short notice. I been training full time so I know I'll show my best on Sept the fourth. Whatever the outcome is I know it will b the best that I can be hoping into the ring. I know I'll be given a good account of myself in a good fight. I know Lamon will too and that's why I know. Here like people think " I never heard of this guy" but when two men come in at their at their best with will and desire, faith, you got a good fight. Especially for a heavyweight title.
"Mr Meehan, the last new Zealander that fought for a title, David Tua, have you talked to him? Has he given you any advise about going into this world title fight?"
KM: No I haven't talk to David. I haven't seem him for a long time. I talk to Jimmy , James (inaudable) and I met up with him and he wished me all his best. He was very happy for me. I know David woud be very happy for me too. It's a big thing, like what James said. He said he tried, David tried and maybe it's going to be the third time lucky for New Zealand. I know David would wish me his best.
"Sam( Lamon's manager), Say Klitschko does do really good. He impresses everybody. Even though he's fighting DaVarryl Williamson, a guy that was already starched by Joe Mesi in one round. Say if he does good in that win and he also gets another fight. What's the chances of you gettinga rematch?"
SS: First of all I think it's kind of interesting. Usually his brother comes and cleans up the guys that beat Wladimir. Usually Vitali calls out the guy but of course Lamon pointed out you sure haven't read Vitali asking to fight Lamon Brewster cause he knows that Lamons heart and power will far exceed the bloated opponents that he prefers to get in with. I don't think we would ever reward Wladimir's unsportsman-like behavior with a rematch.
LB: Can I add to that? I just want to say this for the record. After the fight I would have been more than willing to give Wladimir a rematch just based on just that it was a good fight. And just to let the people know that it wasn't a fluke. But after the allegations that not only he used to try to tarnish my victory but putting a dark cloud over boxing. As far as how hard as people work to try to regulate boxing. For him to do that after being considered a gentleman. Well spoken. He wasn't a bully. Then to just go and do that it's like tossing acid on something man. So, no, unless it's absolutely, and this is me speaking. Unless it's absolutely mandatory I ain't giving that dude a fight cause he ain't even worth it.
"Riddick Bowe is coming back.You got Wladimir coming back. Maybe Ike Ibeabuchi might be coming back. He already had his parole hearing and they're going to be possibly releasing him here next week. You also have Joe Mesi who had alot of trouble. What are your thoughts, this is for Lamon's manager, what are your thoughts on all these people coming back?"
SS: I think the situations are all different. Riddick Bowe who I was a huge fan of appears to me that he has signs of pugilistic dementia and I would feel bad about him fighting again. I think he was in alot of wars and I wasn't happy to see that. Ike Ibeabuchi was in prison and he was a real strong heavyweight contender. Was he in prison or a mental hospital? Certainly this is a guy who's physically fit and if he's paid his debt to society then he should b able to fight. Klitschko we spoke about. I'm surprised that Nevada is licensing them but they're entitled to be more forgiving than Lamon and I are. Joe Mesi, I read alot of stuff on the internet about his nuerological exams and if in fact the subdural hematomas are present, that's whay they have commissions and they have doctors that decide that side. But if in fact there is a danger of him fighting then I think it would be a tragedy for someone to die in the ring.
"Hello Lamon, just wondering when you guys were sparring partners? Aldo, how has your life personally changed since you won the title?"
LB: We were sparring partners going back I believe to Feb to April getting ready to Wladimir Klitschko fight. s far as my life changing, I don't personally feel like my life has changed. I just get more phone calls that's about it.
"This question is for both fighter. Do you both watch taped of any former great champions for inspiration and fighting techniques and what about thier styles do you appreciate?"
LB: I think with any fighter who wants to be better you want to watch tapes of fights.You want to see what style you think compliments yours. You want to see what moves that maybe they do against certain opponents that you may be able to incorporate into your arsenal. That's what I do.
KM: I agree with everything Lamon said. You may try to take a little bit out of every or certain fighters you like. and try and take a little bit off him and a little bit off him to try and make you a more complete fighter. Yea, I think it's very important. You have to watch these fighters on tape and just learn from them.
"If you could pick one or two former champions in the history of boxing, who has motivated you guys or who did you want to fight like? Who encouraged you?"
LB: Marvin Hagler, Chavez.
KM: I like Larry Holmes and Hearns and Joe Louis.
"Is there any thing you want to say in closing Kali? Here's an opportunity."
KM: I just like to say that alot of fighters in the past they love to trash talk. And alot of people think it sells for better TV but I used to look at the old fighters like Joe Louis. I have never heard trash talks at their press conference but the fights that they fought were the best wars you'd ever seen. Lamon I would just like to say to you that it's a privilige to challenge you for your title and I know it's going to be a good fight on the fourth of Sept.
LB: I like to say that same to you Kali because you're a classy guy and I got alot of respect for you. And I think we're going to give everybody one of the best fights in who know when.
Send questions and comments to: onfireboxing@verizon.net