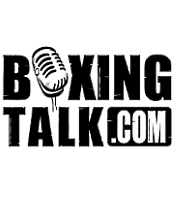 PRESS RELEASE:
Laila Ali defends her WIBA super middleweight title against Cassandra Geigger on Friday February 11th, 2005 . ESPN's Friday Night Fights will telecast the bout live from Phillips Arena in Atlanta as an early Valentine's Day special. Ali, 19-0 with 16 KOs will face Geigger in a scheduled ten-round main event. In her last fight, Ali beat light heavyweight Gwendolyn O'Neil with a variety of combinations and bodyshots which finally sent O'Neil to the canvas for good in round three.
In November 2002, Ali dominated Valerie Mahfood to win WIBA and IWBF super middleweight titles. The 8th round stoppage turned out to be the 3rd highest rated show of the year for ESPN's Friday Night Fights. Then on Valentine's Day of 2003, Laila returned to her legendary father's hometown, Louisville, Kentucky, to defend her titles against former world champion, Mary Ann Almager. In front a sold out crowd at the Louisville Gardens, Ali pummeled Almager for 4 rounds and successfully defended her Super Middleweight Titles. Laila's first world title came in August of 2002 when she dethroned former champion Suzy Taylor with superior punching power and speed. Referee Kenny Bayless called a halt to the bout in round two.
Cassandra Geigger, nicknamed "Black Diamond" , sports a record of 6-4 with 6KOs. Her hometown is Pine Bluff, Arkansas, and she was born on February 13, 1968 but moved to Fayetteville, Arkansas in 1990. Cassandra got her start boxing in toughman (woman) contests, where she was runner-up in the 2000 and 2001 National Toughwoman Contests. 
The BEATDOWN PT. II Live at Philip's Arena on Friday February 11th, 2005.  Doors open at 6:45pm Philips Arena is located next to CNN Center, at the intersection of Marietta Street and Centennial Olympic Park Drive (formerly Techwood Drive). The address for the arena is: 1 Philips Dr. Atlanta GA 30303