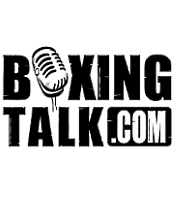 PRESS RELEASE
: Jeff "Left Hook" Lacy will defend his IBF and IBO super middleweight titles against IBF No. 5 contender Scott "The Sandman" Pemberton on SHOWTIME CHAMPIONSHIP BOXING Saturday, Nov. 5, at 9 p.m. ET/PT (delayed on the west coast). In the co-feature, Rafael Marquez will risk his IBF 118-pound crown against IBO champion/IBF No. 1 contender Silence Mabuza.  
JEFF "LEFT HOOK'' LACY (20-0, 16 KOs)  
"Scott and I agreed that whoever won the title first would give the other a shot. Well, I won a world belt first so here it is. This is what boxing should be all about -- making really good fights for the fans.  
"Scott has waited a long time for his shot, so there is no way I will overlook him or anybody. He will be ready. But I am ready, too, and in my best shape ever. This is going to be a great fight.''  
SCOTT "THE SANDMAN'' PEMBERTON (29-3-1, 24 KOs)  
"I have waited a long time to fight for the world championship, and the time is almost here. For me, this fight is more than just for a belt. It is for my wife and kids and a better future.  
"I thought I would be fighting early next year against the winner between Jeff and Joe Calzaghe, but since Calzaghe got hurt, here I am. I have been through two training camps and am definitely ready to fight.  
"I would like to thank Jeff for giving me this opportunity, SHOWTIME, and everyone involved for making the fight happen.''  
RAFAEL MARQUEZ (34-3, 30 KOs)  
"I want to apologize to everybody one more time for not being able to fight the last time, but I am very prepared for this and have a lot of respect for Mabuza and all boxers from Africa.  
"I know that Mabuza is a great fighter with a lot of experience and skills, but I have had a great training camp. I train hard all the time. I am set to go.''  
SILENCE MABUZA (18-0, 15 KOs)  
"I am a true African and I am bringing a true African heart into this fight. The United States is a wonderful place. I have traveled very far now twice for this, but I feel the extra time is to my advantage.  
"I have great respect for Marquez. He is a great champion. But I will not have any respect for him once the bell rings. This is my lifelong dream. I cannot wait for Saturday when we all will see who the real No. 1 bantamweight in the world is.''