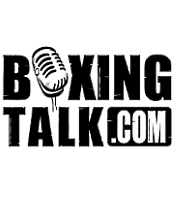 PRESS RELEASE
: America's No. 1 Boxing Network, SHOWTIME will celebrate its 20th anniversary on March 4, 2006, when undefeated, hard-hitting super middleweight world champions Jeff "Left Hook'' Lacy (International Boxing Federation) and Joe Calzaghe (World Boxing Organization) collide in the main event on SHOWTIME CHAMPIONSHIP BOXING. The most significant unification world title bout in years will air live on SHOWTIME at 9 p.m. ET/PT (delayed on the west coast) from the MEN Arena in Manchester, England. The highly anticipated, long-awaited match up is promoted by Gary Shaw Productions, LLC, in association with Frank Warren's Sport Network. 
Question:        Do you have any opening statements? 
Calzaghe:              I have been champion for eight years.  Finally, I get a fighter who shows ambition and wants to fight for the titles.  So, this fight was not hard to make.  This is my destiny.  I have been waiting for this moment.  I have always said good things come to those who wait.  A lot of people think I am going to get beat in this fight, but I have waited so long for this and I cannot wait for the time to come.  I am excited, and I think it will be the fight of the year.   
Lacy:                            It is going to be a great fight.  I am excited and eager.  I am at a loss for words.  I am just ready to fight.  Too bad we still have to wait months for everybody to see this great fight. I   am coming over to his hometown to take what is mine.  Look out. 
Question:                Joe, are you 100 percent now?
Calzaghe:              Yeah. Obviously, three months ago, I fractured my metacarpal bone in my last fight, which was pretty bad.  But my hand is going to be 100 percent come fight night.
Question:                With all the negative things that people have said about you, how does that motivate you toward this fight, and what are your feelings about those comments?
Calzaghe:              This is a money fight for me, and for me to leave a legacy in the middleweight division.  I am fighting the best. As far as being injured, in hindsight, nobody knows what is going to happen in the ring.
Question:                How much have the comments from people, and the things that were written and said bothered you?
Calzaghe:              I have been boxing since the age of nine, and so it does hurt when you need to compete with people slapping you off and saying different things.  But if anything, that just motivates me even more. 
Question:                Jeff, you are willing to travel into another country where the other guy is a clear hometown favorite.  What does that say about you?
Lacy:                            My dream is to unify the two middleweight divisions and that is what I wanted to do. I have never turned my back on a dream.  My dream was to make it to the Olympics and I did that. If I had to go over there, then I will let everybody know that I was willing to go anywhere.  And if Calzaghe would have come over here, we would have fought here.  But it so happened that the fight was made in England.   
Question:                Joe, how do you deal with Lacy's style?  What will be your strategy?
Calzaghe:              Fortunately, Lacy has a very aggressive style.  He comes in, looks to come forward and pull big shots. I probably prefer the negative fighters you saw go on the back foot.  At the end of the day, we are two (Lacy and I) aggressive fighters, and both like to be on the offensive.  It just makes for a great fight, and it is great for boxing.  To unify the title is just great for the middleweight division.  I have a lot of respect for Lacy for coming to the U.K. to fight.  It will probably be the best fight in the middleweight division. 
Question:                Is there any other fighter that you fought that could be compared to Lacy?
Calzaghe:              I beat Omar Sheika a lot easier than Lacy did.  He beat Robin Reid a lot easier than I did.  Every fighter is different at the end of the day.  Who beat one person does not mean anything.  Come that particular day, we will both be in great shape.  Regardless of where the fight is made, the best fighter will win the fight.
Question:                Why do you think you are the underdog in this fight?  In Los Angeles, people seem to think that Lacy is the favorite. 
Calzaghe:              It is one of those fights where everyone has a different point of view.  That makes for a great fight. 
Question:                Jeff, how do you deal with Calzaghe's southpaw stance? 
Lacy:                            You would be amazed on my speed and punching ability.  I think my way through a fight.  That is one of the things that a lot of fighters do not do. I have no difficulty with Calzaghe being a southpaw.  My very first fighter that I learned in my very first days of starting amateur fighting was Winky Wright. No one really compares to his speed and his ability.
Question:                Do you not agree that before you move up to the light heavyweight division, the best thing for boxing, for you and for Joe Calzaghe is to unify the super middleweight division?
Lacy:                            Yes, and that is why this fight was still capable of happening.  I never said I would not ever fight Calzaghe. We were supposed to fight before and he fought in September because he did not want to wait.  That is just boxing.  So that is the only thing I am looking forward to. 
Question:                Are you nervous at all about the fight going to a decision? If so, are you going to be looking for an early knockout?
Lacy:                            No, I think that is why we have the referees and judges to really play the third man of this fight. I would never take this fight if SHOWTIME was not involved. If it was off television, sorry, the boxing fans would have to wait until SHOWTIME came aboard. 
Question:                Joe, do you think you are ever going to travel to America to fight?  If not, do you think that will hurt your legacy with boxing fans?
Calzaghe:              You can never say never. At the end of the day, I would like to come to America and fight one time.  It is always a possibility. 
Question:                Jeff, in anticipation for the biggest fight of your career, does the amount of pressure that Calzaghe puts on fighters present a challenge to you? 
Lacy:                            I think the two styles are very similar.  Calzaghe comes with pressure.  I come with pressure. We both are fighters that are willing and ready to fight. 
Question:                Joe, does Lacy's style present a reckless abandonment on his part trying to egg you on into that particular way of fighting?
Calzaghe:              We both have experience as amateurs.  We have been all over the world, boxed hundreds of fighters as amateurs and professionals.  In the end of the day, it will be who the best fighter is on March 4.  That is basically what it comes down to. 
Question:                Can you put in perspective what this fight means to you and the potential legacy that you hope to leave behind once it is all said and done?
Calzaghe:              After winning the world title, this is the most important fight in my career.  I have been waiting for this for eight years.  But at the end of the day, this means everything to me because this is what I can call my career defining fight that I have been looking for.
Question:                What did you think about Lacy's performances over the last two fights?
Calzaghe:              They (both performances) were impressive – his overall punching power and so on.  At the end of the day, I am not Robin Reid, and I am not Scott Pemberton.  It will be a totally different fight.  We both have to be at our best on March 4.  This is a big test.
Question:                Do you think your experience plays a huge factor in fighting a guy who is still kind of young within the professional sport?
Calzaghe:              I am not sure.  Obviously, in the ring, you have good fights and you have bad fights.  You get injured in fights.  It is all valuable experience.  I have been in the fights and all sorts of things happen. 
Question:                Jeff, how do you keep focused and ready for a fight that is three to four months away?
Lacy:                            When you saw me look dull is when I had an injury and I was not able to do anything in the gym.  I was not able to run and do things like that.  When I broke my hand, it was the same thing. So, I am still in shape from the Pemberton fight.  I am not that far away from being at my best.  When I start up with training, it will be all focused on Calzaghe and the March 4 fight.  So, I do not think this layoff is going to hurt me.  a
Question:                With every fight, you always go in with a ton of confidence and assuredness in your ability.  Do you have that same confidence when you approach Calzaghe?  Is there any nervousness?
Lacy:                            With this fight getting closer and closer everyday, it has really taken me to another level.  For Calzaghe to be over here (United States) doing a press conference in New York, it just really opened my eyes to how excited I am about this fight going down, and how much closer we are. It really raised my eyebrows that this fight is going to happen.  So I can say this is the most excited I have been in my boxing career.
Question:                Jeff and Joe, how do you prepare for a fight that starts at 2 a.m., and have you ever had any fight that has come close to starting that late?
Lacy:                            Well, that is late for me being over in the U.K., but I am still fighting at 10 p.m. in the United States.  So, it is not me who has to adjust.  It is Calzaghe because he is fighting at 2 a.m. in the morning.  Best of luck to him.  So, I do not want to get on the U.K. time zone.  I am going to stay on United States time. 
Calzaghe:              I will adjust by changing my sleeping patterns, training later and getting myself adjusted to that.