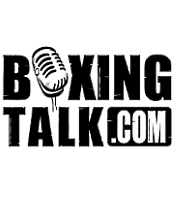 WBC Super-Bantamweight Champion Oscar Larios is looking for bigger fish to fry, as he looks to be headed to the featherweight division, where the likes of Manny Pacquaio, Juan Manuel Marquez and Marco Antonio Barrera roam, as well as the big payday that Larios would like to get before he retires. Larios will take on Ivan Alvarez, Friday night in Albuquerque, New Mexico on a Don Chargin/Fresquez Production promoted card.
Larios and Alvarez are no strangers to each other, having fought each other in December of 2001, a fight which Larios captured a unanimous 12 round decision. Larios feels this one won't go the distance. "I'm going for the knockout." Says Larios. "I have improved a lot since our first fight, but I know it won't go the distance this time around."
Larios was to have faced Frankie Archuleta, a winner over former world Champion Johnny Tapia earlier this year, but Archuleta pulled out, due to an illness.
Fighting at featherweight for the second time in his career, Larios feels ready to go up and face the top fighter in the featherweight division. He has his sights set on Manny Pacquiao, who is considered the Peoples champion, but he would also take on fellow Mexican's, Juan Manuel Marquez and Marco Barrera. When asked whom he would rather fight Larios said Pacquiao. "I think Pacquaio would be a great match up due to his style and my style, it's a fight the fans would love, plus he has beaten a lot of Mexicans lately, so I would like to be the one that stops the streak".
Larios who has retained his title four times, since beating Willie Jorrin in November of 2002, a fight title that eluded Larios for almost two years. Larios lost to Jorrin in January of 2001, a fight that most felt Larios was robbed, but after reeling off six straight wins; Larrios got his rematch with Jorrin, not letting the fight go to the judges hands, Larios stopped Jorrin in one round. It was something that Larios had prepared for a month prior to the rematch with Jorrin, which won him the title. "I practiced throwing the left hook, over and over, I knew that I couldn't let the fight go the distance, especially in his hometown again, so I knew that I would have to go after Jorrin when the bell rang, I knew the fight wouldn't last long more then a few rounds."
Trained and managed by Jose Reynoso and Eddie Reynoso, Larios is ready to fight more in the United States. Having a 56-3-1 record, he has defended his title three times in Japan, where he is considered a major star. "They treat me well in Japan, its almost like being in Mexico, I never had a problem or concern fighting a hometown fighter, because I knew that the judges would be fair and treat me fair."
The 27-year-old Larios says he wants to fight at least three more years then get out by the time he is thirty. "I want to get out and spend time with my family, and make up for lost time that I have missed with them when I'm training." Say's Larios, who is the father of four girls. "I fight so my family can have a better life, they have sacrificed for me to have a career and I want to make the best of it for them as well."
Lario vs. Alvarez will be seen on Telefutra, which is being held at Isleta Casino outside of Albuquerque, New Mexico. Boxingtalk.com would like to thank Oscar Larios and his trainer Eddie Reynoso for the time and kindness.
Send questions and comments to: broncosnm@comcast.net