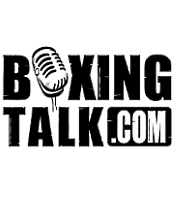 What a story - the incredible, bright, articulate Christina Kwan -- whose parents were born in the heart of China - will fight professionally for the first time on the Corrales vs. Castillo III championship card on June 3 at the Thomas and Mack Center in Las Vegas."She is really something - I want everyone to meet her!" said Bob Arum of Top Rank. "This is a dream for Christina, turning professional on such a big championship card as Corrales versus Castillo." Top Rank will formally introduce Christina at a press conference next Monday at the Harbour Palace Restaurant in the 'Little China' Plaza on Spring Mountain Rd., Las Vegas. That will start at noontime.
As an amateur Christina was a 2004 U.S. National and World Champion at 95 pounds. As a professional, she will box at 100 pounds - the junior strawweight divison.
She graduated with honors from UNLV with a Bachelor of Science of Marketing. Her honors include:
Christina Kwan - UNLV
++ Graduated Cum Laude (Top 10%)
++ Phil Kappa Phi National Honor Society
++ Golden Key National Honor Society
++ National Society of Collegiate Scholars
++ Dean's List - Fall 1998 to Spring 2002
Christina is presently a Marketing Executive at Wynn Las Vegas.
"I train at the Top Rank gym," she said. "I begin my training around 10 in the morning, spar at least 10 rounds, shower and then prepare to go to work. 
She is a cousin to figure skater Michelle Kwan.
"My parents were born in Canton, China," said Christina. "They moved to Vancouver in Canada and I was born there. We called it affectionately as our 'Little Hong Kong.' We then moved to Seattle when I was seven years old.
She discovered boxing while at UNLV.
"I went into the gym and was interested when I watched and realized the heart and determination it takes," she said.
"The sport is truly a science -- it is beautiful when you watch talented fighters who can slip punches, move and counter. Boxing turns into a real-life chess match," she said.
Christina will box four rounds in her pro debut on June 3. Her trainer is Vinny Perozzi who is assisted by Eddie Mustafa Muhammad.