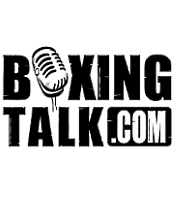 English champion Mark Krence, 21-5 (6), will challenge unbeaten Welsh prospect Scott Gammer for the vacant British heavyweight title at the Carmarthen Showground, Wales on Friday night. Krence was stopped in eight rounds by Gammer in Sheffield last year and is currently on a three fight losing streak. However, the Chesterfield fighter has mixed in good company.
Last July, Krence challenged Matt Skelton for the British title on less than 24 hours notice as a late substitute for Danny Williams and performed valiantly before finally succumbing in the seventh round. In October, Krence travelled to Germany to take on unbeaten Uzbekistan hope Ruslan Chagaev and was rescued in round five.
But despite being a heavy underdog, Krence remains confident that he can upset the odds and be crowned the new British heavyweight champion.
SW: How is training going for your British Title fight against Scott Gammer?
MK: It has been excellent. Richard Poxon (Trainer) always works me hard and this time has been no exception. Richard and I know how important this fight is and there is no way I am going to pass it by with a lacklustre or lazy performance and that is why I have worked so hard in the gym.
SW: Who have you sparred?
MK: I have sparred with Roman Greenburg for four days. I would say that was really good for both of us. The first couple of days I have to be honest Roman probably came out on top, but then I personally think the last couple of days I started becoming a lot stronger and I feel I came out on top. Before you ask, I have no idea whether it was me who damaged Roman's rib or not so I am not going to comment on that any further (Greenberg has been forced to pull out of a scheduled fight in Fort Laudadale, Florida, on June 30 after sustaining a rib injury – SW).
SW: What makes this fight different to the last time you fought Gammer in May last year?
MK: Everyone keeps saying that it was a brilliant performance from Gammer. No it wasn't. I made Scott Gammer look good because I was absolutely terrible. This time around I have the added motivation that this is a massive chance for me and I have to grasp it. Perhaps what has been lacking in previous fights is my "self belief" that I have what it takes to become a champion. This problem has also been rectified because I have had a number of sessions with a sports psychologist. Those sessions have enabled me to have a realistic belief in myself that I am a good fighter and that I can win the British Heavyweight Title.
SW: Do you have any fears about boxing in Wales in front of Gammer's home crowd?
MK: Not at all. Training for this fight has been really good because I haven't had anything other than Scott Gammer to concentrate on. I have not had to go around selling tickets or anything like that, I have just put my mind on the job in hand and that is becoming British Heavyweight Champion.
SW: What do you think about Scott Gammer?
MK: Clearly he is a good fighter, but I think the first win against me has sent him over the top in regards to confidence. He and his team are already trying to entice Audley Harrison into a fight and that is before he has beaten me. That is a big mistake on their part.
SW: What are your aspirations for the future?
MK: I am going to win the British Title on Friday. I then want to defend it three times so I can win the Lonsdale Belt outright.
SW: Anything else to say Mark?
MK: The next time we meet and speak Spud you will be talking to the British Heavyweight Champion.