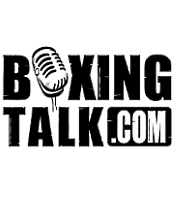 Berlin – European heavyweight champion Luan Krasniqi will defend his crown on December 4th in Berlin against German fellow Timo Hoffmann.The fight will headline an event at Estrel Convention Center promoted by Universum Box-Promotion and Sauerland Events. ZDF will broadcast the contest live in Germany.
This German-only championship is one of the most explosive recent matchups in Germany. For the Sauerland-promoted Hoffmann it will be the second attempt to capture the European heavyweight crown. In his first attempt he dropped a unanimous decision to Vitali Klitschko on November 25th, 2000, in Hanover. The 30-year-old Hoffmann, nicknamed "German Oak", is now 31-3 with 18 knockouts.
The Universum-promoted Luan Krasniqi, 27-1 (13), will defend the EBU belt for the third time while reigning as European champion for the second time. In his last contest he knocked out German Rene Monse in round seven on July 31 in Stuttgart. Krasniqi suffered is single loss in July 2002 to Przemyslaw Saleta when insufficient preparation resulted in his early exhaustion. He avenged this defeat by kocking out Saleta in round one in April 2003.
The 33-year-old Krasniqi regained the European title on February 14 from reigning champion Sinan Samil Sam in a hot tempered duel of stable mates.
It will be the third time that Universum Box-Promotion and Sauerland Events, the two biggest promoters in Germany, arrange a big event headlined by a European heavyweight championship. The two earlier common boxing events where the contest between Vitali Klitschko and Timo Hoffmann, and the showdown between Wladimir Klitschko and Axel Schulz on September 25th, 1999, in Cologne.