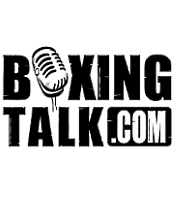 "It's not going to be a ballet, it's going to be a war!"
World junior welterweight champion Kostya Tszyu has been on the boxing circuit for many years and defeated such greats as Zab Judah, Sharmba Mitchell, Julio Cesar Chavez, and Miguel Angel Gonzalez, Tszyu has marked himself as one of the most consistent fighters on the pound-for-pound list. He has accomplished what many can only dream of in boxing. At thirty-five, many wonder what he has yet to prove, and how long he will continue to fight.
On June 4th in Manchester, England, Tszyu will face Ricky Hatton, an undefeated brawler who will likely try to attack Tszyu instead of outboxing him. The fight, set in Hatton's backyard of Manchester, will begin at 2:00 a.m. local time – a factor many spectators and fans feel will contribute to the result of the bout. On a national press conference Tuesday, Tszyu addressed some of these issues from England, where he has been for the last two weeks.

Tszyu tackled the first question by telling everyone, "I feel so great. I haven't been in Europe in so many years. I feel excited and can't wait to step in the ring and show all my skills."
When asked about his mindset to fight at 2:00 a.m, Tszyu nonchalantly said it doesn't matter. "If you are 100% ready, and are a professional, then it doesn't matter what time or where it is." When asked if he has ever fought in someone's backyard, or in similar conditions, Tszyu explained that when he fought Chavez, there was an unbelievable atmosphere. "There were 50,000 Mexicans there. After my victory, I had to jump from the ring and go away because people were so mad. But since then, I have gained many Mexican fans."
The next question addressed what went into agreeing to fight Hatton in England. Tszyu simply explained that Hatton is the number one contender for the title. "After I defeated Sharmba Mitchell for the last time, my title was on the line. I have to fight here in England and I'm excited to show my skills to all English people. I think it will be good for me."
When asked about how much longer Tszyu wants to fight and what he possibly feels he has left to accomplish, he answered honestly. "I just can't walk away from the ring. I've got something to prove to myself, and I must improve. I've been doing this for 27 years and I learn more and more. I enjoy it. When you train with the young people and beat them, you prove to yourself you've got more to accomplish."
"But what do you possibly have left to prove for yourself?" a writer asked.  Tszyu laughed. "I don't know! I honestly don't know. I take it one fight at a time, and I've got more to prove."
When questioned about how his schedule has had to adjust to the fight at 2:00 a.m., Tszyu said he has decided not to adjust anything. "My advisors told me that if you're 100% ready you don't need to change anything really. If you're going to train at 2 a.m. it's like the night shift – you're eventually going to get tired. If you're doing it once, though, it's no problem." Tszyu explained that the latest he has ever fought was at midnight and that he had no problem. "I'm just going to live normally, train normally, be ready normally, but win only once. I've done this many times. I will sustain my routine and be ready. I need to do this only once for the day. It doesn't matter it it's 2 a.m. or 4 a.m. – that's why I'm going to be ready at 2 a.m."
Tszyu then segued into his age and how Hatton is hoping that being thirty-five and getting "old" in the ring will come into play for the battle between the two fighters on June 4th. When asked about fighting only nine rounds in the last two years and remaining relatively inactive, Tszyu was quick to respond, "my inactivity plays a good role for me. I'm thirty-five years old and fresh. Tszyu at thirty-five would destroy Tszyu at twenty-five. That's how confident I am right now."
Tszyu then explained that he likes fighters who come to truly fight. "Every time someone comes to punch, he opens himself. I've very accurate – for me, it's all about the split second. It plays a big role when they punch." When asked if he is going to execute the same plan he used for his last fight with Mitchell, Tszyu explained that whatever is going to happen, will happen. "It's going to be a brawl or a tactical game. Mitchell is a great technician. Hatton is a brawler. I don't need to look for Ricky, he will come to me. It's not going to be a ballet, it's going to be a war."
Ricky Hatton spoke yesterday about countering Tszyu's right hand. He assumes he will be fighting a one-handed fighter despite the fact of Tszyu's left hand was a big factor against Mitchell. When speaking of his own right hand, Tszyu explained: "The right hand can come from so many different angles. It can come from the top, from the bottom, in between the gloves, from the side, but the beginning of the end for Sharmba came from my left hand. I'm glad people think I'm a one-handed fighter, because they can make mistakes."
When asked if he thinks that Hatton is too quick for him, Tszyu replied: "Let him think this way. The best thing is to ask Sharmba Mitchell how slow I am."
The next question dealt with the environment of England and if he will take satisfaction from beating someone in their hometown. "That's why I'm here. I've made no mistakes in training or preparation. It's easier to fight guys coming to me – not so easy to fight Mitchell, because I have to chase him. Ricky will make mistakes with his big punches."
A reporter then asked "how have you prepared for Hatton?"
The response was, "It's all about mental. I prepare for Ricky the same as any other fighter. I study him, I visualize, I know exactly how he's going to throw, how he's going to come to me. Most of my opponents try to run away from me. He will come and the vengeance will be on himself. My right hand can come from any direction. He should be ready. It's a chance for him to prove himself. There is a lot of pressure on his young shoulders. This is nothing new for me. He has to deal with this pressure. I don't."
He also addressed his training routine and how he would not change a routine that has worked so well for him, even at thirty-five. "I amaze myself all the time. I feel better than I did when I was younger. I feel different when I open my eyes."
When asked if he would like to go up in weight, or stay at 140 pounds with so many top contenders, Tszyu said he will take it one fight at a time. "I think it's up to you guys what you want me to do. I am a people's fighter, a people's champion."
Another reporter then asked what drives Tszyu's desire and how he has stayed consistent over so many years. "It's my family," Tszyu explained. "I try to be a good role model for my kids. I have to be conscious with anything I do in life. I stay in shape to show my kids that they can't beat me!"
Returning back to the task at hand, someone asked if Tszyu felt he needed a knockout to win, or if he is confident he can win in a decision fighting in Hatton's backyard. "I never go into a fight looking for a knockout. I am confident in my skills. If you go in consciously trying to knock someone out, you can knock yourself out. When asked if the fight will go the distance, Tszyu says that he does not care. "You know me. I'm ready for twelve rounds. I train hard, so I'm prepared."
Out of so many big wins, one reporter wanted to know which bout was his most satisfying. "Well, my last fight with Mitchell was pretty important. Zab Judah was an important fight. Miguel Angel Gonzalez was a sensational win for me. I just didn't give him a chance. There are so many – [Rafael] Ruelas, Chavez – I can't pick just one."
"Is it harder to beat an undefeated fighter?" one reporter wanted to know. 
"I think it's exciting – if they lose, they either quit or fade away. Or you teach them a lesson, so they can start improving and then thank me for this."  Tszyu then closed by thanking everyone in England and saying he is looking forward to the Showtime fight, June 4th. "May the best man win."