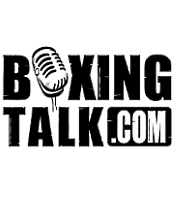 Two-time Olympian and 2002 Commonwealth Games silver medallist Andrew Singh Kooner will throw punches as a professional on both sides of the Atlantic under an innovative co-promotional agreement between UK based Hennessy Sports and Canada based Groupe Yvon Michelle and Adam Harris.
The 27-year-old Bantamweight was born in Kettering to Indian Parents in 1979, but enjoys dual citizenship given their decision to relocate to Tecumseh, Ontario three years later.
He will spend his career showcasing his talents to his potentially massive fan bases in both countries, starting on Saturday night, (8th April), when he takes on fellow debutante Juan Antonio Valerio, from Florida, over four rounds.
It is an immediate taste of the big time; the contest is a star attraction on the Groupe Yvon Michelle promotion at the Montreal Casino headlined by the highly anticipated final eliminator for the WBC super middleweight title between Otis Grant and Librado Andrade.
It was in Canada that Kooner took up boxing at the age of 13 after suffering racial abuse. He has not looked back since, winning ten national titles.
Kooner has also boxed in two Olympic games, only losing out to eventual medal winners. In Sydney 2000 he lost a narrow decision to eventual champion Wijan Ponlid from Thailand and in Athens 2004 he lost to silver medallist Bekhzod Sultonov, who had the misfortune to meet the exceptional Cuban Rigondeaux Ortiz in the final.
His amateur exploits have already seen him build up an exceptionally large following, not least amongst the Sikh community he takes pride in representing. He has also already caused a stir in Britain. He travelled to Manchester in 2002 for the Commonwealth Games and so nearly won Gold, only losing the final on a nail bitingly tight count-back.
It was here that British promoter Mick Hennessy first spotted him.
"I felt that Andrew stood out alongside Darren Barker as a star of the Games," said the Hennessy Sports head. "I thought that he actually won the final and should have got the gold.
"His aggressive, box-fighting style really caught my eye and I told him at the time that I thought it would be even better suited to the professional ranks. We discussed him turning over, but he stayed amateur because he felt he had a real chance of winning a gold at the Olympic Games in Athens in 2004.
The transatlantic agreement to promote Kooner is the latest extension of the fast growing alliance Hennessy has developed with respected Canadian based promoters Groupe Yvon Michel and Adam Harris who, amongst many other activities, promote the dynamic Casino Boxe Rock series.
"Andrew Kooner is amongst the best of what Canadian Amateur Boxing has produced in the last 15 years," said Yvon Michel, president of GYM. "We look forward to this partnership that will give us visibility not only locally, but on the International stage."
"He is a pure boxing talent who will rapidly make his mark in professional boxing and I am proud to be involved," said Adam Harris, president of RFI.
Under the deal, Kooner will have approximately 10 fights over the next year. His British debut will take place within the next six months. He will return frequently with every intention of challenging for local honours.
"In addition to Canadian and North American titles, Andrew wants to fight for British, Commonwealth and European honours over here," added Hennessy.
"British champion Martin Power will be the first on his list. Andrew will be ready for that within a year given the schedule we have planned for him.
"Andrew has a lot of family in and around the Birmingham area and could have a massive following in the UK. He could be a big name on both sides of the pond. He has the tools and the talent - all he has to do is give the game 100%."