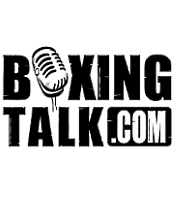 Darwish Rumble 2 set for December 2
Coming off a very successful show in October, the Darwish Brothers announce the second installment of the North Jersey Boxing Series: Darwish Rumble 2. The last event featured  prospect Kendall Holt, who returned off his first career loss to defeat Roberto Ortega by unanimous decision in a six round fight. Holt will return for the December 2 show along with an all-star cast. Holt will fight in an eight round bout on the card.
The card will feature Prince Badi Ajamu (21-2-1 12 KO). Ajamu is attempting to climb back into title contention after his set back to Otis Grant just two fights ago when he dropped a majority decision. Ajamu is probably best known for his exciting fight with other light heavyweight contender Rico Hoye where Prince Badi had Hoye down in the second round but would go on to lose a 12 round decision. Ajamu is scheduled for a 12 round bout.
Making his first appearance on a Darwish Brother's card will be power punching welterweight Julio Aquino from the Dominican Republic. The 14-2 (13 KO) Aquino is not a stranger to the Jersey fans having fought several times in the state. Aquino is scheduled for an eight round bout.
In a 10 round bout, former WBA light heavyweight champion and the first man to knock Roy Jones Jr. off his feet as a professional, Lou Del Valle is set to make his first appearance on a Darwish card. Del Valle, who is competition at cruiserweight, is trying to make a statement that he is ready for another shot at a world title and he is willing to fight any of the cruiserweight champions out there.
Also being featured on the December 2 card will be Eric Graham in a six round bout. Graham, a native of Newark sports a record of 10-2-1 with five knockouts. Graham is coming off a July 10 victory over Jacob Rodriguez.
Also returning will be George Perez. Perez was recently signed to the Darwish Brothers promotional company and will competing in his second bout of his career. Perez made his debut on their October card in which he scored a majority draw against Lewis Robinson. Competing at the light heavyweight level, the Darwish Brothers expect great things to come from Perez. Perez will be featured in a four round bout.
Making his second appearance in the North Jersey Series will be Darryl Brown. Brown scored a decision win in his last bout against Anthony Mace to improve to 2-0-1 with one knockout. Devon Holder will make his North Jersey Series debut. Holder is coming of a split decision loss in his last bout against Rick Velasquez. Holder, a Jersey fighter, suffered his first career loss in that fight and now has a record of 2-1 with one knockout. Possibly facing Brown will be Ben Lock who is coming off a majority loss in his debut fight against Anthony Abrams.
Also making his North Jersey Series debut will be Mike Torres. Torres, a super featherweight is coming off a fourth round TKO of Patana Oyphanith in his last bout to improve his record to 2-0 with one knockout. Middleweight Pawal Wolak will be returning to the series as well. Wolak, 3-0 2 KOs, is coming off a majority decision to Anthony Abrams in his last bout.
The card will also feature Kareem Robinson. Robinson, who is the brother of "Mighty" Ivan Robinson, will be fighting in his second bout of his career. Robinson made his professional debut with a second round TKO over Laconia Seymour on August 17.
The card will come once again from the  Robert Treat Hotel in Newark New Jersey, which is the home of the North Jersey Series. After a successful first show from the Robert Treat Hotel, Knockout Promotions look to continue to bring North Jersey quality competitive bouts for the fans that attend.
The North Jersey Series not only brings competitive bouts to North Jersey, but also gives the fans of local talent a chance to see their fighters without having to travel great distances. The series features a talented group of fighters from New Jersey and the surrounding areas to help the fighters maintain a fan base at home without the hassle of their fans and family having to travel outside of the area to watch them compete.
"You see there are so many good fighters in this area that have to travel so far just to fight. Their fans and family may not be able to go see them fight and with this series we are going to change that. We want these local guys to have a chance to fight on our show so they can be seen by their fans and by their family. This will showcase these North Jersey fighters in their area," stated the Darwish brothers.
This will be the second of 10 installments of the series. The first event brought the return of Kendal Holt, a fighter that had made a lot of noise with his knockout power on ESPN2 Friday Night Fights over the past year. In the last show, the fighters were matched up very competitively and evenly that resulted in all the fights going to decisions. It presented a challenge for the fighters on the card. A challenge that they were all up for.
One thing the brothers want to do is take make the event more than just fight, they want the fans to have fun. They want them to come back and they want them to leave the arena with the feeling that they want to come back. Many times at fights the place is dead until the main event, the Darwish brothers want to solve this problem by doing different things between fights that will keep the fans interested in what is going on. One of the ways they are doing this is by providing entertainment between rounds, whether it is prize giveaways or by featuring some of the greatest knockout footage of all time. The fans are not just there for the fights, but will also have a feeling that they got what they paid for and more when they leave the event.
"When we formed the North Jersey Boxing Series, our intent was to bring at least 10 fight cards to the Robert Treat Hotel and the city of Newark," said Hani and Walid Darwish, promoters of the NJBS. "We had a near sellout. We were very pleased with the turnout and response we received from our first event."
"We want fans to know that we want to provide the best match-ups possible and for them to get their money's worth," the Darwish Brothers continued. "Not one of our bouts ended in a knockout. Each of the bouts went the distance and were closely contested."
To purchase tickets you can call 201-507-8900, or you can go to
www.knockout1.com
or ticketmaster. You can also call 937-237-9898 for tickets or more information.
Send questions and comments to: stateofthegame@yahoo.com