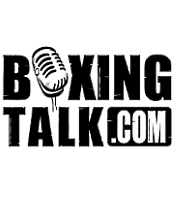 PRESS RELEASE:
A terribly disappointed Vital Klitschko plans to fly to Vail, Colo., in the next few days to have his right knee examined by renowned knee specialist and pioneer in cartilage regeneration, Dr. Richard Steadman. "I want to get another opinion on my knee and Dr. Steadman is known as the best in the world," said the WBC heavyweight champion, who was forced to withdraw from his Nov. 12 title defense against Hasim Rahman because of a knee injury suffered Thursday during sparring in Los Angeles. An MRI was taken Thursday night.  
"After reviewing the MRI Friday, Dr. Bert Mandelbaum (of Santa Monica, Calif.) told me that I have at least a torn meniscus and a bone bruise,'' Klitschko said. "I was examined again on Saturday by (orthopedic surgeon) Dr. Tony Daly. I was fitted with several knee braces and tried to spar. But nothing worked. M knee was just too unstable.  
"I want to apologize once again to everyone involved in this fight: Hasim Rahman, the promoters, HBO, all the fans. All of this is very devastating to me. I am not sure anyone can imagine how very sad and depressing this year has been for me because of all of the injuries.  
"Next year can only be better. For now, I am just hoping that I will know more by the end of this week when I will be able to return to the ring.''  
Klitschko, who was set to earn in excess of $8 million for defending against Rahman, said entering the ring less than 100 percent was never a consideration.  
"There was no absolutely no way I would go into the ring in my current condition," Klitschko said. "Maybe others would have gone in, just for the money. But I am too much of a sportsman for that. I could never betray my fans and the sport of boxing just for a payday, no matter how much it was. I have too much character to enter a fight knowing I am hurt, try and fight a round or two, then quit and go home.  
"I would never take the money and run.''