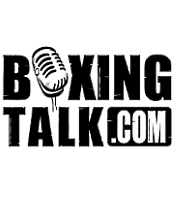 Q: Vitali, it's now known that your fight with Rahman will take place on July 23rd. Is this the final date or could it still change?
Vitali Klitschko: "For now, July 23rd is considered our fight-night, but it's possibility that it can change and the fight will take place later."
Q: And what could be the problem that would cause that?
VK: "The problem is that my injury, which I suffered in March, needs some additional medical attention and time to heal."
Q: Is it possible to ask you, when will this fight take place for sure?
VK: "I can only answer this question when I'll be completely healthy. At the present moment I'm in the process of being rehabilitated. And to enter into the ring with my injury against Rahman is not the best idea. I'm sure you'll agree. I want to be prepared 100 percent so that I'm not perceived as making excuses. I understand how serious of an opponent Hasim Rahman is and that the fight will be difficult."
Q: When will we be able to find out for certain the date of your fight with Rahman?
VL: "When I'll be completely healthy."