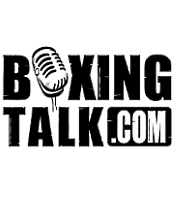 Making his first start in six-and-a-half months, Wladimir Klitschko will take on undefeated Eliseo Castillo in an important heavyweight bout Saturday, April 23, in Dortmund, Germany. The match will be shown on HBO After Dark at 9:45 PM ET/PT.
Question:               Bernd, what is the latest on WBC Heavyweight Champion Vitali Klitschko?
Boente:                      The latest update is that Vitali will undergo surgery in exactly three hours (2 p.m. PT, Tuesday) in Los Angeles.  It is really a minor surgery.  He had problems in the back.  There was a little spur at the spine that was pushing on a nerve and it was really hurting him.  He tried to work it out the conventional way, trying to get injections for one week or so. That did not help and so the doctor said to have the surgery.  He will have to have rehab for about six weeks or so and then he will be ready to go again.   He will definitely be able to fight in September. 
Question:               Wladimir, what are your thoughts about Vitali?s back surgery and will this be the first time neither of you will have not been in each other?s corner for a fight?
Klitschko:              Of course, it is something unusual for me that Vitali will not be in my corner for my fight because he was always there supporting me for my fights.  Physically he will not be with me, but mentally he is always with me.
Question:               How are you doing in regard to the upcoming fight? 
Klitschko:              I am doing pretty well.  I am prepared for the fight and we did a good job together with Emanuel Steward. I am very positive for the future.  I know there are a lot of people with a lot of doubts, but I do not even talk about it. I am looking forward to the fight with Castillo because he is one of the best technical heavyweight boxers right now. He is maybe not so famous, but he has good skills. He is undefeated and I think the fight will be pretty interesting for our audience.
Question:               Emanuel, what are your thoughts?  How has Wladimir been doing in training?
Steward:                   Wladimir is doing very well and he has been spending a lot of time sparring. He has been sparring probably more than he has for any other fight. He will come into the fight very well prepared physically and mentally. We are very excited about the fight. We realize that it is very important and crucial to his career because we have not had a successful, very impressive victory for maybe two years, based on a lot of different incidents, but nevertheless, Wladimir realizes this and it is a very crucial fight in his life. He knows this and a lot of people are going to be making their final judgment on his career based on this fight.
Begin Press Questions.  
Question:               Wladimir, has Vitali ever missed one of your fights in the past?
Klitschko:              No.
Question:               From your point of view, does that have any impact whatsoever on the way you fight or how you approach things or is it just something you have to get through and not a big deal?
Klitschko:              I will get through it. Vitali is mentally always with me even though he is not physically there.  But I think mentally it is much more important than physically anyway.
Question:               Will you speak to him before the fight to just try to hear his thoughts about things or will you just do your usual routine?
Klitschko:              I will do the usual routine.
Question:               Have you ever missed one of Vitali?s fights?
Klitschko:              No.
Question:               Manny, is somebody else going to take the place in the corner or are you going to be on your own with the rest of your crew with just one vacant spot?
Steward:                   Well, we have two guys who have been working with Wladimir and Vitali throughout the years ? personal trainers and conditioners.  So they will be with me and it will be OK. In fact, when Vitali works in the corner, I notice he supports his brother, but he does not do a lot of talking. The fights that he has worked with me, I do not think I have ever heard him say anything.  He just stands there, supports and listens to the instructions and sits down.
Question:               So for you, it is not really a big deal, just one less guy in the corner who happened to be 6-foot-7?
Steward:                   Yeah. We are talking to him on a regular basis and he is very much aware of everything that is going on. But when you get to be successful on the level that these brothers have attained, sooner or later, it is inevitable that someone is going to have a fight maybe that conflicts or an injury or some situation. They are two extremely successful men right now. So I think a lot has been played on this which is something that you should kind of expect at this stage of their lives right now.
Question:               Did you guys train in Majorca off of the coast of Spain?
Steward:                   Yeah, we went there because of the weather situation at the time and Wladimir likes to train someplace in the time zone and climate. He does not like to come in the last week and train like some guys do.  He had been spending a lot of time with his brother in California, but it is a nine-hour difference between California and Germany. So, to get acclimated time-wise with his body, he wanted to train there. We would have been in Germany, but the weather was so bad that we decided to go to Majorca, which is like the part of Germany. So it was the same time zone, but just a little warmer weather, and only a couple of hours away by airline.  We have been here now for about three or four days. The final week will be fine. His body is acclimated time-wise right now very well.
Question:               Wladimir, what heavyweight would you like to fight to show you are still a contender?
Klitschko:              I would like to fight Eliseo Castillo and right now my focus is on that fight. I do not want to talk about anybody else right now because I think it is so important to focus on this fight.  After this fight, we can talk. 
Question:               With your brother not there were there any thoughts of postponing the fight?
Klitschko:              Actually, I wanted to postpone this fight because we were working on different fighters and we were waiting on answers from the surgeon and everybody else. Then, I decided that I did not want to wait for anybody. I just wanted to keep fighting and wanted to get busy.  That is why I decided to fight on the 23rd of April.  I have really enjoyed working with Emanuel and we have learned a lot of new things and new stuff. I am really got itchy to get into the ring and try out everything that we have worked on for a few weeks. 
Question:               Castillo is probably the most unknown of all the heavyweights.  Aside from his fight with Michael Moorer fight, have you seen anything else on him?
Klitschko:              Yes, of course, I saw a couple of fights, especially his last fight against Moorer. Moorer lost every single round. Castillo may not be well known, but he has very good Cuban boxing skills and moves a lot. He is one of the best technical boxers of the heavyweights. 
Question:               What do you think of the people who are underrating Castillo and saying that he is not very good?
Klitschko:              I think it is wrong for people to think he is not good. He is very fast and has good balance. Moorer brought out a lot of positive points for him. Castillo is very competent.  He came over here and we had a press conference Monday. He seems very confident and he is here to win. 
Question:               Emanuel, you have been with Wladimir for a few fights now.  How have you gone about getting him to settle down so that he does not run out of gas so early in the fight?  What kind things have you done to work on that? 
Steward:                   First of all, he did run out of gas against DaVarryl Williamson. In fact, he was patiently waiting on Williamson to quit running. If you remember the fight exactly, Williamson was running, running, running, so Wladimir got impatient, threw a right hand from too far away, lost his balance and got hit. If you noticed when he went down, he was trying to grab his balance. And at the end of that round, the bell saved Williamson. People keep forgetting because Williamson for the first time came in and started to fight. Wladimir was never tired.  In the next round, they bumped heads. But to get back to your question, we have been doing a lot of sparring. In Europe, they do a lot of the training and conditioning but Wladimir has done an extensive amount of sparring spread over 100-some rounds. He went 10 rounds on quite a few occasions. It is very fast paced and he is very relaxed mentally and physically. 
Question:               Is that more of a thing where he knows now in the gym that if he goes 10-12 rounds in the gym, he can do that with no problem?
Steward:                   Yes, I think that is very important. We have had a problem of slowing him down. It is interesting. We talk about Wladimir, here is a guy who had 50 professional fights ? which I was shocked when I looked at his record ? and was basically, aside from the Corrie Sanders fight, a guy never known for stamina problems. He was always a patient fighter who normally wore guys out and knocked them out in the late rounds, but because of one fight, primarily.
Question:               What about the Ross Purritty fight? 
Steward:                   Well, that was inexperience and that fight was a long time ago. He was an inexperienced kid and he appeared so easy that he was just jumping around; doing what he wanted to do and just threw so many punches he got tired.  But since then, he has come on and won his fights very easy. He beat Chris Bird very easily, knocked him down a few times. The one thing that I watched when I am doing my HBO broadcast and I admired was his stamina and patience, the way he just took his time, jabbed and wore guys out and knocked them out in the late rounds. 
Question:               Is this fight scheduled for 20 or 23 rounds?
Steward:                   This one is 10 rounds. It is really strange. For most of his career, he has trained for 12-round fights. We wish it was 12 rounds.
Klitschko:              We can only talk so much about stamina. This fight will show how my stamina is. 
Question:               Wladimir, why do you think Byrd did not fight you?
Klitschko:              I want to fight him. But I intend to keep myself busy.  . 
Question:               But do you think that even though you have not had the best last 18 months that Chris owes you a rematch?
Klitschko:              He is a champion and is in the driver?s seat, but he has to decide when he is going to fight.  I think that it would be a good fight for him.  I have to fight Eliseo Castillo right now and then we can talk about Chris Byrd.
Question:               Emanuel, how soon will Wladimir be ready to get in there with a world champion?
Steward:                   He is ready right now.  Originally, we started off with the fight being with Chris Byrd and I would rather be fighting Chris Byrd than Castillo, not just for fact that it would have been for the championship, but I think that Byrd is a much easier fighter. I do not think that Wladimir would have any problem with any of the top heavyweights. Castillo has been training for quite awhile, so he would have been on the card anyway.  But he is a much better fighter than Byrd or all of those guys up there.
Question:               What does Castillo do well that concerns you for this fight?
Steward:                   The fact that Castillo is always in perfect balance. He moves very well. Like all good Cuban boxers, if you make mistakes, and you get off balance, they counter punch very rapidly and move in and out. That is very good for a small guy, but even if he may not be as big as Wladimir, his style of fighting will neutralize Wladimir?s height if Wladimir is not on balance at all times.  He must be very sharp and accurate because any mistake you make, Castillo will take advantage of it very quickly. 
Question:               Wladimir, do you feel that the Castillo fight should be an HBO main event considering you have been knocked out the last two times on their airwaves?
Klitschko:              My responsibility and my job is to get in the ring and fight Castillo.  Everything else is going to be said by broadcasters. 
Question:               Emanuel, do you see any difference in Wladimir now than when he was preparing for the Brewster fight?
Steward:                   First of all, the Brewster fight ? which seems like, it is amazing, his whole career is based off of that fight more than anything else ? but nevertheless, no one remembers anything but that one fight.  But if you look at it, there were physical problems that I will not even dwell on.  But I think he trained very well for the Brewster fight and you must remember that up until the time that he fell apart, so to say, he was fighting one of the most beautiful, technical fights of any heavyweight in modern times.  But we have had over a year now to work together and it makes a big difference. Oftentimes, when I work with a guy for the first fight, there are different changes, it is a little difficult.  When I first worked with Evander Holyfield, it was not just for the rematch with Riddick Bowe, I worked with him for a fight with Alex Stewart and it was not that impressive.  But by the time he fought Bowe, he had learned my methods and was a lot more comfortable.  We have had much time to work now together and I feel that a lot of things that we were working on that he was a little awkward executing in the beginning, he is doing very well right now and I expect a real good performance out of him Saturday night.
Question:               Emanuel, how is Castillo a more dangerous opponent than Byrd? 
Steward:                   First of all, Chris gets hit a lot more. I think that would be to our advantage with Wladimir being as big he is. He does not have much footwork. Chris just basically moves his upper body, paws with his gloves and becomes a looser target.  But that would not work with a man as big as Wladimir.  But Castillo, on the other hand, uses footwork.  He moves around the ring, hands always in good position where he can execute, but he puts a lot more movement overall and that makes a difference.  Do not forget, he is at least as big as Byrd, bigger than Chris, in fact.  He is probably about 220.  I think his feet, balance and movement ? where Chris is in front of you and getting hit a lot more, we have noticed that in all of the fights.  I think in the last fight he even got knocked down by Jameel McCline who was very easily controlled by Wladimir.  So, therefore, that is my reasoning.  Wladimir has got to be very fast on his feet in this fight and it is going to be very difficult to make an adjustment.  But he is prepared and I think you will see a better and a new Wladimir Klitschko in this fight.
Question:               Emanuel, do you think a win over Castillo should catapult Wladimir back to the top of the heavyweight rankings?
Steward:                   If you look at the heavyweight division, there is nobody up there really dominating and standing out.  It is just like a tossup division.  And Wladimir Klitschko?s name is still a big marquee name and he gets tremendous ratings.  Even his fights with Brewster, they got some of the biggest ratings on television.  I think a fighter like Wladimir, who is an Olympic gold medal winner and has had a great career so far, and is a former champion should fight for the world championship next. 
Question:               Who do you think is going to be victorious between John Ruiz and James Toney?
Steward:                   I think it is going to be an ugly, ugly, ugly fight and I think that James Toney will win.
Question:               Wladimir, regarding your focus after having had to deal with so many opponents you were looking at for this fight, how do you keep your edge?
Klitschko:              I think that right now I have spent almost more than half of my life in boxing and I have had a great career.  Next year, it will be 10 years since I turned pro.  All the time, at the beginning of my career, I remember getting the name of the fighter a week before the fight.  Now, I have more than four weeks to prepare myself for Eliseo Castillo.   I think it is more than enough and I have no problems with that. 
Question:               Manny, how hard is it to prepare a fighter when the opponent keeps changing and how do you keep your fighter focused to keep his mental and physical edge?
Steward:                   It was very difficult because when I left America to go to Majorca, I was told that we were fighting one fighter. Then we went through Chris Byrd and all the other guys.  So we brought in big sparring partners and from the time that I left to the time that I landed, I was told that the opponent had been changed and it looks like it would be Castillo.  So I had to go from having extremely big guys to getting fast and speedy guys.  So we had to change up and call back some of our old sparring partners. But it did not bother Wladimir very  much.  I guess, as he said, it happened in all of those great amateur fights.  He had over 100-plus amateur fights.  He was used to fighting and making adjustments overnight with different opponents. We have had at least 30 days or four weeks of focusing on one opponent and that is all that is necessary.