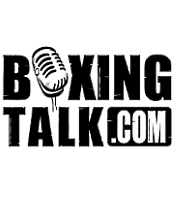 SHOWTIME's spectacular tripleheader on Saturday, October 2, will be the first boxing event to take place in the new outdoor Amphitheatre at Caesars Palace, recalling an era of legendary nights of boxing including Sugar Ray Leonard against Thomas Hearns, Larry Holmes against Gerry Cooney, Muhammad Ali against Larry Holmes and Leonard against Marvelous Marvin Hagler at the famed Las Vegas resort.  It was also the scene of the Hagler against John "The Beast" Mugabi, SHOWTIME's first boxing event in March 10, 1986.  The telecast will begin at 9 p.m. ET/PT. 
In the main event, former WBO heavyweight champion Klitschko (42-3, 39 KOs) will make his SHOWTIME debut when he takes on former NABF heavyweight champion DaVarryl Williamson (20-2, 17 KOs). Prior to the 10-round heavyweight battle, SHOWTIME will feature a pair of world championship battles. In the evening's second televised bout, IBF Junior Middleweight Champion Verno Phillips (38-9-1, 20 KOs) will make his initial defense in a rematch against IBF No. 1 contender Kassim Ouma (19-1-1, 13 KOs). Opening the SHOWTIME tripleheader will be IBF No. 1 contender Syd Vanderpool (35-2, 23 KOs) taking on IBF No. 4 contender Jeff Lacy (16-0, 13 KOs) for the vacant IBF super middle belt. Gary Shaw Productions, LLC, in association with Caesars Palace will present the event. 
Question: Wladimir, how are you doing for this fight and are you looking forward to it?
Klitschko:  I am doing well.  So far, everything is going smoothly and the whole preparation has been going good, so I feel good and ready to fight on Saturday night.
Question: Wladimir, how difficult has it been for you to put that last fight behind you and for you to able to focus on DaVarryl Williamson?
Klitschko:  I think enough time has gone, almost six months. It was not easy for me to handle getting upset in April. There were a lot of circumstances that were there, but I have had enough time to put it out of my mind. It is in the past.  I think this fight with DaVarryl Williamson is going be very, very interesting for the audience because everyone is wondering which one of us will survive. I am focused and looking forward to the future.
Question: DaVarryl, you really made a lot of headway in this division in the last couple of years.  You have proven critics wrong that a guy with a college degree can fight and that you are not too small for the division.  You are coming off a big win over Eliecer Castillo in your last fight.  How are you doing in preparation for this fight?
Williamson:  I am doing very well.  It is a very exciting opportunity, and the possibilities for the winner of this fight just makes it very, very intriguing. I want to thank Wladimir personally and Manny Steward for accepting me as an opponent or fighter, as well as SHOWTIME for believing in me that both, Wladimir and myself, will put on a great show at Caesars on Saturday night.
Question: Do you look at this as like the most important fight of your career, almost like a world title fight?
Williamson:  Absolutely.  To beat Wladimir Klitschko, the former WBO heavyweight champion, the former 1996 super heavyweight Olympic gold medalist, would be huge. This is the biggest fight that I have had in my career, certainly on paper. This is definitely my biggest test to date and it is going to be a very, very exciting fight and I just cannot wait.
Question: Emanuel, what is your take on this fight?
Steward:  I can tell you that Wladimir was trained very well and very well prepared for his last fight as well as this fight, but none of that ... the last fight is over with.  I think a fight between DaVarryl Williamson, who I have much respect for, is going to be a very interesting. It is very unusual to have heavyweights who have had really good, extensive amateur backgrounds like DaVarryl has had coming through our American amateur program and being a national champion so much as well as Wladimir been a gold medal winner in the Olympics in the super heavyweight division.  It is a fight that is interesting because both guys lost in their most publicly viewed fights. But still, based on the way the heavyweight division is, the guy who comes out winning the fight could be one of the standouts and maybe in another year's time be the heavyweight champion of the world.  DaVarryl is a guy with a good amateur background, good right hand, and I put so much value on those words "amateur background."  And I am a little nervous about the fight to some degree because it seems like it is the fever going on around – going back to the Brewster fight and Tyson just being knocked out and Roy Jones knocked out and just recently De La Hoya being beaten – so knowing that, I know that DaVarryl will come in with a lot of confidence. I do not think anybody could feel safe and comfortable about it if they have any knowledge of boxing because just so many guys who are not favored to win are winning. Wladimir and DaVarryl both lost their last major highly visible fights, so it is going to be a very interesting fight in a lot of ways.  I am excited about the fight myself and the whole undercard. It should be an exciting night and, for me at Caesars, it is really exciting because of the many, many great fights there. Wladimir has been with me watching the tapes of Tommy Harris and Sugar Ray Leonard and Marvin Hagler.  He is just so excited about fighting at this historical place.
Question: DaVarryl, personally and professionally, what does this fight mean to your career?
Williamson:  I think it means the world to my career. I think a win against Wladimir will really put me in a different tier.  I would definitely be knocking on the doors for one of those four belts with the four different champions. Personally, it gives me a chance to go back in a mainstream audience, a huge crowd on SHOWTIME, at the highest level and to kind of give myself a second chance to make a first impression after my disaster about a year ago. A lot of the same boxing fans who like to watch heavyweights at this caliber are going be tuning in. So I am very excited and it means everything to me personally and professionally because I have the opportunity to say, 'Hey, that was not DaVarryl.  You will get a chance to see the real DaVarryl on Saturday night.'
Question: After the way Roy Jones, Jr. was knocked out, does it ever weigh in the back of your mind going into a fight that something like that could happen to you or is that something that does not even come to you?
Williamson:  Absolutely. I was in that same position. Obviously, I was not on the ground that long, but you only have 10 seconds; there is no two minutes.  It is the same experience to your family and loved ones who are very close to you.  So, obviously, you say wait a minute, this is something we are into and we know that these things can happen and it just makes you prepare a little harder and stay focused. You cannot get any distractions. You have to say, 'Hey, I need to be on my p's and q's because this guy, Wladimir, can punch with both hands' and I need to be on my A+ game and that is where I am looking forward to.
Question: DaVarryl, what do you expect your weight to be for this fight?
Williamson:  If I can weigh 222-223 in my skivvies, I will be very happy.
Question: If you win this fight, would you be willing to sign a multi-fight deal with Don King in order to get a shot at one of the champions that he currently promotes?
Klitschko:  We have been in court with our last promoter and hopefully in November we will have the decision from a judge go our way. Do you believe that we want to go from one promoter to another one?  I do not think so. I think we could have some contact with Don King in the future, but I do not see it as a promoter.  We have our own promoter company, K-2 Promotions.
Question: Wladimir, did you ever discover if you were drugged before your last fight in April?
Klitschko:  I used to actually spend a lot of time trying to find answers for a lot of questions after my last fight.  Unfortunately, I did not find anything.  It is important to me to get an answer because I admitted that I knew something was wrong. I cannot even describe to you or say anything because after the second round, I was fighting with myself to move in the ring. That is why I did not want to slip with my concentration in my next fight.  That is why I think my next fight is going to be one of the best answers for a lot of questions.
Question: Which fighter do you think you most emulate or you most aspire to fight like?
Williamson:  A lot of people say that I have a right hand like Tommy Hearns.  Maybe I have some movement like Sugar Ray Leonard.  And maybe I have the heart of a guy like Marvin Hagler.  I am kind of a mixed breed, mixed with a lot of different fighters.  With Ali, a little bit of Foreman power.  It just kind of comes to my own and that is why we call it the "touch of sleep."  I am a boxer puncher that is hard to hit.
Question: You have tried to pick up some movements or strategies from watching the tapes of other fighters?
Williamson:  Absolutely.  Because we come into such a big fight, you try to get into the psyche of some of those fighters, like a Marvin Hagler or Sugar Ray Leonard and see what their mind is like – in the locker room or walking into the ring – and what kind of demeanor they have, their body language.  All that is important.  Some of it you want to copyright, some of it you want to let it go through the strainer. Whatever I think that fits, that is best suitable for DaVarryl Williamson, I think we are going to utilize that and hopefully that package is very successful on Saturday night.
Question: Emanuel, you seem very excited to be working with Wladimir and even mentioned that mechanically he might be the best heavyweight out there. How important was it for you once Lennox Lewis retired to be working with another top heavyweight?
Steward:  It was not really that important.  In fact, I have turned down lots of big money in the last year with a lot of other fighters.  And much like I did with Lennox Lewis, I always felt that Wladimir Klitschko had so much talent and I thought it was as much of a challenge to me to try to develop it, much like I did with Lennox. Even though Lennox is the best heavyweight that I have ever trained, I feel that Wladimir has the potential to be equally as good. He is just something that I believe in and the first fight that we had with Brewster did not change my mind at all because I know a few things that went on that have probably been on my mind a lot more than Wladimir's still. Nevertheless, I believe in him and I am going to just take my time and try to develop his talent.  It is a challenge. 
Question: Have you and Wladimir thought about the possibility of working with someone like Mackey Shilstone, who is known for nutrition and different training methods?
Steward:  First of all, Wladimir has a pretty much good education in nutrition and so do I. Most of the guys who brought in Shilstone were either trying to gain or lose a lot of weight. We are not dealing with that. Wladimir is a very good conditioned heavyweight who comes into camp pretty much weighing exactly what he is going to fight at.  When he is not in training, he is always running, conditioning and taking good care of himself, eating nutritionally. We are spending more time on teaching Wladimir more of the conventional American techniques to go along with his European background without changing him completely because it had to be something enough for him to win all of those amateur championships, Pan Am Games, gold medal winner in the Olympics and everything.
Question: Wladimir, do you feel any added pressure coming into this fight as a result of your loss to Lamon Brewster?
Klitschko:  I feel no pressure because I am the bottom of boxing.  I used to have a good time when I was a champ and this is just another opportunity to get back up.  I think I have nothing to lose anymore.  That is why I am going into the fight without any pressure.  I just want to do my job.  I am still young enough to get up to where I was, and this is just another opportunity for me. 
Question: DaVarryl, are you going into this fight strategy-wise any differently?
Williamson:  Not at all.  Wladimir is just another man.  He puts his pants on just like I do, one leg at a time.  We are going to go in there and see who the best man is, who is left standing, who has his hand raised.  I am just concentrating on just Wladimir, Wladimir, Wladimir. 
Question: DaVarryl, regarding your preparation for this fight and in general, do you watch a lot of film of your opponents and, if you do, which films have you watched the most?  Have you watched Wladimir against Ray Mercer and Jameel McCline or have you watched more of the Corrie Sanders and Lamon Brewster tape?
Williamson:  I saw the Sanders fight and I saw the Brewster fight, but I spend more time with the  McCline fight and the Mercer fight because I am expecting Wladimir to be at his best.  But if the Wladimir that showed up with Brewster shows up Saturday, I will be more than happy to greet him.  But I do not think that will be the case.  I am looking forward to the Wladimir that is going to be the most competitive, going to have the endurance for the entire 10 rounds and is going to bring the best out of DaVarryl to become victorious.  I am just excited about the opportunity and we cannot wait for Saturday night to be here.
Question: Who have you been sparring with to get you ready for Klitschko?
Williamson:  A number of guys.  I have used probably six or seven different guys and they are all – if they were not as tall as I was, they were as tall -- and they weighed about 250-260, just to kind of get prepared for being leaned on because this is a big man and he is very strong.  So I have to get my body conditioned and suffering a little bit in the sparring session, in the gym workout, to be able to deal with this guy.
Klitschko:  DaVarryl, I am not so strong and I am not so big.  I am like a guy without condition, no (guys) and no chin.  So do not train too hard.
Williamson:  Too late.
Question: Since you will not fight your brother, who do you think you have to beat to prove you are one of the best fighters in the world?
Klitschko:  I think it makes no sense to tell any names except one – DaVarryl Williamson.  This is my next fight and that is what I am focused on and nothing else.
Question: DaVarryl, what exactly happened against Joe Mesi in your opinion?  You defeated him a few times in the amateurs, right?
Williamson:  No, I never fought Joe Mesi as an amateur.  I kind of raised the kid myself.  We sparred a number of rounds and I kind of had my way with him and so I am thinking that maybe the crowd or the audience or something else; whatever, I looked past him.  I had all kinds of whispers in my ear that, hey, your next fight will be for a million dollars. You will be on sitcoms, this show and that show.  All those things – for a young man who had never made that kind of money, it just got the best of me.  I tend to look at different things, all these kind of crazy things that came to my mind, and I took my focus off of Joe Mesi.  And because I did that, it cost me dearly.  I promise you that will not happen on Oct. 2 against Klitschko because the man is big enough to beat a bear with a switch. He is not anybody you can overlook.  He has very good skills – jab, left hook, right hand – he does it all.  He does it all very well.  He moves with finesse in the ring.  I have never seen a big guy with movement like that.  So it is going to be very, very interesting to see the outcome here.  You have got to tune in.
Question: Do you think that, besides anything else that might have happened, that you were too tense against Brewster and that lost your strength?
Klitschko:  I am not looking for any excuses and Lamon Brewster won the title and won the fight. Hopefully, this fight will answers some questions for me. It is important to me because I want to continue my sports career. If you have no answers, everything is possible. So instead of just sitting and doing nothing and taking a long break and going crazy, I do not really want to even talk about the past right now. Everything that happens on Oct. 2 will just show a lot of things. 
Question: Wladimir, what is your prediction on the fight?
Klitschko:  I am going into this fight as a fighter and I am going into this fight to survive.  For me, it does not matter how many rounds and how it is going to be.  For me, it is all about winning the fight.
Question: DaVarryl, what is your prediction of the fight?
Williamson:  I think it is going to be a very, very competitive fight for 10 rounds or less.  I think that both fighters may have their way, it will maybe go back and forth, and then I feel like DaVarryl is going to be the last man standing with his hands raised and victorious on Saturday night.
Question: Manny, what are you going to be thinking about going back to the Caesars outdoors arena for the first time in many, many years.  You have been a part of so many super fights that Caesars hosted outdoors with Tommy Hearns alone.  What will you be thinking and coming back with Ronald Hearns' son and what are your thoughts about returning to Caesars outdoors?
Steward:  I am very excited and nervous.  I have had so many great memories at Caesars and, to me, when you say "big, super fights," I think of Caesars Palace. Wladimir and Ronald Hearns, we have been sitting the last few days and watching all of these great fights and most all of them are coming from Caesars Palace.  And so we are naturally excited about it.  Caesars Palace means a lot and we are excited about working with Gary Shaw because I think he is the hardest working promoter in boxing.  I usually do not drift off to that, but he is really a guy that has been very accommodating and helpful to us.  We are excited about getting into Vegas tomorrow.
Question: DaVarryl, the Klitschko brothers have a habit of avenging each other's losses.  If  you win against Wladimir, would you like to be the next challenger after Danny Williams to take on Vitali Klitschko for the WBC heavyweight championship?
Williamson:  You will have to ask me that question on Oct. 3.  Right now, it is just Wladimir, Wladimir, Wladimir.  He is in my rearview mirror, he is in my mirror when I brush my teeth.  That is all I see right now is Wladimir.  I do not know anything about his brother, his cousin or anything else.  It is just Wladimir right now. 
Question: Wladimir, any closing comments?
Klitschko:  I want to thank DaVarryl for participating in this conversation because I was missing you last week at the Las Vegas press conference at Caesars when no one showed up, but  me.
Question: DaVarryl, do you have anything to add?
Williamson:  I want to thank Wladimir personally.  This opportunity is an honor and a privilege and I think it is something that I will cherish for the rest of my life.  This whole experience itself – win, lose or draw – we are going to do our best and come out healthy.