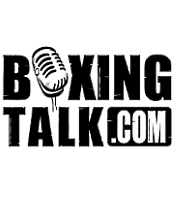 World Boxing Council (WBC) heavyweight champion Vitali Klitschko will make his first title defense against the guy who most recently knocked out Mike Tyson, Danny Williams, on Saturday, December 11, 2004, at the Mandalay Bay Resort & Casino in Las Vegas, Nev. The fight card is being produced and distributed by HBO Pay-Per-View beginning at 9 p.m. ET/6 p.m. PT and has a suggested retail price of $49.95. The 12-round heavyweight championship fight will highlight a spectacular evening of boxing presented by K2 Promotions, Inc., in association with Mandalay Bay Resort & Casino. For more event information log onto
www.HBOPPV.com
Klitschko:  I am really happy to fight again.  I have had a long break, more than six months. This is my first fight in Las Vegas, my first title defense, and it is against a strong guy from Great Britain, Danny Williams, who beat Mike Tyson and destroyed my dream to fight Iron Mike. I watched the fight on German TV and was very impressed. I know that Danny Williams wants to prove me what a great fighter he is. This is going to be a very interesting fight. I am starting right now the preparation.  I have seven weeks before the fight and I hope I will be in great form and put forth a great performance on Dec. 11. 
Williams:  I am really excited about this fight. I will have a real long buildup, about 10 weeks to prepare.  I have already been training four weeks for this fight.  I have already surpassed the fitness I was for the Tyson fight.  I am getting stronger and stronger by the day.  I believe I am fighting the best champion in the world and Vitali is also fighting the best challenger.  I think you guys are going to have a great fight on Dec. 11.
Question: Danny, how has life changed for you since you knocked out Tyson?
Williams:  It has changed big time. I have not got much time for myself.  I used to be a family man.  I was always with my daughters. But now I am always here, there and everywhere doing interviews or signing autographs. I walk down the street and people are coming up to me wanting me to sign autographs, wanting to take pictures.  It has affected me and I am really honored by the attention I am getting from the British public.  
Question: How do you plan to avoid a letdown given all the attention you have received?
Williams:  The main thing is that I am humble with all the attention I get. I enjoy it, but I still go and do my work. I go and train. Next week, I will be flying to Las Vegas to train, so all the attention I am getting in England, I obviously will not be getting in Vegas.  So I can just get with my family and focus on bringing back the WBC Championship back to Britain.
Question: Vitali, you mentioned at the outset that Danny Williams had destroyed your dream of fighting Mike Tyson.  Is that part of your motivation in preparing for this fight?
Klitschko:  Actually, we worked very close with the management for Mike Tyson to make the deal for my next fight because that is the fight I wanted. But right now, I do not need to speak about that. I am resolved to fight against Danny Williams. I have to defend my title and I do not want to think about the next step. Right now, I am concentrating just on this fight. I want to be the undisputed world champion.
Question: Is your motivation to get past this bout and then look to the other champions to try and unify the title?
Klitschko:  Yes. I want to defend my title and then make a fight against another champion. I want all the belts. 
Question: Vitali, you have not fought since defeating Corrie Sanders in April. Has it been frustrating for you that it has been eight months or so since you got in the ring?
Klitschko:  The fight against Sanders was a very hard fight for me. I had developed a small problem with my fist after the fight when it began to swell.  I hope in the future I do not have such a long break between fights.  But right now, I feel my body is 100 percent and I am ready for a good performance on Dec. 11.
Question: Danny, has the huge amounts of attention you got after beating Tyson subsided or is it still an everyday thing in England? Can you go anywhere without people talking to you and asking about the great upset of Tyson?
Williams:  Yes, it is an everyday thing. Everywhere I go, whether it is in London or north England, it is massive attention I get. It is absolutely crazy. One fight totally changed my whole life. 
Question: Danny, can you comprehend what it might be like if you go on to win the heavyweight championship of the world?
Williams:  I cannot comprehend.  It is going to be hectic if I beat Klitschko because the British public is really getting behind me after the Tyson victory.  If I come back as WBC World Champion, it will be hectic. 
Question: Vitali, did you say that it was one of your hands or your knuckles were swollen after that last fight?
Klitschko:  The next morning, after the fight, I woke up and I saw my hands were swelling.  My finger looked like a sausage and was many different colors. I was very surprised because this was the first time in my career this happened.  I punched Sanders very hard. I used this long break to recuperate and now I am 100 percent.
Question: Was it the finger on your right or left hand?
Klitschko:  It was both hands. 
Question: Vitali, how familiar are you with Danny Williams? 
Klitschko:  I have followed the career of Danny and know he is a good fighter. I have always been aware of him, but I never saw him fight live. I have studied his fights and reviewed the tapes. So I know him very well. I know that Danny is doing exactly the same with my tapes.  He is studying and preparing.  Right now, we have to prove our skills in the ring. 
Question: Danny, do you feel there is added pressure now to win this fight because people's expectation are much higher now after defeating Tyson?
Williams:  Yes, there is a lot of pressure because a lot of people in Britain now believe I have a chance to become WBC Champion. So a lot of people are putting pressure on me.  But that is part of the reason I never fulfilled my ability or talents before because I used to put pressure on myself and come into the ring very stressed out and not be able to perform.  So people are putting pressure on me, but I will not take any pressure.  I will go into the ring relaxed and that is the way I perform best.  If I go in there relaxed, I will perform the best.
Question: Tom, what were some of the logistical problems that prevented this fight from coming to Madison Square Garden?
Tom Loeffler, K2 Promotions: We looked at the Garden originally because we felt it was a natural with Danny having the strong following coming from England and Vitali being very popular in Germany, Russia and Ukraine. So we felt that was a natural. We just ran into some logistical problems with the Garden, and then Mandalay really came up with a very strong offer.  So it just made sense overall to go to Las Vegas. We also wanted to try to avoid the bad weather in December. It just made more sense when you look at the promotion to go to Las Vegas.
Question: Tom, is Tyson a realistic possibility if he can win a fight or two or is he kind of off the radar at this point?
Loeffler: Well, I guess that is really more of a question for Vitali.  But if Mike comes back and looks good, well, we know Mike is still a very popular fighter and one who really draws a lot of attention.  So if he comes back and looks good in a fight, then I am sure he would be an interesting opponent down the road for Vitali.
Question: Mark Taffet, how close is Vitali to attaining the same sort of status as boxers such as Evander Holyfield? 
Taffet, HBO PPV: Well, we are intrigued and excited because this is Vitali's first Pay-Per-View fight.  But I will say this. The heavyweight champion is the mythical strongest man on the planet.  So when you look to a heavyweight champion, you look for someone who fulfills that bill.  And I have to say Vitali Klitschko fulfills that bill as well as any man who has worn the belt for a long time. Lennox Lewis was a big, strong heavyweight champion and he demonstrated those skills in the ring. Vitali Klitschko is very, very big, a giant of a heavyweight champion, and he has had some of the most exciting and devastating knockouts over the last year or year and a half as any heavyweight has had in recent memory.  And, I think importantly, there was sort of a changing of the guard. When Vitali Klitschko walked out of the ring in Staples Center in Los Angeles after he fought Lennox Lewis, he walked out to a chorus of cheers that was as big as I have heard for any heavyweight champion since we have been in this business.  America fell in love with Vitali Klitschko that night. He became a heavyweight of the world, not just a heavyweight of Europe. He showed such character and such heart the way he fought Lennox Lewis that night that it created a platform from which he has been shining ever since.  I think fights like this – Danny Williams, the man who shocked the world, and shocked Mike Tyson – set the stage for someone to emerge as the one and only heavyweight champion, which is exactly what the public is looking for.  I think right now Vitali Klitschko has as good a chance as anyone to hold on to that, seize it and to take it further.  But Danny Williams, with the type of excitement he had over Mike Tyson, makes for exactly the kind of platform and public spectacle for an event that you need for the heavyweight champion to become even larger than life.
Question: Danny, what do you take from the cautionary tales of people who have stepped up on the world stage, but failed to stay there? 
Williams:  I learned from other people's mistakes and I have looked at those guys and they have made great mistakes. They have become champions in big fights and then fell by the wayside afterwards. As soon as my fight was over with Mike Tyson, I was back training.   I am taking this fight very seriously.  I do not care about the attention I am getting from beating Mike Tyson. I want more. The only way I am going to get more is if I beat Vitali Klitschko and that is what I intend to do.
Question: Danny, what were you feeling when you went into the Tyson fight and how did that change you in terms of your confidence?
Williams:  My confidence was never the problem.  My problem was putting too much pressure on myself and a lot of stress.  With regard to the Tyson fight, I learned to control it.  Just go into the ring relaxed and not let things bother me. My performance speaks for itself.  That is the way Danny Williams has to be.  I cannot let any pressure get to me, just come in relaxed and whatever is going to be is going to be and that is the way I perform best.
Question: How did you combat that problem?
Williams:  I lost my British title to a guy who I knocked out twice previously. Every time I knocked him out, I felt more stress the next fight.  So I decided I am not going to go anywhere if I continue to go into the ring with all the stress because I cannot perform under so much pressure.  So after losing the British title, after being robbed of the British title, I decided that it was time to be relaxed and not put any pressure on myself.  I went into the Tyson fight without issues and I was able to perform to the best of my ability.
Question: Did you do that on your own or did you see a psychologist?
Williams:  I did it on my own.  To be honest, this problem has plagued me since I was an amateur and I have been to many sports psychologists, hypnotherapists and I always felt like I wasted my money.  Finally, I solved the problem myself.  So praise be to God, now I can finally move to where my abilities say I should be.
Question: Danny, if you win this fight, will you give Vitali a rematch and how important would it be for that rematch to take place in London?
Williams:  Yes, I would love the rematch fight to take place in London, England, if God willing, I beat Klitschko.
Question: Vitali, do you plan on fighting more often than you have in the past eight months?  Secondly, you and your brother say you want to be champion at the same time.   Has anything changed?
Klitschko:  In big fights, you need more time for preparation and you need more time for publicity.  After the last fight, I needed to rest and recuperate my body to be in great shape for this fight. And that is why I had such a long break. In this fight, I will show everybody how good I am. Danny Williams is a very strong fighter with great skills, but I am ready to show what I can do. 
Question: What about the idea of you and Wladimir still reigning as champions at the same time? 
Klitschko:  It is a dream.  I do not know about America, but in Russia, we have very great saying.  It is a bad soldier who does not a dream to be general.  I say it is a bad boxer who does not  dream to be world champion.  Right now, it is very difficult to defend a world title and I am ready for that.  I hope the dream of Wladimir and I to be the world champions at the same time will come true.  I hope this will be very soon.  We have a dream. 
Question: Danny, Tyson  is a smaller guy and it looked like you wore him down with your size and you broke him down quickly.  Vitali is a completely different man.  He is a much bigger man and your size will not be a factor as it was against Tyson.  How do you plan on approaching this fight?
Williams:  This is a totally different fight.  In fact, this is a harder fight, I believe, and so does my trainer.  That is why for the Tyson fight, we only trained five weeks. For this one, we are training 10 weeks. I have been getting myself in tremendous shape. I am looking to be larger in this fight. I will move faster, throw more punches, just basically using my feet a bit more. It will be a totally different fight than the Mike Tyson fight.  You will see a totally different Danny Williams.
Question: Vitali, are you approaching this fight with a different mindset as a champion than before when you were seeking the championship?
Klitschko:  I have a lot of experience in boxing. I was world champion in other organizations for a long time. I have experience how to be. Like I said, it is difficult to get a title and it is much more difficult to defend a title. I will give my best against Williams. I know it is not so easy, but I want to show everybody I am stronger than he is, that I am stronger than Mike Tyson.  It is a difficult task, but I am ready for it. 
Question: Danny, do you expect Vitali to come out and jump on you like Tyson did and put pressure on you? 
Williams:  Yes, I expect that.  I have watched many of Vitali's fights and he starts very quickly.  He liked to establish himself in the first round like Tyson does, so I am expecting a very fast start. I have learned from the Tyson fight and I am going to be prepared for that. 
Question: There is no shame in getting hurt by Tyson because he is one of the great punchers, but do you think anybody looks at you now and starts to question your chin because you were in so much trouble, or do you think you proved something by the fact that you were able to stand on your feet and weather the storm that Tyson threw at you?
Williams:  I definitely think I proved that I have got a tremendous chin. Tyson hit me with some tremendous shots and he did not take me off my feet.  So if anything, I have proved that I had a strong chin. Tyson hits like no other heavyweight, so when you get hit the first time, it is like a shock to your system. Your body does not know how to react because it has never been hit like that before. I was badly hurt in the first round, but I had the sense to recover. After that, his punches did not hurt me again because my body was attuned to take his power.
Question: Danny, how do you plan to get past Vitali's jab to be able to land your stuff? 
Williams:  Being in great shape, and having great head movement.  Mike Tyson, in his younger days, encountered many guys like Vitali who were very tall and had long arms and good jabs, and he was able to get past them and that is the same I will have to do.
Closing Comment.
Klitschko:  I am looking forward to this fight and I will be in great shape. I am hoping to show a great performance. It will not be very easy because it will be for a world championship and against a very strong fighter.  I promise I will give my best to be the winner and retain my title. It is going to be a great fight.
Question: Do you think Klitschko is making a mistake fighting you?
Williams:  Obviously, I believe he is making a mistake because I believe I am going to be the world champion. But I give Vitali lots of respect.  I beat the man, Mike Tyson, and Vitali Klitschko could have gotten an easy kind of fight. But he picked Danny Williams.  So I give him respect for that.  On Dec. 11, I will be world champion. Like Vitali said, it will be a great fight.