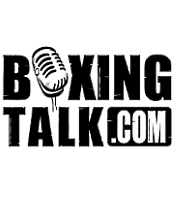 Most in the boxing world feel Wladimir Klitschko (42-3, 39KOs) is undeserving of an HBO boxing after dark main event, considering the once heir apparent to the heavyweight throne has been knocked out in his last two appearances on their airwaves. But Wladimir feels differently. "My job is to get into ring," said Klitschko at today's conference call.  "Those decisions are made by broadcasters. 
Klitschko faces the undefeated Eliseo Castillo (18-0-1, 14 KOs) this Saturday in Dortmund, Germany, in a non-title affair.  Castillo is coming off the biggest win of his career, a ten round unanimous decision over ex-heavyweight champion Michael Moorer.  Klitschko, who originally was supposed to be fighting Chris Byrd for his IBF strap, is not looking past the relatively unknown Castillo. 
"Eliseo Castillo is not famous, but believe me, he has good skills," Klitschko said.  "Technically, he is one of the best boxers in the heavyweight division." 
Klitschko's trainer, Emmanuel Steward, believes Castillo presents more of a challenge than Byrd. 
"Chris gets hit a lot more," said Steward.  "He's not as elusive as he used to be.  Chris just basically moves his upper body, paws with his gloves.  That would not work against Klitschko." 
An impressive showing over Castillo could propel Klitschko to a world title shot.  A rematch with IBF champion Chris Byrd (Klitschko won their first fight via unanimous decision), or an all-Euro showdown with Andrew Golota (provided he defeats WBO belt holder Lamon Brewster May 21st) remain intriguing possibilities.  Klitschko is not looking ahead to greener pastures.  He claims he is not looking past Castillo. 
"I don't want to talk about anybody else right now," said Klitschko.  "After the fight, we can talk."    
Still, there are doubts Klitschko can regain his championship form.  Against both Ross Purity and Lamon Brewster, Wladimir ran out of gas in fights he was clearly winning.  In his last bout, Klitschko struggled to earn a technical decision against DaVarryl Williamson.  Steward feels Klitscko's stamina won't be a problem this Saturday.
"He has sparred over one hundred rounds," said Steward.  "He went 10 rounds on quite a few occasions.  Aside from the (Corrie) Sanders fight, he was never known as having stamina problems.  He was known as a patient fighter."
In this wide open heavyweight division, where a pudgy ex-middleweight and a cantankerous low blow throwing ex-challenger can vie for portions of the heavyweight crown, anything is possible.  Steward believes the Klitschko name can carry Wladimir to the top.
"Look at the heavyweight division," said Steward.  "There is no one really dominating and standing out.  Wladimir Klitscko is still a big name" 
Can this big name prove he's more than Vitali's baby brother?  Will he succumb to stamina troubles?  Will he display the offensive prowess that once had the HBO hype department working overtime? 
This fight is full of questions.  After Saturday, we'll have some of the answers.