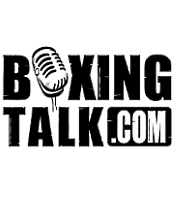 This was to be it.  A win Saturday night would give Wvladimir Klitschko's career a much need boost that he desperately needed, while another loss would have many calling for him to share a retirement party with Roy Jones Jr.  Good hard questions were to be answered last night at Caesar's Palace in Las Vegas – questions like, Can Klitschko defeat a top-twenty opponent anymore?  Can Klitschko take clean shot to the chin anymore? And can Klitschko regain his status as a legitimate heavyweight in a seemingly troubled division?  Were these questions answered precisely and with some clarity? Well, sort of, but one thing was made certain - after his headline fight with DaVarryl "Touch of Sleep" Williamson which aired on Showtime last night, we will need to see Klitschko in another fight before we rule him out for good.
Looking and fighting scared as he faced the very relaxed Wvladimir Klitschko, DaVarryl "Touch of Sleep" Williamson danced around the ring, forcing the much taller fighter to enter dangerous territory in order to get a good shot in.  Williamson's strategy worked as the giant Ukrainian was caught with a huge right hook that made Klitschko shutter and put up his gloves for a stronger defense.  Even though Klitschko had control of the ring, it was Williamson who used his legs and gloves better by landing the cleaner more effective punches, all he needed to do was just land more of them.
Still dancing around the ring in the beginning moments of round two, Williamson was still forcing his opponent to come in close to land a shot to the head or body, but Klitschko was gun shy in doing so.  Klitschko found his way in to land two unanswered right crosses to the head of Williamson, but the stunned fighter rushed Klitschko into the posts to stifle the Ukrainian's attack until referee Jay Nady broke the two apart.  Whenever Klitschko landed effectively, he still did not want to commit too much time inside of Williamson's reach, since his chin had come into question of late.
Klitschko entered round three attacking Touch of Sleep's body until he ventured upstairs to land another right cross onto Williamson snapping his head back.  The two stood fairly far away from each other for the remainder minutes of the third, only stepping in to land a single dose of leather and then moving back into position to avoid a hard counter.  Williamson was quick enough to land one left hook upstairs in the closing seconds of the frame, but Klitschko wisely held onto his opponent until he heard the bell's sound.
In the first minute of round four as Klitschko landed a straight right upstairs, Williamson countered with a straight right of his own that had the giant stumbling back and on his seat for a mandatory eight count.  With the crowd invigorated and on their feet, Williamson stalked his opponent looking for the one punch that could catapult his career.  In the wild exchanges that followed, the two hit each other with every punch in the book, and some that were not in there, as their faces came in contact with fists, wrists, and forearms.  A small laceration on the side of Klitschko's eye was visible in the closing moments of round five, but this put a sense of urgency into the Ukrainian, who landed three unanswered crosses to Williamson's head in the closing seconds of the fourth round.
Not taking advantage of Klitschko's weakened chin, Williamson instead chose to dance side to side and allow the Ukrainian to toss out soft jabs at his head. In the closing seconds of round five as Klitschko stepped forward to land a powerful right cross, Williamson closed in on his opponent in order to evade contact, and by doing so crashed into the giant's head with his head of his own.  Just as the bell sounded to end the fifteenth minute of action, a nice sized gash opened on the forehead of Klitschko in between his eyebrows.  Referee Jay Nady motioned to the judges and commissioner that an unintentional head butt had occurred, and when Klitschko went back to his corner, the ringside physician was allowed to take a look at the injury.  Soon after the unscheduled doctor appointment in Klitschko's corner, she informed Nady that the cut was too dangerous for the fight to go into the sixth inning.
Since the fight saw a completion of four rounds, the outcome would be determined by going to the judges' scorecards, in which Klitschko was handed a split decision win victory of Touch of Sleep with scores of 49-46 (twice), and 48-47 for Williamson.  Klitschko improves to 43-3 (40), while Williamson drops to 20-3 (17).
Verno Phillips Fades in Championship Rounds to Give Kassim "The Dream" Ouma His Title
As the defending IBF junior middleweight champion, Phillips initiated his attack by going to the Dream's body, and although there was little behind them, his leathered ammo seemed more to send a message to Ouma that he was in for a tough fight Saturday night.  Not throwing any shots that could do any real damage, Ouma allowed Phillips to land a right hook upstairs to seal the round in the defending champ's favor.
While the Dream wanted to toy with Phillips, the champ spent his time more wisely by landing three unanswered hooks flush on the side of Ouma's face.   The Dream got slightly more defensive-savvy half way through the second round, but it was Ouma that was chasing his opponent around the ring, as Phillips picked his shots and landed the much cleaner punches.
Phillips came out of the third frame showing that he could not miss whenever he threw his right hook upstairs.  Ouma occasionally countered with hooks of his own, but they were more pitty-pattying.  The Dream's best offense was in the form of a jab, which snapped the head of Phillips on more than one occasion, but Phillips used his power to move his opponent back and stifling any multi-punch offensive.
Like it was seen in the previous round, Phillips changed up his punches by attacking Ouma's ribs, but the Dream remained focused on only peppering his opponent's face.  Half way through the fourth round, the two fighters stood toe-to-toe as Ouma landed his jabs at the exact moment Phillips was landing his power hooks to the head and body of the Dream.  Neither fighter appeared hurt as they looked more to take the last few seconds off before the bell sounded to end four.
In the next two rounds, Ouma successfully put Phillips against the ropes, but did not have the power to hurt the trapped fighter.  Instead, Phillips would roll his shoulder whenever he felt his back on the ropes, and then pivot to come across with a right hook upstairs on Ouma. As though a switch was turned off in Phillips' body, the champion failed to continue his successful attack that had been working so well in the previous rounds, and allowed Ouma to land almost any shot he tossed out at Phillips.  Had the Dream had more power behind his punches, referee Joe Cortez would have been justified halting the action.
In the seventh round with neither fighter possessing the power to inflict "fight-ending" damage, the two once again fought in the center of the ring peppering their faces with each others' leather.  However, in round eight, the defending champion came out more aggressive than he had in the last six minutes of action to land what had been his money shot: a swinging right hook upstairs to Ouma.  The Dream, who had yet to land a body shot with any meaning in his fight with Phillips, resorted to changing up his style by landing combination of hooks upstairs.  Phillips fired back, but the eighth round ended with the two in each others' grasps.
By the ninth inning it was apparent that Ouma had nothing behind his punches and would see his championship fight going the distance.  As Ouma peppered Phillips' head, the champion tossed out bombs to his opponent's exposed ribs.  The two exchanged right and left crosses upstairs, but finished the round dancing around the ring.
Phillips appeared tired coming into the first championship round, and as Ouma attacked his opponent, Phillips grabbed the Dream's knees while waiting for Cortez' break.  For the remainder of the tenth round, their fight traveled to all four corners of the ring with Phillips and Ouma holding each other and tapping the side of their heads with the open portion of their gloves. 
The eleventh frame quickly became another round in which Ouma peppered his opponent with jabs, while Phillips swung for the fences.  However, out of nowhere, Phillips tiredness evolved into exhaustion, in which standing up seemed to take everything out of the defending champ.  Even Ouma's soft jabs that were landing flush on Phillips' head would have dropped him had he not grabbed repeatedly at the knees of Ouma.  Cortez was a step away from stopping the fight but allowed it to enter the twelfth and final round.
The last round was a continuation of Ouma's recent domination over Phillips with a fierce jab attack.  If Phillips had even one good leg to go on, he could have used it to stick and move in order to keep Ouma's better conditioning at bay, for it was not Ouma's power that hurt Phillips, whose left eye was nearly shut when the final bell tolled, but it was the defending champion's inability to last the championship rounds that did him in.  After twelve rounds of disappointing action, all three judges saw it in Ouma's favor with scores of 117-110, and 114-113 (twice).  With this victory, Ouma takes Phillips' IBF Junior Middleweight title that he won back in June against Carlos Bojorquez, and improves his record to 20-1-1 (13), while Phillips fizzles to 38-9-1 (20).
"Left Hook" Lacy Becomes the First 2000 Olympian Champion by Knocking Out Syd Vanderpool in the Eighth.

For Vanderpool, whose win over Glen Johnson looks even bigger now that Johnson has all but ended Roy Jones Jr.'s career, his bout against Jeff "Left Hook" Lacy started out strong as he stood toe-to-toe with his powerful opponent throwing huge power shots upstairs.  They completely disregarded any body attack as they instead decided to attack each others' more vital targets.  It was those targets that were doing the attacking as they butted heads half way through the first frame.  After a brief check by the referee the fight continued and they fought hard until the bell sounded.
The action increased exponentially in the second round as Lacy began attacking his opponent's body, but using his experience to his favor, Vanderpool lured Left Hook into a corner and invited a war of fists.  Vanderpool won the exchange when he connected with a two-hook combination that landed flush on Vanderpool's head.  With the crowd on their feet, the two combatants fired away in the center of the ring with wild swings of leather, both landing upstairs and to the body.
Left Hook stalked Vanderpool in the third looking to land his trademark punch, but was using his right hand as a lead hook in an attempt to confuse the Canadian fighter.  With each right hook that Lacy tossed out, he successfully landed his left hook to his desired target.  Before the round ended, the Jewel was able to get in a right hook of his own that landed flush on Lacy's face, but the 2000 Olympian used his legs to come away with the round.
Vanderpool kept Lacy at bay in the fourth by peppering Left Hook in the face and then going to the body in order to open Lacy up so that he could land his punches with meaning.
The Jewel and Left Hook got the crowd excited again by exchanging two and three punch combinations in the form of hooks upstairs.  If either of them missed, the other took advantage of the situation and landed accordingly.  Vanderpool buckled the knees of Lacy when he landed a right hook to the side of Left Hook's head.  The two continued to exchange shots to each others' temples until the fifth round came to a close.
Vanderpool used his legs and jabs more in the opening moments of round six which force Lacy to come in to land his power shots.  Vanderpool got off five punches that went unanswered, but as Lacy countered, a monstrous right uppercut landed flush on the chin of the Jewel, snapping his head back, and putting him on the retreat.  Lacy went to his opponent's body and head with disastrous hooks and another clean uppercut on the button.  Even with the crowd cheering Left Hook on, and Vanderpool clearly hurt, Lacy was unable to finish him off.
A minute's rests was not enough time for the Jewel to regain his strength from the battering he took in the previous round, but Left Hook did not take advantage of the work he put in during round seven.  With his head cleared at the half way mark of the frame, the Jewel caught Lacy with a huge right hook upstairs, but was too tired to cash in.
Round eight was all Lacy as he pummeled the Jewel with six straight uppercuts and combination of hooks to the soon-to-be-fallen fighter.  Vanderpool showed no signs of offense as he only covered up to protect himself from Lacy's barrage.  To his credit, referee Robert Byrd gave the Jewel plenty time to fire back, but found that he was not going to the way Lacy was attacking his opponent.  At 1:37 in round eight, with Left Hook taking care of business and the Jewel out on his feet, Byrd stopped the fight giving Lacy a TKO victory and the IBF super middleweight strap.  Lacy's latest victory signifies the first time a 2000 Olympian has captured a major title.  Lacy remains undefeated with a record of 17-0 (14), while Vanderpool drops to 35-3 (23).
Stacy "Big Foot" Frazier Destroys Duncan Dokiwari in First
After jabbing each other through the first half of round one Dokiwari and Frazier looked to land a single punch worthy of their monstrous size.  Big Foot found his target first in the form of a looping right hook on Dokiwari's temple to send him flying across the ring and underneath the bottom ropes.  The downed fighter tried fervently to rise and in fact did at the referee's eight count, but when he was asked to walk towards the third man in the ring, Dokiwari took "baby steps" showing signs that he was still stunned and hurt.  The fight was waved off at 2:55 in round one giving Frazier a record of 13-3 (12), and an impressive victory over Dokiwari who drops to 22-3 (19).
Ronald Hearns Shuts Out Darren Foss
Whether it was Hearns' lack of power or Foss' durable chin, neither was enough to show complete dominance over their opponent in the first half of their scheduled four round bout.  During the first six minutes of action, the son of the great Tommy Hearns landed his lengthy jabs and power combinations almost at will, but Foss showed how durable he was by taking every shot fired upon him and firing back in return.  Half way through the fourth and final round, Hearns caught Foss with a lead left jab followed by a clean right cross to put Foss on for an eight count.  Even though he argued that it was a slip, Hearns used the momentum to land more combinations to Foss' head until the end to take the unanimous decision of 40-35 on all three judges' scorecards.  Hearns continues his climb to greatness by improving his record to 4-0 (3), while Foss drops his first to 2-1 (1).
Nick "Hands of Gold" Casal Dominates David McBride
Having survived a first round knockdown, McBride once again found himself on the canvas in the second, and just after :55 ticks in the round, Casal gave referee Richard Steele just cause to end the brutality and give him a TKO victory.  Casal stays clean at 4-0 (4), while McBride drops to 5-4 (3).
Jose Antonio Ojeda TKOs Wilmer Torres in a Six Round Pummeling

After battering Torres during six rounds of action by continuously landing power crosses upstairs, Ojeda brought the referee up close and personal at 2:50 in round six to bring the carnage to a halt.  Ojeda improves to 10-3-1 (6), while Torres drops to 11-2 (5).
CLICK HERE FOR FULL REPORT AND PHOTOS
Send questions and comments to: fool4rush@aol.com