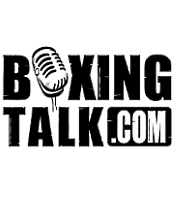 Inspite of having been dropped two times in the last round, Russian super flyweight contender Dmitri Kirillov passed perhaps the hardest test in his career by defeating Columbian Reynaldo Lopez Brown on points in 12-round IBF eliminator. Kirillov from Saint-Petersburg, Russia, 26 years old and moving to his second world title challenge, was bitterly surprised by the way his opponent had started Saturday's fight. Listed in every possible source as fighting in orthodox stance Reynaldo Lopez (31 years old from Cartagena) started it as a southpaw. It seems that no Lopez's video had been watched prior the fight by Kirillov's team since the Columbian was also 5-6 cm taller than it had been stated earlier.
The first round of the bout was rather slow and tactical with the both fighters trying to find the weaknesses in opponent's defensive shell. Kirillov tried to accomplish his game plan close to his opponent, while Lopez worked as a counterpuncher with the evident goal to find a moment to land his left-handed bomb on Kirillov's chin. In the second round Russian began to press towards with the jab combined with powerful right hooks. Columbian had been shocked several times, but he was far from going down. The next two rounds Kirillov was in control of the fight landing clear shots in amazing amounts. It seemed though that his punches weren't powerful enough to put Lopez on the deck.
At the end of the 4th round Kirillov had severely cut his right eye, while his left one had been awfully bruised. Despite all circumstances Kirillov was able to survive 5th and 6th round of carnage, though he was badly hurt and had problems with setting focus on his opponent. In the 7th Kirillov came back strong with the right-left-right combinations and battered Lopez around the ring. The next three rounds both fighters came toe-to-toe landing big bombs to the head of each other and throwing wild body punches. At the end of the 11th round Kirillov hurted Lopez twice with the right hand so Columbian was lucky to survive the round.
The last round of the war was as exciting as all previous. Fans were screaming loudly with the small Columbian community taking advantage over larger crowd of Russian fans. Kirillov came strongly into the round with effective combinations and powerful one-punchers. It seemed that Lopez wasn't been able to live through the remaining three minutes, but Columbian surprisingly answered with the left uppercut flooring Russian boxer in the midst of the round. German referee started counting, though the knockdown was rather controversial. Lopez pressed the action on unstable Kirillov and sent him again on the floor in a minute. Russian was extremely lucky to beat the count and to survive the round despite being totally exhausted and wobbling the remaining time.
It seemed that Kirillov had clearly made not enough to gain the victory in the war, but two of three judges finally had him as a winner – 115-113, 114-113. The third judge scored it as a draw – 114-114. Boxingtalk's correspondent has the same result but with another sum: 113-113 – a draw. With the victory Kirillov now has 28 wins (11 by the way of KO), 2 losses and zero draws. At the same time Lopez dropped it to the 24(17)-4-2. Russian fighter will be awarded the #1 in IBF rankings in 115 pounds. 
It's evident, that had this fight been arranged in Columbia, the result would have been in favor of Lopez Brown. Dmitri Kirillov showed no ability to change his style due to his opponents' specialities. It's clear also that Dmitri has shown a poor set of different combinations and punches. His uppercut is also to be improved. On the other side, Kirillov has shown extreme will and survival ability combined with the swiftness and tremendous defense.
Reigning IBF 154 lbs titlist Roman Karmazin was at Kirillov's corner during the bout.
UNDERCARD   
Two Ukrainian fighters defended their subleading belts during Saturday's show.
Vyacheslav Senchenko (14-0-0, 12 KO's) remained IBF Intercontinental champion in welterweight division by soundly knocking out German Artur Nowak (9-4-0, 2 KO's) in the 2nd round.
Andrei Kudriavtsev (16-3-0, 9 KO's) added vacant IBF Intercontinental lightweight title to his WBA International belt by outpointing Romanian Nikaitai Mutu (12-3-2, 6 KO's) in twelve rounds – 117-112, 115-113, 115-113. The result was rather controversial as Mutu was in control of the second part of the match.
Also:
Russian welterweight Nikita Zaytsev (11-2-0, 4 KO's) impressively stopped Tanzanian Pascal Bruno (12-7-3. 3 KO's) by flooring him in third and two times in forth round.
Russian Hatyza Sanashokov (9-0-0, 6 KO's) hardly outpointed Kazakhstani Takhir Ibragimov (0-4-0) in tactical 8-rounder.
Ukrainian Stas Kashtanov (10-0-0, 5 KO's) took his own by first-round destruction of Vyacheslav Syrovatko (7-9-0, 2 KO's) from Belarus.
In the first bout of the evening Ukrainian Vladimir Kravets (4-0-0, 2 KO's) easily outpointed Russian Dmitry Oblonkov (1-0-0, 0 KO's) in six 6 rounds.           
POSTFIGHT QUOTES
Dmitri Kirillov: "I was clearly not in mood prior to this fight, I haven't slept all the night and it was extremely hard for me to prepare for this bout… I was very surprised by the stance my opponent has fought. I was told he was an orthodox boxer. Anyway I have no excuses for such a poor performance this evening. Even though both eyes were severely cut I had to win this fight easier than I had it won… I thank all my fans for a great support and Reynaldo for a great fight."
Reynaldo Lopez: "I'm not so glad with the scoring of this match. I think I have done enough to earn the victory. All my respect to Dmitri but I feel myself a winner deep in my heart".
Roman Karmazin: "I think we have done everything we were able to do. Unfortunately Dmitri disobeyed our commands. Perhaps he was unable to change his work-rate and game plan due to cuts over his eyes… As for me I'm looking for an opponent for my optional defense right now. I heard Winky Wright is free for now. Let him know – I'm ready to step in!"
Ziaki Yunisov, YUKA Promotions: "I'm very glad that Mr. Montella (vice-chairman of IBF) was satisfied with our work. We had a great show and I'm sure it was A+ class for Russian fans… We are working at possible fight between Dmitri and Luis Perez of Nicaragua… In case of winning upcoming bout with "Rambo" Ramirez he will have to fight us. We think all negotiations will be complete till the end of the year".