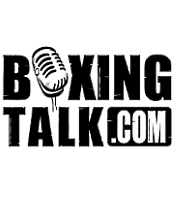 PRESS RELEASE
: Don King arrived in Hamburg on Sunday night to join his WBO heavyweight champion "Relentless" Lamon Brewster, who arrived in Germany on Sept. 19.  He is greeted in the lobby of The Atlantic Hotel by a large painting of Kaiser Wilhelm II, who was on hand for the opening of this hotel in 1909 before leading Germany during World War I, after which he was exiled to Holland.
Brewster has chosen to defend his title against challenger Luan Krasniqi in the challenger's adopted homeland, a place others have feared to tread and where some have regretted treading after questionable decisions and other said acts of treachery including espionage, conspiracy, poisioning and more.  He has also taken on the added burden of doing this on the 100th
anniversary of Max Schmeling's birthday. Schmeling passed earier this year at the age of 99 after the plans had been set to celebrate the date.
The good-natured Brewster has been both courteous and welcomed in Hamburg where he will meet Krasniqi tonight at the Color Line Arena, named for a shipping line, that will host 12,500 partisan Germans if it fills to capacity.  Hamburg is a beautiful, clean city set along the Elba River, which serves as the second-largest port for goods in all of Europe, through its access to the North Sea.  Brewster requests and is granted a visit to Schmeling's grave site here.
Klaus Peter Kohl's Hamburg-based Universum is the lead promoter of this co-promotion with Don King Productions.  Kohl commented that Brewster has "carried himself like the champion he is" at last week's press conference and media workout.
Brewster was to have traveled to Ramstein Air Base and its nearby Landstuhl Regional Medical Center with his manager Sam Simon, who also happens to have been co-creator of The Simpsons, and Don King on Monday, but King implored him not to go as he feared it would be too much for him to fly 400 miles to
Frankfurt and take a long bus ride to the base, visit injured troops and return to Hamburg--all just 48 hours before his title defense.
King and Simon went as scheduled and learned that there were once 32 foreign bases during the height of the Cold War.  Now Ramstein remains as one of six American installations around the world.  Most American troops deployed outside America--and all headed for Afghanistan and Iraq--travel through Ramstein first.
Lanstuhl Regional Medical Center is not the way a soldier wants to return to Ramstein, as it means he or she has been injured or has become ill.  Landstuhl receives patients from all branches of the military.
The purpose of King's and Simon's visit, sponsored by the venerable USO, is to promote troop morale--especially among those who have been injured.  They spent the Monday afternoon touring the wards at Landstuhl, learning from the injured service men and women what happened to them.
Most tell of stories of being hit by what are known as I.E.Ds, an acronym for improvised explosive devices, bombs that can be made out of anything, some of which pack the power to penetrate tanks.  Others tell of being hit but automatic weapon fire and are quick to show their battle scars to the inquisitive visitors.  They all appear very young, too young to have had the experiences they speak of.
King and Simon often ask the injured where they received their injuries and  hear names like "Ticrit," "Mosul" and "Fallujah." These brave troops hail from states and cities we all know:  Oregon, California, New York, Pennsylvania, Louisiana and more.  All are delighted to see anyone from home.  They recognize King immediately and many tell Simon that The Simpsons is one of their favorites, and he obliges them with hand-drawn sketches of
Bart Simpson.  An autographed picture from Don King and a drawing of Bart Simpson make for a much better day than the one that caused them to be transported here.
Landstuhl is not a place where most soldiers spend much time.  They are flown in after sustaining wounds and are treated and sent back or home as soon as possible.  Most of the injured King and Simon met had been there, at most, for a few days.  Many comment about their friends and comrades who  were not lucky enough to make it to Landstuhl alive, and all--men and women
alike--are grateful for that.
King is delighted to find troops at Landstuhl, who serve in the 101st  Airborne, as he has raised over $200,000 towards a fund to commemorate the 101st in Ft. Campbell, Kentucky.  They chant rallying cries together:  "Air  Assault!  Air Assault!"
Brewster and Krasniqi weighed in at the Color Line Arena on Tuesday.  Brewster was at 227 pounds with the challenger at 224 pounds.  The main event is scheduled to take place at 10:15 p.m. local time tonight (Wednesday, Sept. 28, 2005).  Hamburg is five hours ahead of the East Coast of the United Sates and eight hours ahead of the West Coast, so the results of the fight will be announced later today.
Brewster's dream is to win the fight tonight and then go on to visit U.S. troops at Ramstein and Landstuhl prior to returning to America.