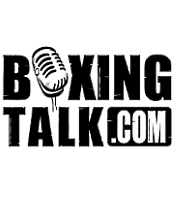 PRESS RELEASE:
When Don King arrived at 7 a.m. on Friday morning (Oct. 14) in Düsseldorf, Germany, for Tomasz Adamek's (29-0, 20 KOs) first defense of his World Boxing Council light heavyweight championship on Saturday against Berlin native Thomas Ulrich (28-1, 19 KOs), he was greeted by an old friend The top man at King's hotel, the Lindner Congress Düsseldorf, turned out to be none other than Friedmann "Fred" Roessler, the Czechoslovakian-born former food and beverage director at the Inter-Continental Hotel in Kinshasa, Zaire, who was on duty when King and Muhammad Ali stayed at his hotel while preparing to make history with George Foreman at the Rumble in the Jungle in 1974.
Roessler regaled King and his traveling party with colorful recollections of what can now be called a different era.
"We were lucky to have electricity in the bush back in Kinshasa circa 1974, let alone first class food and drink," Roessler said with a laugh, "and I was warned by a colleague in the United Kingdom that Don King was a man who was very particular about food and drink for him and his guests."
What was supposed to be a weeks-long stay turned into a months-long stay after George Foreman suffered a training injury that delayed the fight.  Most remained in Zaire waiting for Foreman to mend.
"I was flying champagne, meat, fish and more in on Air France flights trying to keep everyone happy," Roessler said.
"I remember one instance where I flew in deep-frozen dairy products in a large container.  We hired local workers to transport and take the goods out of the container.  The workers were barefoot and their feet started sticking to the frozen floor.  By the time I arrived they were all fleeing the scene in panic over the strange forces that were conspiring to cause their feet to stick to the cold metal!"
Roessler said he was aware the world would be watching the event at the time but was unaware he was taking part in a history-making event.
"I knew there was great interest in the match and I knew it was something big when I saw all of the huge satellite dishes and television equipment arriving in the country.
"I was so busy trying to keep everyone happy that I wasn't aware people would still be talking about the Rumble in the Jungle over 30 years later. I can say today that I was proud to be a part of it."
King spoke highly of Roessler and has invited him to be his guest at Saturday night's co-promotion between Don King Productions and Hamburg-based Universum at the 5,000-seat Mehrzweckhalle in Düsseldorf that will also feature Australian Paul "Hurricane" Briggs (23-2, 17 KOs) making his first appearance (opposing Etienne Whitaker (32-17-2, 21 KOs), from Ohio) since losing a majority decision to Adamek in Chicago on May 21 as well as former heavyweight world champion Oliver "The Atomic Bull" McCall (45-8, 32 KOs) facing Juan Carlos Gomez (39-1, KOs), from Cuba now living in Hamburg.
"It's so great and an unexpected pleasure to see Fred after all of these years," King said.  "He was a miracle worker in 1974 and he's still at it over 30 years later."
A dispute arose on Friday after the weigh in when the Ulrich camp wanted to use "XL" gloves as opposed to the standard form of Everlast 10-ounce gloves preferred by Adamek, the first Polish fighter to win a world title in America.
WBC President Jose Sulaiman was present at the weigh in and was asked to make a decision at the customary rules meeting for world championship fights where specifics are discussed.
Despite protestations by Ulrich's camp and his promoter, Universum, Sulaiman ruled in favor of Adamek.
"If the champion will allow Ulrich to use the XL gloves, than I approve of it.  If not, I must abide by the WBC rules that state it is the champion's preference."
Adamek's manager Ziggy Rozalski announced that both fighters will use the 10-ounce, regular Everlast gloves.
The WBC also announced that Ian John Lewis, from England, will be the referee for the 12-round main event and the judging panel will consist of Richard E. Flaherty, from the United States; Anek Hongtongkam, from Thailand; and Guido Cavalleri, from Italy.  The WBC supervisor will be Houcine Houichi, from France.
Less than 1,000 tickets remain available for sale for Saturday's event, which will be broadcast on the largest television network in Europe, Germany's state-owned and operated ZDF live beginning at 11 p.m. European time (six hours ahead of EDT and nine hours ahead of PDT.)
ZDF also broadcast live the world heavyweight championship barnburner  between "Relentless" Lamon Brewster and Luan Krasniqi that Brewster won in  spectacular fashion with a ninth-round technical knockout on Sept. 28.