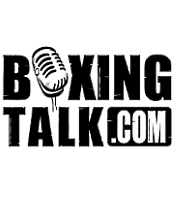 DKP Claiming It Still Has Promotional Options On Hopkins!
Promoter Don King sued Bernard Hopkins and Golden Boy
Promotions in a federal court in New York City today. The lawsuit was filed by King's new attorney, Judd Burstein. Hopkins, the undisputed middleweight champion of the world, is accused of skipping out on the promotional options he gave to King for promoting a bout against Morrade Hakkar in Hopkins' hometown of Philadelphia. Golden Boy was named in the case because it allegedly tortiously interfered with the contract between King and Hopkins by signing Hopkins to a promotional deal of its own. As part of that signing, Golden Boy, owned by Oscar De La Hoya, made Hopkins a partner in the company.
The lawsuit, which was assigned to Judge Leisure demands an unspecified amount of money damages from both Hopkins and Golden Boy, and also asks the court to declare that the contract between Hopkins and King has not been "rendered unenforceable." However, the lawsuit is only part of the ongoing dispute between King and Hopkins, not mentioned in today's filing was the fact that King and Hopkins are also embroiled in a private arbitration under the auspices of the American Arbitration Association covering other financial disputes between DKP and Bernard Hopkins.
Because Hopkins gave King four options for promoting the Hakkar bout, both he and Golden Boy will almost certainly invoke the Muhammad Ali Act as part of their defense. The Ali Act provides that a contract is unenforceable if it requires a boxer to grant options as a requirement of competing in a mandatory bout under the rules of a sanctioning organization. Hopkins-Hakkar was a WBC mandatory.
In a clever argument, Burstein uses his own client's default on a purse bid to argue that even though the bout was a mandatory, the Ali Act does not void King's options.
As a condition of winning the WBC's purse bid over Hakkar's promoter, King was supposed to stage Hopkins-Hakkar by January 2003 and pay Hopkins a little over $1 million.
In November of 2002, King told Hopkins he could not put on the fight in January. Hopkins and King eventually agreed that King would put the fight in Philadelphia, he would pay Hopkins a total of $705,000 with nearly half of the money in advance, and Hopkins would give King four options.
Hopkins now seeks to avoid giving King the options on the grounds that they are unenforceable under the Ali Act. King
did not attempt to enforce the options when Hopkins fought Robert Allen or De La Hoya in 2004.
Of course, those bouts occurred before King retained Burstein.
Under Burstein's theory, the options are valid because Hopkins was not required to give them in order to fight Hakkar and Hopkins could have gotten to fight Hakkar by convincing the WBC to declare King in breach of the purse bid and to award the fight to Hakkar's promoter, who put in the slightly lower bid.
Of course, that would have required Hopkins to fight in Hakkar's home country (France). Burstein argues that Hopkins granted King the options not as a condition of getting the Hakkar bout, but because Hopkins wanted to fight in Philadelphia rather than risk getting robbed of his title by French judges.
Furthermore, Burstein's claim states Hopkins wanted $305,000 of the $705,000 paid to him upon signing, in order to pay half of the $610,000 in damages he owed Lou DiBella. (Burstein represented DiBella on that case also)
While it seems like a stretch that Hopkins could convince the
much-less-than-squeaky-clean WBC to go against any promoter, in this case Don King, Burstein supports his argument with recent testimony from Hopkins' attorney Arnold Joseph in their ongoing arbitration.
Joseph admitted Hopkins was aware of his right to go to the WBC.
Excerpts of Joseph's testimony can be found in Burstein's claim, it's clear to Boxingtalk.com that Burstein outsmarted Joseph, who could have found something better to say the flat out admitting Hopkins understood he had other options.
The Ali Act would also void the contract if it turned out that Hakkar was under contract to King, although the complaint contains makes it clear that doesn't apply here since AB Stars promoted Hakkar.
As for Golden Boy, who seems to have the least to worry about here, while it is safe to assume that the company knew about the options Hopkins gave to King, the cause of King's action is not simply interference with contract, it is tortious interference with contract.
Golden Boy's defense of the lawsuit will likely center around the argument that even if Hopkins ultimately owes the options to King, it was unclear at the time Golden Boy signed Hopkins, and in any event Golden Boy did not employ any wrongful means in signing Hopkins.
CLICK HERE FOR MORE OF THE BIGGEST STORY IN BOXING. REMEMBER WHERE YOU HEARD IT FIRST!
Send questions and comments to: gleon@Boxingtalk.net