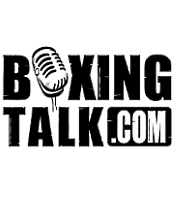 BOXING PROMOTER DON KING ARRIVES IN NEW YORK TO DISTRIBUTE OVER 1000 TURKEYS TO FAMILIES IN NEED AT SELECT LOCATIONS AND DISTRIBUTION CENTERS THROUGHOUT THE CITY IN CELEBRATION OF THE HOLIDAY SEASON, MONDAY, DECEMBER 20TH, 12:00 PM - 6:00 PM. THE DONATIONS ARE PART OF AN ON GOING PROGRAM INITIATED BY MR. KING OVER 35 YEARS AGO TO PROVIDE FOOD TO THE LESS FORTUNATE.  THE PROGRAM COMMENCED IN NOVEMBER AT LOCAL CHURCHES AND COMMUNITY CENTERS IN OHIO AND FLORIDA. THIS YEAR, KING HAS DISTRIBUTED OVER 14,000 TURKEYS TO THOSE IN NEED.  DISTRIBUTION LOCATIONS INCLUDE:
12:00 PM:
REVEREND AL SHARPTON AND MR. KING WILL DISTRIBUTE 400 TURKEYS AT CANAAN BAPTIST CHURCH, 165 WEST 115TH STREET, HARLEM, NY.  NY Republican Black Council PRESIDENT Fred Brown  & Earl HAYDE WILL ALSO PICK-UP 100 TURKEYS FROM THE CHURCH FOR DISTRIBUTION TO THE BRONX COMMUNITY.
1:15 PM:
KING WILL DISTRIBUTE 400 TURKEYS TO HARLEM COMMUNITY RESIDENTS AT THE CONGRESS OF RACIAL EQUALITY, 163 WEST 125TH STREET, HARLEM, NY. PROFESSOR HETTY FOX WILL PICK-UP 100 TURKEYS FOR THE NY KIDS FOUNDATIONS IN THE BRONX. 
3:00 PM:
KING JOINS STAFF FROM FOOD BANK FOR NYC TO DISTRIBUTE 450 TURKEYS AT THE COMMUNITY FOOD RESOURCE CENTER'S COMMUNITY KITCHEN, 252 WEST 116TH STREET, WEST HARLEM, NY.  
4:00 PM:
FIREFIGHTERS FROM THE NYFD (ENGINE 1, LADDER 24) WILL DISTRIBUTE 250 TURKEYS WITH KING FROM THEIR FIRE STATION AT 142 WEST 31ST STREET, NEW YORK, NY TO CITY SHELTERS UNDER THE AUSPICES OF THE NYC DEPARTMENT OF HOMELESS SERVICES.
6:00 PM:
KING AND REVEREND DR. THOMAS J. BOYD TO DISTRIBUTE 100 TURKEYS AT THE SALEM MISSIONARY BAPTIST CHURCH, 305 EAST 21ST STREET, BROOKLYN, NY.