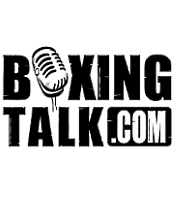 PRESS RELEASE:
Hello Mr. Lacy: Although we have never met, we have much in common. For starters, you are an undefeated world super middleweight boxing champion (IBF) and so I am I (WBA). Like me, you are not afraid to take your gloves on the road if it means facing the toughest competition you can find. For example, I recently went Down Under to defend my world title against Anthony Mundine and you are willing to go to the United Kingdom to fight WBO 168-pound champion Joe Calzaghe.       
I share your frustration in dealing with Mr. Calzaghe and his promoter, Fearless Frank Warren. My manager-promoter, Bettina Palle along with her father, Danish legend Mogens Palle, were thisclose, or so we thought, to making a deal for me to do a title unification match against Calzaghe. Like you, I was also prepared to go to the UK to face the oft-injured Calzaghe.        
I am in agreement with you and your promoter, Big Gary Shaw, that it was idiotic for Calzaghe to do that fight with a virtual midget Evans Ashira. This was not even a true "tune up" in preparation for a showdown with you. In fact, it may have turned into a "tune out" bout by wrecking your title unifier against Calzaghe.         
Another thing we have in common right now is that we both need an attractive opponent for our next fight. My dance card looks limited and so does yours. So I think you know where I am going with this.         
Lacy vs. Kessler. Kessler vs. Lacy. Tampa-St. Petersburg or Copenhagen. The location does not matter much. But you must admit our two names linked together does have a sweet ring to it.          
You bring your world title belt and I will bring mine.            
My people have made it clear to Big Gary Shaw and to Showtime that I am ready, willing and available for this super showdown assuming that proper conditions and terms can be agreed to by the parties.            
No one has ever accused you of ducking or dodging opponents. The same can be said for me. Let the duckers and the dodgers sit on the sidelines where they belong.            
There can be only true ruler of the super middleweight division.              
Is the real king of the 168-pounders you or is it me?             
I am ready to find out.
 Sincerely, 
          UNDEFEATED WBA SUPER MIDDLEWEIGHT CHAMP MIKKEL KESSLER