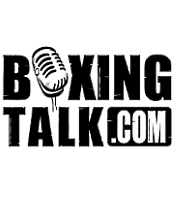 Keith Holmes, the former middleweight titlist who lost to Bernard Hopkins in the middleweight unification title back in 2001, has dropped down to 154, and four years later, will face Roman Karmazin in an IBF eliminator for a shot at Kassim Ouma. Although Karmazin is tough, Holmes seems to be focused on the future.   Boxingtalk got a few words with Holmes (rated #13 by Boxingtalk) in the week before his showdown with Karmazin.
Dominic Fernandez:  Are you remaining at 154 after this fight and what are your plans for the rest of your career.
Keith Holmes:  I'm going to stay at 154 and unify the division.  After Saturday when I become the number 1 contender I want to fight Ouma during the summer time.  Then take on any other titleholder after that. 
DF:  With your size at 154 you can be a lot of problems for the titleholders at 154.
Keith Holmes: No question, I'm always in good shape and I know I'll be in better shape than any of my opponents.
DF:  With Fernando Vargas gunning for Javier (WBC titleholder) and holds true to his word and you take care of business with Kassim how about a Unification bout with Fernando?
Keith Holmes:  I heard what he said after the Joval fight and I would take the bout with Vargas as long as he takes care of business on his end.  If he doesn't have a title I want nothing to do with him.