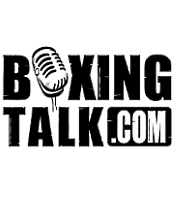 Benedict Burstein?
Don King made a powerful move that made Machiavelli smile in his grave when he added the great white shark Judd Burstein to his fish tank. In case you were confused, this is the same Judd Burstein that once said, "Don King is a cancer in the sport of boxing. Today's (Terry Norris) settlement provided boxing with a dose of chemotherapy." When I contacted the usually talkative Burstein regarding his new client Don King, he's suddenly become speechless and unavailable for comment saying, "it would be in appropriate of me to speak on that." Since a cat had Judd's tongue, Boxingtalk.com decided to do some homework.
Rarely if ever, at least I haven't found any examples of Burstein coming on the record with something positive to say about Don King.
Not surprisingly however, it was rather easy to find numerous examples of Burstein spewing venom in King's direction. 
"Don King should be ashamed of himself for taking advantage of Terry Norris," Burstein said. "Don King is a cancer in the sport of boxing."
Boy how cancer spreads.
"It's as easy as it gets. ... The problem is, this is what Don has been doing for years. Our position is that it's kind of a bait and switch. He promises you a minimum and then he never pays it," said Burstein less than sixty days ago with regards to the Chris Byrd/DKP case.
"This was vintage King. Sequester somebody, then barrage them with a combination of bullshit flattery, racial pride, intimidation and cash.," said Burstein with regards to the interference suit he filed against Don King and Mike Tyson on behalf on Lennox Lewis.
Though Burstein won't talk about it, King's move is genius.
As long as Burstein is with him Judd can't sue him. Boxingtalk.com can also be the first to tell you, we hear one of Burstein's first tours of duty will be Operation Get Bernard Hopkins Back!
King once called Burstein "an isidious insect,"
Burstein snapped back stating "I'll take that as a compliment coming from Don."
Burstein also represented a hero, Don King's best friend for thirty years, drumroll please,  Bob Arum.
"Bob Arum is a hero, not someone to be prosecuted. He made one mistake in a 30-year career, and acted in an honorable manner by coming forward and admitting it. If this commission can take this kind of draconian action against Bob Arum, what is it going to do when it deals with Don King, give him the electric chair?"
King on the electric chair? Not with Benedict Burstein on the job.
Judd Burstein once told Boxingtalk.com,  "The line about Don is, the only color he cares about is green."
Well if that wasn't the pot calling the kettle black.
Over the past five years, very few people can say they've made more money off the sport of boxing than Judd Burstein has.
Pehaps Burstein is going into this because he just knows he's going to be able to change King after 74 years of doing it his way.
Perhaps Judd is going to become his chief advisor on how to become morally and ethically correct.
One must wonder how much the libel case, the one where King's attorney's were easily handling Burstein's attorney's  in the UK, has to do with this settlement?
Judd had exposure there and even though he's insured, it would not be good if he were found guilty of violating libel law.
(Burstein is currently representing Gary Shaw in a libel suit against Ted Watley)
When Don King was trying to sign Shane Mosley a couple of months back, Shane Mosley, Jin Mosley, Judd Burstein and Don King met with each other on more than one occassion.
The first meeting was smooth sailing, but at the second one, King and Burstein erupted into a shouting match in the middle of a restaurant.
Boxingtalk.com will soon be in touch with the Mosley's to ask if they thought a King/Burstein marriage were possible after some of the antics they've experienced first hand.
"I'd like to be in the room the first time Don tells Judd, 'I don't care what your advice is, you work for me. I pay my lawyers to take their advice or not take their advice. You work for me'," said one boxing barrister.
In closing I guess when it comes to King, Judd will soon be taking a page out of his hero's book,
"Yesterday I was lying, today I'm telling the truth."
(Don King was not available for immediate comment and Burstein chose not to comment.) 
CLICK HERE FOR MORE OF THIS EXCLUSIVE REPORT
Send questions and comments to: gleon@boxingtalk.net