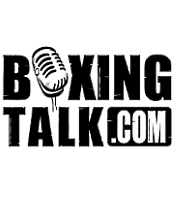 Three weeks before he is scheduled to fight in a swing bout on the non-televised portion of an ESPN card in Atlantic City, welterweight Keenan Collins, 4-0 (4KOs), took a fight on six hours notice against a middleweight southpaw with a record of 5-2.  With gym mate Kermit Cintron co-hosting the events on Thursday, Keenan Collins, not concerned about his opponents weight, or stance, stepped up and scored a devastating TKO over his opponent, Octavise Harrison.  Keenan, who originally fought southpaw for a few fights as an amateur, came in the first round in an orthodox stance landing multiple flush right hands.  With his corner extremely confident, Keenan came out in the second round as a southpaw and dropped Harrison with a lead left hook.  Sensing his opponent was nearly finished; Collins began landing a barrage of hooks and uppercuts, forcing the referee to step in as Harrison was on his way down. 
After scoring a TKO against a middleweight, Collins is now set to enter the biggest fight of his career against Larry Gonzales, 5-0 (2KO's).  "After being hit by Cintron in sparring, there is nobody that can hurt me, not even a middleweight," claimed Collins. 
Keenan's trainer Marshall Kaufman discussed the fight and why he decided to take such a big risk.  "The main reason I took the fight was because I knew that the kid was tough, but Keenan is 28 years old. We don't want to play games and wait around.  It was just one of the chances we had to take.  Keenan is always in the gym and he spars against some really tough guys with a lot of power.  I've been with Keenan since he put on the gloves.   You can help create a puncher by delivering the right technique.  It's not the strength, it's the delivery.  I felt we were we going in there with a sixty percent chance of winning.  Keenan showed composure and patience.  I don't want him to give Larry Gonzales any respect.  Keenan will respect a guy as a person, but not as a fighter."   
Co-manager and strength and fitness trainer Joe Pastore continued, "Ever since Keenan started boxing, he's been sparring Kermit.  We just felt that Keenan has what it takes.  You can't hand pick every fight.  When you feel you got the goods, you have to act like it."  About Keenan's future, Joe had this to say, "We expect him to have 8 to 12 more fights in the next twelve months.  We are a little indecisive about whether we are going fight him 140 or 147, but given the right situation, we will take a fight at 140lbs because he has no trouble making 143.  Keenan has all the physical attributes, he's never been down, he has great hand speed, great legs, punching power in both hands, and the ability to switch his stance." 
With a full stable of hard hitting prospects coming out of King's gym, another highly touted prospect, Chad Oquino, will be making his pro debut on the same card as well.  King's Gym is looking to have a big night.  With Kermit Cintron getting the spotlight on national TV, Collins embracing his coming out party, and Chad Oquino, who is sporting a dominant amateur career, King' Gym is coming out on Dec. 3rd, at Bally's Hotel and Casino, Atlantic City, NJ.