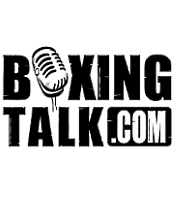 PRESS RELEASE:
Rock & Sock Productions, promoters of "A Ring of Their Own," announce famed boxing personality Jackie Kallen will be joining the team. Known as the "First Lady of Boxing," Kallen was the inspiration for the Meg Ryan movie "Against The Ropes,' is the author of "Hit Me With Your Best Shot," and a cast member of "The Contender." Kallen is also the former commissioner of the International Female Boxing Association, has managed four world champions, and been nominated for Manager of the Year.  
Rock & Sock's founders, Arnie "Tokyo" Rosenthal and Ken Weiss, along with partner Stuart Breslow believe Kallen will help round out their team. "A Ring of Their Own" was launched just this year and five female boxing shows have already been staged. The company expects to promote two to three shows this year, including a Pay Per View show in November.  
"Jackie Kallen adds another dimension to what we are doing," says Weiss. "She has been in the boxing industry for almost 30 years. Her experience will be invaluable to us."  
Adds Rosenthal, "As the former commissioner of the IFBA, she knows the sport of female boxing well. She has a great rapport with the girls and will be a tremendous asset in many areas."  
"Look for Jackie to bring her sense of style to woman's boxing," chimed in Breslow.  
As for Kallen herself, she is thrilled to be associated with "A Ring of Their Own" and predicts a bright future for the company and the series.  
"These guys know what they're doing. They share the vision I have always had for female boxing. They realize the importance of TV exposure, and they plan to sign the brightest talent in the sport today. Like myself, they think big and see the potential of the sport, and are stepping up to the plate to take female boxing to the next level, where it will stand side by side with the WNBA, LPGA, and female tennis."  
"A Ring of Their Own" is the only all women's boxing series. It is broadcast on a delayed basis by satellite and cable networks, and reaches over 30 million viewers.