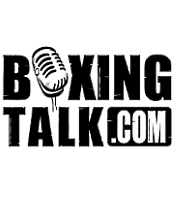 SHOWTIME's spectacular tripleheader on Saturday, Oct. 2, will be the first boxing event to take place in the new outdoor Amphitheatre at Caesars Palace, recalling an era of legendary nights of boxing including Sugar Ray Leonard against Thomas Hearns, Larry Holmes against Gerry Cooney, Muhammad Ali against Larry Holmes and Leonard against Marvelous Marvin Hagler at the famed Las Vegas resort.  It was also the scene of the Hagler against John "The Beast" Mugabi, SHOWTIME's first boxing event in March 10, 1986.  The telecast will begin at 9 p.m. ET/PT. 
In the main event, former WBO heavyweight champion and current WBO No. 6 contender Wladimir Klitschko (42-3, 39 KOs), will make his SHOWTIME debut when he takes on former North American Boxing Federation (NABF) heavyweight champion DaVarryl Williamson (20-2, 17 KOs) in a 10-round heavyweight battle.
Prior to Klitschko-Williamson, SHOWTIME will feature a pair of world championship battles. In the second televised bout, IBF Junior Middleweight Champion Verno Phillips (38-9-1, 20 KOs) will make his initial title defense in a rematch against IBF No. 1 contender Kassim Ouma (19-1-1, 13 KOs).  Opening the tripleheader will be IBF No. 1 contender Syd Vanderpool (35-2, 23 KOs) taking on IBF No. 4 contender Jeff Lacy (16-0, 13 KOs) for the vacant IBF super middleweight belt.   
Question: Kassim, you were supposed to fight Verno Philips for the then-vacant title in June (2004) in a rematch of a terrific fight you won two-and-one-half years earlier. What happened before that last fight?  Why did you have to pull out, and what has happened since?
Ouma: The night of the fight I was ready to fight.  But I pulled a muscle three days before and that kept me from fighting.  I had to go get an x-ray. I do not know how I pulled the muscle.  I just know I was ready to fight the night of and I am ready now. 
Question: So how are you doing going into this fight?
Ouma: I am really training hard. 
Question: You are training in Florida; how close were you to the hurricanes?
Ouma: I left when the hurricanes got close, but once I realized it was going to be OK I came right back. 
Question: What is your strategy for Verno Phillips, and what do you see when you guys meet?
Ouma: Well, it is going to be a fight.  We are going to rumble and you guys are going to enjoy it.  Not only you guys, but the whole world is going to enjoy it because Kassim Ouma has been waiting to be a champion for a long time and the only person that is in his way right now is Verno Phillips.  I was supposed to fight with him when he was No. 1.  Now, he is a champion, so it is going to be a good fight.
Question: Kassim, is there bad blood between you and Phillips?  Do you dislike him, or is this fight just business?
Ouma: I do not dislike Phillips.  I like him.  He is a great guy.  After I beat him, he went and hid so he has a lot to prove now. But me fighting Phillips is just like representing my country because he beat one of my countrymen for the world championship.  So I have that against him and owe him one.
Question: What did you think of the fight when he won the title against the kid that replaced you and took the fight on very short notice?
Ouma: Well, I do not think that was right because this was supposed to be my chance. I felt so bad watching because I was ready.  I was surprised a little that the guy who replaced me went so many rounds with Phillips.  I am just waiting for this upcoming fight on Oct. 2. 
Question: What would a win over Phillips do to your career?
Ouma: A win over Phillips would be really great and give me the change to take over the division. 
Question: Have you been sparring with anybody to prepare for his "come right at you" style?
Ouma: I have been boxing with guys that are kind of his style, but I have not watched Phillips at all.  I have not watched anything.  So I am just going to go like I am going for an Olympics fight: go in there and fight a guy that you have never seen before. 
Question: You fought two tough eliminators in order to get yourself in position to fight for the title, and then when you got hurt, Verno, who had fought one eliminator, basically got a lesser fight and is now champion.  Do you feel slighted that you are now going into this fight as a challenger as opposed to both of you fighting for a vacant title?
Ouma: I do not feel cheated.  Now, I am going for the championship.  I have to look straight ahead because when you fight a champion, you have to fight him really hard.
Question: Do you expect Verno to do anything different or to fight differently? 
Ouma: I think he is going to come out very strong because knowing he is the champion, he has to defend his title. But so do I.  When you fight a champion, you have to fight them really hard.  I am fighting him hard.
Question: Can you tell me about how you started boxing back in Uganda?
Ouma: I wanted to get on a plane to get into places like I have.  I wanted to go in places like England, America.  So I started boxing just for my life.
Question: How old were you when you first started boxing and training as an amateur?
Ouma: I started boxing in 1993.
Question: If you win the world title against Phillips, are you going to take it back to Uganda to see family and friends?
Ouma: Yes, I would like to if they will let me back in the country.  Right now, I am not really allowed to go back there, but I would like to take it back home.
Question: You were involved in a tragic shooting back in December 2002. When you were recuperating from that, did it make you even more appreciative of the gifts you have as a boxer?  How were you able to turn that horrible thing into a positive?
Ouma: That made me much stronger and it made me know that God was watching. It means that I am doing the right thing. If I were a bad guy, I would have died. 
Question: Do you think this fight is going to go the distance?
Ouma: Whatever happens will happen, but I do not think it is going to go the distance.  You do not get paid for overtime, so I will try to take him out as quick as I can.
Question: Do you think he is going to try to box and move or do you think he will be willing to exchange?
Ouma: I think he is going to box me, but whatever he brings, I am ready.  I am going to rumble him.  I am coming to rumble and fight like the last fight when I beat him. Actually, I am going to fight him more because he is a champion now.
Question: Is there actually any difference between fighting for a vacant title and challenging a champion for a world title?
Ouma: Yes, they are different.  I am not fighting for victory. I am going for a championship.  I am beating someone and taking what he has.
Question:  What does it mean for a guy with your background to win a world title?
Ouma: Right now, I am trying to figure out.  I do not remember when the last time Uganda had a champion.  So it will mean a lot. I am going to steal the show on Oct. 2.  I am stealing it from Klitschko and whoever else is on the show on SHOWTIME.