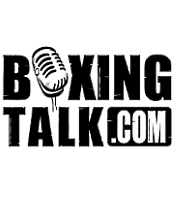 British, Commonwealth and European light welterweight champion Junior Witter has issued a no nonsense challenge to Floyd Mayweather Junior, arguably the world's best pound for pound fighter.
"Come on Pretty Boy, lets get it on," said Witter, who defends his European Title against Poland's Krzysztof Bienias on the November 12th Hennessy Sports 'Born To Do It' promotion at the Wembley Conference Centre.
"You have a HBO date in January but no opponent yet, so here I am. Come get me. If you want to be in a real, made for TV fight, that will please the fans I am your only option.
"You may be WBC #1 but you won't be fighting champion Arturo Gatti anytime soon as he is defending against Leija.
"There is no fear of WBC # 2 stepping up to meet you either; Branco is scared of his own shadow.
"He has already turned down a fight against me. Not that I blame him; I wouldn't fancy being on the end of one of my shots either.
"So who is next in line, who is the WBC # 3? Oh yes, that's me - the best light welterweight in Europe.
"I am about to prove I am the best in the world.  If you want to play with the big boys at 140lb, lets go."
Witter has already fought at the highest level, when he took Zab Judah the distance as a novice with the IBF title on the line. He received undue criticism for that affair.
"The people who talked me down after that fight need to acquaint themselves with the facts," Witter added.
"I took that contest on seven days notice after every other leading contender turned the opportunity down.
"I was a baby and nowhere near full fitness, but I still made the golden boy of the time look terrible.
"Despite my own concerns over my stamina, I took Judah the distance and only lost down the Championship stretch.
"For me it was nothing but a positive experience. It filled me with confidence, told me that with more notice I could have become world champion, even at that early stage.
"Just look at what I have done since: knocked out everyone of my fourteen opponents before the fifth round.  Only three of them made it past the third.
"I haven't been beating bums either. In the process I have won the British, Commonwealth and European titles.
Witter added: "I am a different fighter now, far more aggressive; I go in throwing knockout shots from every angle.
"I would do exactly the same against Mayweather. It would be a real war, but I would undoubtedly be the last man standing.
"Take note, I will call it right here and now: Witter beats Mayweather, by way of the big KO.
"Don't confuse me with Ricky Hatton, another so called British light welterweight talent. He has avoided me for two years because he knows I would knock him out.
"I am a genuine contender, prepared to fight anybody, on the way up.
"I am not damaged goods like so many others you could choose to fight instead.
"But you are a proven champion, I don't expect you to take the easy route, even if you may be worried I might spoil your looks or your friend Zab has warned you about me.
"If you do take the easy route, the person you will be letting down the most is yourself."