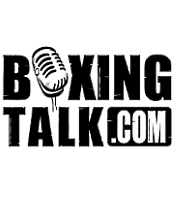 Press Release:
Titan Entertainment is proud to announce the addition of highly decorated amatuer boxing champion Staff Sergeant Julius Fogle to the fastest growing stable of fighters in the Midwest.
"We are thrilled with the addition of Julius to Team Titan," said Titan Entertainment President, Joe Kelly. "We think Julius is the type of fighter who will represent us well both inside and outside the ring. He's one of the most talented amatuer fighters I've seen in a while and he has a chance to be special as a professional."
Fogle, a recruiter for the United States Army, is a five-time former All-Army and Armed Forces Gold Medalist and a former 2001 U.S. National Amatuer Champion. Fogle also won the Gold Medal at the National Ringside Tournament in 2001 and won the U.S. Challenge in 2002.
"The kid can fight," added Titan's Director of Boxing and Vice-President, former WBA North American Champion, Craig Cummings. "He has a good jab and a lot of power in his right hand. I'm looking forward to watching him progress as a professional."
Fogle is also excited about the prospects of fighting under the Titan Entertainment banner.
"I'm really excited about turning pro with Titan Entertainment," said Fogle after a recent workout. "I met Joe and Craig in Memphis at the last Roy Jones fight. We really hit it off, so I'm glad we were able to work something out. I'm also really looking forward to fighting in Kansas City."
When asked what type of fighter he is in the ring, Fogle offered this description.
"I'm a boxer/puncher with power in both hands. I can hurt you with my jab and I have a lot of power in my right. I had a high knockout percentage in the amateurs and I don't expect that to change in the pros," he said. "I really like the way Roy Jones and Muhammad Ali fought in their primes, but I've got my own style in the ring. I may have taken some things from them when I've watched them fight, but when I get in the ring, I've got to be me"
In his amateur career, Fogle fought the likes of Jermain Taylor, Jeff Lacy and 2004 Olympic Gold Medalist, Andre Ward. Is there anyone in particular he'd like to see again as a professional?
"It doesn't matter who I fight," he said. "I'm just going to focus on who's in front of me and let everything else take care of itself."
Fogle is expected to make his much-anticipated professional debut at Titan Entertainment's Clash of the Titans 2 on Friday, November 19 at Union Station in Kansas City.