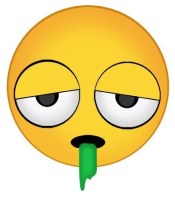 Jaime Munguia W12 Dennis Hogan... Dennis Hogan, an Irishman fighting out of Australia, wasn't given much of a chance to upset WBO junior middleweight champion Jamie Munguia in Munguia's native Mexico. A 20-1 betting underdog with limited punching power, Hogan had to fight a near-perfect fight to win. He did so, but got no love from the three American judges, and the majority decision awarded to Munguia has to be a bitter pill for Hogan and his fans to swallow. For historical persepctive, this fight compares to James Toney's underserved victory over Dave Tiberi for the IBF middleweight championship in 1992. Compubox only had Hogan landing one more punch over the twelve rounds (123-122) but the DAZN announcers were clear in their opinion that Hogan deserved the win. Boxingtalk agrees with the DAZN boradcasters, scoring it 115-113 for Hogan. The official scores however, were 114-114, 115-113 Munguia and a ridiculously bad 116-112 (by Waleska Roldan) for Munguia.
"I know I won the fight. I know in my heart and soul. I'm so disappointed... we came here in good faith. Everybody knows [I won]," Hogan said afterwards in his post-fightinterview. "Zanfer Promotions offered us a rematch and we accepted straight away, no questions asked. He [Munguia] knew I won, I could see it in his eyes, he knew he was losing. He was acting desparate... I won't come back here, I'll do it on neutral ground and I'll take away his title. They just tried to take my family's future away, and I'll fight hard to get it back again."
Hogan started very strongly, winning the early rounds with precision fighting from the outside. He showed good head movement and footwork in the first half of the fight. By round five, Munguia started landing solid punches of his own. Munguia wisely went to the body, hoping to slow down Hogan's movement. It worked for a couple of rounds, but Hogan was in tremendous shape and was able to maintain his pace despite Munguia's body attack. More importantly, Hogan continued to land his own punches cleanly, but with a pro mark of 28-2-1 with only 7 KOs, Hogan did not have a ton of power behind his accurate punches. Still, Hogan staggered Munguia to begin the eleventh round, and Munguia looked confused, frustrated and off-balance for much of the later rounds. None of that was enough, however, to convince the judges that Hogan deserved at least seven rounds and the decision win. He'll get his rematch probably, but for now, he's being unjustly denied world title recogniition.
Historical footnote: Tiberi never fought again after the Toney decision, and therefore never did get recognized as a world champion. souce: DAZN