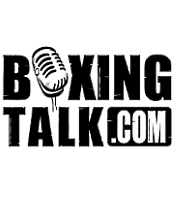 Main Events in violation of Muhammad Ali Act
A federal court ruled last week that Main Events violated the Muhammad Ali Act in its dealings with Jeff Lacy when it provided financial disclosure to Lacy's manager, Shelly Finkel, instead of to Lacy himself.  In a legal opinion issued October 27, 2004, Judge Dickinson R. Debevoise ruled that Lacy could proceed to trial with his claims against Main Events because the promotional company was not entitled to rely on Lacy's manager to deliver the information that the Muhammad Ali Act requires to be disclosed to the boxer.
Judge Debevoise's ruling arose from a lawsuit between Main Events and Jeff Lacy, who recently became a world titleholder in the super middleweight division.  After boxing in the 2000 Olympics, Lacy turned pro and signed a promotional contract with Main Events.  In 2002, Lacy left Main Events to sign with Gary Shaw, a former officer of Main Events who started a rival company after resigning from the company.  Throughout his entire career, Lacy has been managed by Shelly Finkel.  When Lacy left Main Events to sign with Shaw, Main Events sued him in state court in New Jersey.  Lacy, represented by Judd Burstein, removed the case to federal court and filed a counter suit accusing Main Events of violating federal law, the Muhammad Ali Act, by failing to inform Lacy about how much money Main Events received from the Showtime cable network as a licensing fee. Main Events defended the counter suit with evidence that it provided all the required information to Finkel in Finkel's capacity as Lacy's manager.  Finkel admitted that Main Events had faxed him the required disclosures— Main Events produced signed receipts from Finkel— but Finkel said he tore the forms up and threw them away without ever showing them to Lacy. Timing wise, Main Events sent the disclosures to Finkel shortly after each one of Lacy's bouts, but this apparently was part of the New Jersey based promoter's normal business procedure.  The Ali Act was brand new at the time, and Main Events had submitted its disclosure procedure to the Association of Boxing Commissioners for approval.  Accoding to Judge Debevoise's opinion, the Association neither approved nor rejected Main Event's procedure.
Through Burstein, Lacy argued that because Main Events had kept him in the dark about the amount of money received from Showtime, Lacy was unable to negotiate higher purses for himself and therefore, he arguably suffered an economic injury.  Had he been aware of all the details between Main Events and Showtime, Lacy says he would have been able to negotiate more than the $30,000 per fight he received for Showtime fights very early in his career.  At this stage of the litigation, known as a summary judgment motion, the judge did not have to decide whether or not Lacy was underpaid or whether he actually suffered lost income.  The only issue before the judge was whether Lacy had enough evidence to go forward with his claim and the judge took Lacy's position over Main Events'.  "Lacy might very well not be entitled to any damages," wrote Judge Debevoise.  "[but] the issue is whether Lacy has provided some evidence from which it could be inferred that he suffered economic injury." The judge denied Main Events' request for summary judgment, meaning Lacy can proceed with his claim.
Although Judge Debevoise intended to protect the ability of a boxer to deal with his promoter from a position of knowledge, the complicated reality of today's boxing industry may have escaped the judge. This decision could have the reverse effect of actually discouraging meaningful disclosures to boxers.  In the normal situation, a boxer hires a manager because the manager has greater business and financial savvy than the boxer himself.  If a boxer doesn't need advice, he would probably be self-managed anyway. Under Judge Debevoise's ruling, a promoter satisfies his legal duty even if he bypasses the manager, the very person who is supposed to be the boxer's strongest advocate and financial protector and gives the information only to the boxer, who may not be prepared or equipped to evaluate the information.   For every Wladimir Klitschko or Davarryl Williamson, boxers who possess graduate degrees, there are hundreds of non-English speakers or poorly educated boxers who need their manager's assistance in comprehending documents that are often placed in front of them at times of great stress.  This ruling presents to unscrupulous promoters the opportunity to keep managers in the dark by giving the Muhammad Ali Act disclosures directly to the boxer who even if he is capable of understanding the value of this information, will likely be completely focused on training or on a dangerous boxing match that is likely only days away.  In fact, this ruling may result in many boxers never seeing the disclosure at all.  A time-honored trick among some promoters (and nothing is being implied about Main Events here) is to put a document in front of a boxer to sign, with all sorts of waivers and disclosures buried in the fine print, well below what the boxer is really interested in, the amount of the check he is going to receive.
In this case, even though Main Events indisputedly provided the information to Finkel, as opposed to, say keeping it a secret, which would have clearly been illegal, the judge ruled that Main Events did not comply with the Muhammad Ali Act.  "Without receiving the disclosures directly, there is the possibility- realized in this case- that the boxer will never receive or know the amount of his promoter's compensation.  This lack of knowledge could harm the boxer in several ways, including preventing the boxer from knowing his market value, being able to negotiate effectively for his purse, and providing greater opportunity for the promoter and manager to collude, to the boxer's detriment, with respect to the finances of a particular fight."  The judge did not excuse Main Events giving the information to Finkel, saying that because Main Events knew Finkel was also receiving payments from Showtime, it had reason to question Finkel's loyalty to Lacy. 
Almost as an afterthought to his ruling, Judge Debevoise tacked on a final paragraph that could provide enormous headaches to boxing promoters. Although his language was not the model of clarity, Debevoise ruled that another basis for Lacy to maintain his claim against Main Events was its failure to tell him about the fees received from Showtime before it actually received them.  "The plain language of [the Muhammad Ali Act] requires the promoter to disclose its compensation to the boxer before the promoter is entitled to receive any compensation," wrote Judge Debevoise.