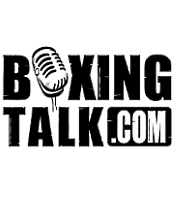 Moments ago, Judd Burstein informed Boxingtalk.com that Judge Martini has upheld the IBF's decision to mandate DaVarryl Williamson as Chris Byrd's mandatory challenger. Former WBO heavyweight champion Wladimir Klitschko, who sued the IBF trying to enforce himself as mandatory, will have to wait in line. According to Judd, his nephew Devin Burstein, who represented Williamson, played a prominent role in the judges decision. 
REMEMBER WHERE YOU HEARD IT FIRST! (10:00 AM EST)Editor's Note:
ESPN.com should be playing catch up shortly, so naturally expect Brain Kenny to inappropriately credit their in house writer, Dan Rafael, on the air for the third week in a row in a futile attempt to make it seem as though they really are YOUR boxing authority. Perhaps if they linked to the BEST boxing site on the internet, they'd save themselves this weekly embarrassment.