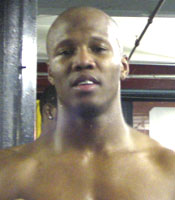 PRESS RELEASE:
The first Saturday of every month belongs to SHOWTIME, and 2006 promises to be no different for America's No. 1 boxing network, now in its 20th year on the air.  Following a spectacular 2005, the network that consistently offers fans the best match-ups in boxing begins the New Year with an exciting world championship doubleheader Saturday, Jan. 7, at 9 p.m. ET/PT (delayed on the west coast). The SHOWTIME CHAMPIONSHIP BOXING twinbill will be promoted by Don King and take place at a site to be determined. In the main event, two reigning cruiserweight champions will collide when World Boxing Association/World Boxing Council (WBA/WBC) champion Jean-Marc Mormeck faces his International Boxing Federation (IBF) counterpart, O'Neil "Supernova'' Bell, in a world title unification bout. In the co-feature, one of the world's best pound-for-pound boxers, undisputed welterweight champion Zab "Super" Judah will defend his WBC 147-pound crown against mandatory challenger and No. 1 contender, Carlos Baldomir.  
The Mormeck-Bell bout is the division's third enthralling match-up in nine months on SHOWTIME. On April 2, 2005, Mormeck retained his WBA title and captured the WBC belt with an impressive 12-round unanimous decision over defending WBC titlist Wayne Braithwaite. By winning the first world title unification bout since 1988, Mormeck became France's first boxer in any weight division to become a unified world champion. The other division showdown again featured Braithwaite, this time in a dramatic 4th round TKO over Guillermo Jones (Gund Arena, Cleveland, Ohio – Sept. 3). 
The winner of Mormeck-Bell will become the division's first undisputed champion since Evander Holyfield defeated Carlos DeLeon in 1988 on SHOWTIME, and just the second since the division was created in 1980. 
"My goal is to be the unified cruiserweight champion,'' Mormeck said. "I want to fight the best so I can prove I belong with the sport's elite champions. Bell is good, but I am better. I am very confident of victory. I will make Bell regret he ever signed a contract to fight me.''
Mormeck (31-2, 21 KOs), of Rosny-sous-Bois, France, by way of Point-a-Pitre, Guadalupe, France, has won 28 consecutive fights. By upending defending champion Virgil Hill to capture the WBA title on Feb. 23, 2002, Mormeck joined Anaclet Wamba, Taoufik Belbouli and Fabrice Tiozzo as the only boxers from France to win a cruiserweight world title.
In his last start, Mormeck retained his WBA title a fourth time and won the first world cruiserweight unification match since Holyfield-DeLeon by outpointing the previously undefeated Braithwaite 116-110, 115-111 and 114-112 in Worcester, Mass. The strong, muscular Mormeck scored the bout's lone knockdown in the seventh round with an overhand right. Mormeck seemed to hurt the smaller, quicker Braithwaite with every punch he landed.
"I asked for the fight against Braithwaite because I always knew I was stronger than him, just like I know I will be stronger than Bell," said Mormeck, who has not lost since June 1997. "That was a very important victory, but I was not surprised I handled Braithwaite so easily.
"I have always been famous in France, so there was just a little change there for me after winning. But to win on such a national stage as SHOWIME was great. It got me more recognition in the United States. I hope to live in the States one of these days.''
Bell (25-1-1, 23 KOs), of Atlanta, by way of Montego Bay, Jamaica, has not been defeated since April 1998 and is unbeaten in his last 25 starts (24-0-1). This will be the second defense of the then-vacant IBF title he won with a 12-round decision over Dale Brown by the scores 117-111, 116-112 and 115-113 on May 20, 2005, in Hollywood, Fla.
In his lone defense and last outing, the hard-punching Bell rang up Sebastian Rothman, knocking him out in the 11th round of what had been a very tight fight on Aug. 26 in Hollywood, Fla.
"I spoke to Jean-Marc in France by phone and told him he can bid adieu to his titles," Bell said.  "Mormeck needs to be ready to face the most devastating fighter in the sport. 
"This fight is going to be a banger. Mormeck had better be ready. I feel blessed and honored to get such an opportunity. It has been a long time coming, and a life-long childhood dream of mine to fight in a unification world title fight. I always wanted to fight for a world title, but this is the ultimate. 
"This is just the kind of match-up that will bring notoriety to the cruiserweight division, and especially to the winner.  Boxing has always been about challenges and fighting the dangerous guys. I am ready to fight Mormeck now.'' 
Bell has the most unusual training schedule in perhaps the history of boxing. Each day, the IBF champion does what he wants, when he wants, and that includes jogging, swimming, meditation and "intense sparring and intense body work." 
"After I sign to fight,'' Bell said, "I begin purifying my system by ridding myself of all toxins, including negative influences. Everything I do is predicated on maximizing my intensity.  If I am too intense, I might get caught with a shot from my opponent because I am too tight.  If I lack intensity, I am also put myself at risk of making a mistake that could cost me. 
            Bell is no longer nicknamed "Give Him Hell.'' "I changed before my last fight,'' he said. "I did some research and there was nothing good about the word 'hell,' so I totally disassociated myself from it.'' 
           Judah (34-2, 1 NC, 25 KOs), of Brooklyn, N.Y., stamped himself as one of boxing's most talented fighters when he captured the world's undisputed 147-pound championship with a ninth-round TKO over defending champion Cory Spinks on Feb. 5, 2005, in St. Louis.  
           Before 22,370 fans and millions more watching on SHOWTIME, Judah ruined the homecoming of Spinks and turned the tables on the defending titleholder with perhaps a career-best outing. He dropped Spinks with a big left hand at around the two-minute mark of the ninth round. A groggy Spinks got to his feet to beat the count, but Judah continued to land punches and the referee stopped the bout at 2:49. After eight completed rounds of a grudge rematch between the world-class, major league southpaws, Judah was ahead by the scores 79-73, 77-75 and 78 apiece. 
           A former two-time world champion at 140 pounds, Judah retained his undisputed title in his last start when he scored three knockdowns en route to registering an easy third-round TKO over Cosme Rivera on May 14, 2005, in Las Vegas. 
          Judah, who won the WBO junior welterweight crown with a 12-round decision over DeMarcus Corley on July 12, 2003, captured the vacant IBF crown with a fourth-round knockout over Jan Bergman on Feb. 12, 2000. After five successful defenses, he suffered his first defeat and lost his IBF crown when Kostya Tszyu captured the undisputed 140-pound crown with a second-round TKO on Nov. 3, 2001, on SHOWTIME.   
          "I do not know a whole lot about Baldomir except that he is from Argentina and he did what he had to do to earn the mandatory shot," Judah said. "So, I respect him for that. I know enough not to take these kinds of guys lightly. Mandatory challenges are always good fights. 
          "Everybody knows me. They know I want the biggest fights against the so-called biggest names. But no one has the courage to sign the contract.'' 
           Baldomir (41-9-6, 12 KOs), of Los Angeles, by way of Santa Fe, Argentina, is much better than his record indicates. After going 24-9-4 during the first six years of his career, Baldomir has gone 17-0-2 since.  
           A winner of five in a row, Baldomir earned the right to challenge Judah by taking a unanimous 12-round decision (116-112 twice and 116-113) over Miguel Angel Rodriguez in a WBC elimination bout on May 21, 2005, in Chicago.  
           "The turning point in my career came when I won the WBC International welterweight title in 1999," Baldomir said. "Winning that fight gave me the confidence that I needed. After that, I totally rededicated myself to being the best I could be. That is when I decided that I wanted to become a world champion." 
           Baldomir was born in the same hometown as legendary middleweight champion, Carlos Monzon, and his famed trainer, Amilcar Brusa. 
              "Monzon was a hero where we lived, and all the young boys wanted to grow up like him," Baldomir said. "I was no different. It was all because of Monzon that any of us started to box.'' 
           Baldomir, who also is trained by Brusa, says his dream will come true on Jan. 7. 
           "This is better than a Cinderella story," Baldomir said. "I have waited such a long time. There have been so many bumps along the way. But now my time has come and I am ready. Everybody is in for a big surprise. 
           "I am going to beat Judah and shock the world. It does not matter what Judah tries, I plan to go forward and do whatever it takes to win. I have waited a lifetime for this. I hope Judah takes me lightly.  It will just make my job easier." 
           SHOWTIME CHAMPIONSHIP BOXING's Steve Albert and Al Bernstein will call the action from ringside with Jim Gray serving as roving reporter. The producer of the SHOWTIME telecast will be David Dinkins Jr. with Bob Dunphy directing. 
For information on SHOWTIME CHAMPIONSHIP BOXING and "ShoBox: The New Generation" telecasts, including complete fighter bios and records, related stories and more, please go the SHOWTIME website at
http://www.sho.com/boxing
.