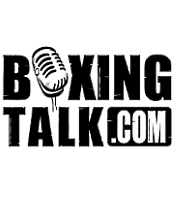 PRESS RELEASE
: It's only fitting on a night when Corpus Christi's greatest fighters will be honored, that Texas' best young fighters will be headlining an exciting night of boxing at the American Bank Center. Former Corpus Christi greats, Lefty Barrera, Jesse Benavides, Roberto Elizondo, Lupe Suarez and Frankie Warren will be the first class to be inducted to the newly formed, Corpus Christi Boxing Hall of Fame on the NIGHT OF HONOR boxing event, slated for Friday, December 9th at the American Bank Center.  
Headlining the six-bout professional fight card, presented by Main Events, will be two of Texas' best young fighters, Ricardo "Rocky" Juarez and Raul Martinez.   
Juarez, a 2000 Olympic Silver medalist from Houston, is a highly regarded featherweight contender.  Juarez, 23-1, will be taking on an opponent to be determined in a 10-round Featherweight, main event.  In his last bout (August 20, Chicago), the 25 year old Juarez lost on a narrow decision to Humberto Soto for the WBC World Featherweight Championship.  The title bout with Soto was televised live, on HBO. 
Martinez, 10-0, from San Antonio, is considered perhaps the best young bantamweight prospect in the world after a distinguished amateur career where he was a U.S. Amateur champion.  He will be fighting an 8-round, bantamweight Semi-main event bout, also against an opponent to be determined.      
JUAREZ                  MARTINEZ
Juarez and Martinez will be attending a Media Conference on Tuesday, October 18, in Corpus Christi (location to be determined), where their opponents as well as the remainder of the card will be announced. 
Tickets for NIGHT OF HONOR will be priced at $20 and $30 (Reserved).  VIP Seating is $75 and will include a pre-fight, VIP Reception honoring the Corpus Christi Boxing Hall of Fame inductees.  Tickets go On Sale Friday, October 21 at the American Bank Center Box Office and all Ticketmaster Outlets. 
For Main Events promoter Kathy Duva and event coordinator Lester Bedford, the upcoming NIGHT OF HONOR is long overdue for the local fighters who accomplished so much. 
"Corpus Christi has had so many great fighters, but they have never really been honored accordingly," said Ms Duva, who's Main Events has promoted many major bouts in Corpus Christi, including the City's first world title fight between Frankie Warren and James "Buddy" McGirt back 1988 and most recently -- Corpus Christi's biggest boxing event ever which featured Fernando Vargas this past March. 
"Creating the Corpus Christi Boxing Hall of Fame was something we have discussed with Lester and have wanted to do for a long time," continued Ms Duva.  "But because of time restraints with television, we just haven't had time in the ring to properly honor all the fighters at an event.  With this event being non-televised, it allows us the necessary time to honor them appropriately.  We at Main Events are proud to be a part of honoring their great careers." 
For Bedford, who has been managing and marketing boxing events in Corpus Christi since 1981, the Corpus Christi Boxing Hall of Fame he has long considered.  "This (Corpus Christi Boxing Hall of Fame) is something that has been on my mind for a long time," said Bedford.  "We should always honor these great fighters for what they sacrificed and accomplished.  The best way to insure they will never be forgotten is the creation of a Hall of Fame." 
Bedford said the American Bank Center has pledged a permanent location to house the Corpus Christi Boxing Hall of Fame.  "They (American Bank Center) were gracious enough to provide space for us to place plaques commemorating their careers," Bedford pointed out.  "This is a perfect location because of the many sports fans who attend events at the American Bank Center.  It will always be there for them to enjoy." 
In regard to the selection of Barrera, Benavides, Elizondo, Suarez and Warren, Bedford said that those five were obvious choices which he and Ms Duva made in consultation with boxing experts in the area.  We felt it was important to have this first class in place and these five were no brainers," Bedford said.   
"Lefty Barrera was the Coastal Bend's only Olympian and Benavides was Corpus Christi's only world champion.  And of course, everyone knows what great careers Roberto (Elizondo), Lupe (Suarez) and Frankie (Warren) also had.  Each one of them became #1 World rated contenders and fought for the World Championship.  All five were easy and obvious choices."  
Bedford said he and Ms Duva would work to put together a committee to select future fighters to the Corpus Christi Boxing Hall of Fame.  "I believe there are other fighters and non-fighters who contributed greatly to boxing there and should be considered down the road," said Bedford.    
"But for now, we have a great start with the ones we will be inducting on December 9th.  It's going to be a magic night for boxing fans there."