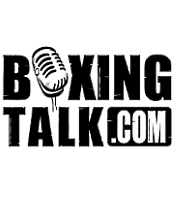 Boxingtalk has been informed that Main Events plans to have Rocky Juarez face Humberto Soto for the WBC interim featherweight title as the new televised co-feature to Fernando Vargas August 20 showdown with former WBC titlist Javier Castillejo.  As Boxingtalk first reported, Chi was forced to pull-out what promised to be an exiciting fight with an injury. Juarez's manager Shelly Finkel has confirmed to Boxingtalk that Juarez-Soto is their plan of action, however the fight is still pending HBO's approval. Several calls to Kerry Davis have not been returned.
REMEMBER WHERE YOU HEARD IT FIRST! (10:24 AM ET)Editors Note:
On the flop side of the flip, regardless of what's happening with Vargas-Castillejo, Main Events is embracing a
WBC interim title fight
. Yes, this is the same Main Events that went through hell and high water to make sure that Floyd Mayweather Jr. did not face Gianluca Branco for an interim title when Arturo Gatti underwent a sudden nose job last fall. On another note, Gianluca Branco wasn't good enough for Mayweather to face in an interim title bout, however, HBO had no problem using Branco to help Main Events manufacture Gatti's 140 pound title, and evidently, he's still good enough to face Miguel Cotto for the WBO title on HBO.