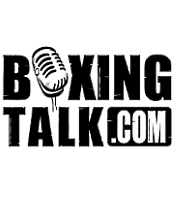 PRESS RELEASE:
Heavyweight Juan Carlos Gomez finds himself in Santa Monica, California, following a week and a half visit to Germany. Juan Carlos met with the head of Universum and took a drug test to determine if cocaine had been in his system during the last six months.
"I met with Mr. Kohl and I am sure everything is going to work out with the allegations in Germany," said Gomez from his Santa Monica apartment. "Mr. Kohl publicly supported me in the German press and I really appreciate that act on his behalf. If he feels everything will turn out okay with this suspension, I am at ease as well"
Gomez, who has been back in the States for nearly a week, is back to his daily workout. "I have been back for a few days and am already running and working out. My goal is to get back into the ring as soon as possible."
Though German tabloids ran stories of Gomez testing for positive for cocaine after an October bout with Oliver McCall, in recent days, McCall is the one who has had very public problems with cocaine.
"It is funny, maybe they got Oliver's sample and mine mixed up. I just want my fans to know I did not use any drugs and I waiting to get back in the ring. My fans are very important and I never want to let them down."
During the last months Gomez has been trying to acquire a visa here in the United States, with the aim of training full-time in the United States. "I got notification that I should be getting my visa in April, that would be great and I could look forward to fighting around that time in Germany."