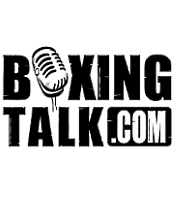 Press release:
Jose Celaya (24-2 13 KO's) will fight this Friday, December 17, 2004 at the Chumash Casino in Santa Ynez, California. Winning by knockout in his last two fights, Celaya looks to pound out another victory as he strives to contend for a title shot. In his way will be Maurice Brantley (23-10 8 KO's) out of Kansas City.
With trainer John Bray in his corner, look for Jose to come out relaxed and polished. The two have been working hard in the gym and it shows, as the man they call "Cuate" went body rocking the last two fights. Also on his team is Manny Steward and nutritionist Bob Santos.
"John Bray has been a blessing to me since we hooked up. He showed me the importance of body shots and I feel like a new fighter. I'm feeling great, and I will be ready for this fight," said Celaya.
This bout will close out the year for the Salinas CA, native, as he looks to future fights with top ranked opponents in 2005. Marquez Entertainment and Latin Sports Group have big plans for 2005, when Jose Celaya comes walking into the ring.  For tickets to this event, call 1-877-CHUMASH