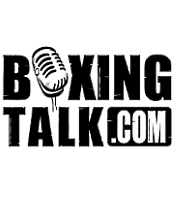 Reports around the boxing community recently surfaced that Roy Jones Jr. has told HBO that he wants to return to the ring sometime this fall. Roy himself didn't exactly deny it on Saturday's HBO telecast, hinting that he would come back for a fight that really interested him.  Assuming that the official announcement of his return comes soon, the biggest mystery around Jones' return would bt the identity of his next opponent. Even with Antonio Tarver reclaiming the light heavyweight championship of the world from Glen Johnson this weekend, there are still several intriguing possibilities for Jones' next opponent.
The Johnson-Tarver bout both opened and closed a lot of doors as for as Jones' return is concerned.  On Saturday, Tarver won the rematch between the two men to knock out Jones, a bout that could have been used by Roy as a box-off to determine who could cash in against the man himself, but things are not that clear
cut for Jones, who didn't seem too interested in rematching either one of his conquerors.
Then there is world middleweight champion Bernard Hopkins. Even before he defends his championship against Jermaine Taylor next month, Hopkins has tried to cool off talk of a match-up between Winky Wright and himself. Could Hopkins be setting the table for a rematch with the Jones, the last man to defeat him (back in 1993)? Hopkins himself has been speculating that after the Taylor bout, the time will be right for him to move up in weight to fight Johnson, a man he already beat in a middleweight bout.  Obviously, beating Johnson for the light heavyweight championshiop would add to Hopkins' legacy even further, but with Johnson's loss, Hopkins, like Jones, just lost an option.  Too bad, because the proud Johnson might very well have accepted an offer to avenge the loss to Hopkins before agreeing to fight Jones, a man he has already defeated.
Tarver's clear victory this weekend helped set up a rubber match with Jones that many boxing fans would be excited to see. It is no secret that Tarver, no youngster at 36, is looking for the biggest paydays available and finishing a trilogy with Jones would be his safest bet.  As tempting as a third Jones fight would be, Tarver could consider potential opportunities in the heavyweight division, something he spoke about after beating Jones, as well as a  potential fight between himself and Hopkins. Of course, Tarver, as the new champion in a division with few other big names, would almost certainly be very happy facing Jones for the third time. But, remember, Jones doesn't seem all that interested in facing a man
who stretched him out in the second round just last year.
Jones also could return against a man he once beat, Clinton Woods, who now holds the IBF title, which would give Roy a not-too-difficult path to regaining a belt. While this, or any other bout against a lesser opponent would be huge box office attractions in this country, many fans would still be interested to see what Jones has left and HBO could use it as an opportunity to set up a big pay-per-view bout between Jones and Hopkins, Tarver or anyone else in early 2006. However, there reports that the IBF is not interested in sanctioning Jones as a challenger to Woods' title because he is coming off two straight knockout losses. 
An opther option for Jones is a return to heavyweight, the division in which he made history by defeating John Ruiz for the WBA title in 2003. An obvious heavyweight target for Jones is a rematch with James Toney, who has been calling for a rematch of his 1994 loss to Jones for a long time. That would be a big money fight, but is not likely at this point, as Toney has ballooned up to 230 pounds and Roy doesn't seem keen on giving away about 40 pounds.
Roy Jones Jr.'s return to the ring is starting to seem inevitable, and it will surely be one of the biggest stories in boxing over the coming months.  But the challenge for Jones will be handling the fact that his fights may no longer be fought on his terms... or will  they? Jones may still be able to pit Hopkins, Tarver and a lesser opponent against each other to see who will give him the most favorable match-up.