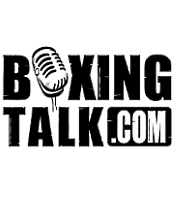 Former two-time world champion Stevie "Lil' But Bad" Johnston (37-3-1, 17 KOs) and world light heavyweight contender Prince Badi Ajamu (24-2-1, 13 KOs) will be in separate crossroads fights January 27 in "Collision Course, A Night of Champions," featuring three world championship matches and two other title fights, at the Tropicana Casino and Resort in Atlantic City, New Jersey. 
Johnston is on a mission to go back to the future, when he ruled the world as a lightweight, while Prince Badi plans to crack the top 10 for the first time. 
Johnston, the reigning NABC light welterweight champion, presently is rated No. 9 by the World Boxing Council in the super lightweight division. Stevie is matched against former NABF and WBC Fecarbox lightweight title-holder Steve "The Mongoose" Quinonez (31-9-1, 11 KOs) for the vacant IBO light welterweight title in one of four guaranteed "Collision Course, A Night of Champions" pay-per-view card matches on the show promoted by Star Boxing, and presented by Silverhawk Boxing, Guilty Boxing, and Xyience. The special pay-per-view event is offered in the United States, Canada, France, Russia, Indonesia and Greece at a suggested retail price of only $24.95. Local cable providers should be contacted to order the PPV.
Johnston lost his WBC title belt to Jose Luis Castillo in 2000 and three months later they fought to a draw, in which, Johnston originally was declared the winner by majority decision, but a scoring error was revealed resulting in the draw.
Stevie's list of victims includes Jean Baptiste Mendy, Saul Duran, Cesar Bazan and Angel Manfredy. An impressive victory for Johnston against Quinonez should position him for a major 2006 title shot against Floyd Mayweather, Ricky Hatton, or Miquel Cotto. A showdown versus former undisputed light welterweight champ Kostya Tzsyu is another possibility.
Quinonez' holds a significant win against Lovemore N'dou and he also went the distance against Jose Luis Castillo, Diego Corrales Steve Forbes and Michael Clark. Steve is coming off a 10-round decision against previously undefeated James Armah (14-0) last May.   
Prince Badi, rated No. 11 by the WBC, defends the WBC Continental Americas light heavyweight title he successfully defended last October by ninth-round TKO of five-time world kickboxing champion Olando "The Warrior" Rivera, who at the time was rated No. 9 by the WBC, against Galen Brown (22-3-1, 15 KOs) in a 12-round bout. Badi, the 33-year-old Camden, New Jersey native also owns the CABOFE (Carribbean Boxing Federation), IBC Intercontinental and Pennsylvania crowns. His fight against Brown is slated to be a "swing" bout on the PPV broadcast. 
Johnston and Prince Badi, both fighting out of Vero Beach (FL), are promoted by Silverhawk Boxing, managed by Rider Boxing, and trained by famed Buddy McGirt. 
The guaranteed minimum four-fight PPV card is headlined by former three-time world champion Virgil "Quicksilver" Hill (49-5, 23 KOs) -- Silverhawk Boxing has a marketing agreement with him – versus unbeaten Russian challenger Valery Brudov (20-0, 23 KOs) for the vacant WBA regular" cruiserweight championship in the 12-round main event. 
In addition to Hill-Brudov and Johnston-Quinonez, the other guaranteed PPV fights are IBF minimumweight title-holder Muhammad "The Rock Breaker" Rachman (50-7-4, 22 KOs) against No. 1 contender Omar "Lobito" Soto (14-2-1, 10 KOs) and "Mighty" Mike Aranoutis (14-0-2, 6 KOs) meets Mark Thompson (13-0) for the NABO/USBA super lightweight crowns.  
Tickets, priced at $200, $150, $100, $75, $50 (sold out) and $35, may be
purchased at the Tropicana box office (800.526.2935, 609.340.4020) or by
calling Ticketmaster (800.736.1420). 
For more information about Silverhawk Boxing visit its web site at
www.silverhawkboxing.com
.