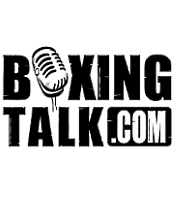 PRESS RELEASE:
With a bid of $125,000 MTM promotions in conjuction with Muhamad Arsyat of Tenggarong  Kutai Kartangara east Kalimantan, won the right to WBA featherweight champion Chris John's mandatory defense against former world champion Juan Manuel Marquez at a purse-bid held in Miami, Florida this afternoon. John-Marquez, certainly the most important featherweight fight of 2005 and quite possibly the most significant boxing match to ever take place in Indonesia, is scheduled to take place on December 10. The venue will be announced shortly. Both parties would like to acknowledge once again the magnificent work of Sampson Lewkowicz for bringing this fight to  the people of Indonesia.
"We're pleased to win the bid and MTM Promotions is very excited about the opportunity to promote the featherweight championship of the world. I truly hope that Juan Manuel Marquez honors our bid and comes to Indonesia to challenge Chris John for the WBA featherweight title. I can personally guarantee Mr. Marquez that he, along with his entire team, will receive five star treatment the likes of which they have never received during their time in Indonesia. We consider Juan Manuel Marquez a great champion and one of the very best boxers in the world, the things is, Chris John is planning to show the world he's just a little bit better," said MTM Promotions Representative Sampson Lewkowicz.
John's manager Craig Christian concurs with Lewkowicz, "Chris wants to show everyone that he is the best featherweight in the world, and we're very much looking forward to December 10, because there's no better opposition for him to prove it against than Juan Manuel Marquez."