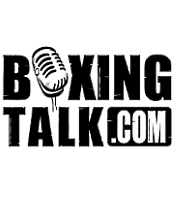 Press release:
After overcoming a bad call regarding a knockdown in the second round and being penalized a point in the fourth round (the first point reduction of his pro career and after being repeatedly and blatantly fouled by his opponent with no deductions by the referee), last Saturday night World Boxing Association heavyweight champion John "The Quietman" Ruiz overcame a four-point deficit to win a unanimous decision against Andrew Golota.
Ruiz (41-5-1, 28 KOs) won nine of 12 rounds on two of the judges' cards and eight on the other.  It marked Ruiz' fifth successful title defense, as well as his fifth victory against a top 10 opponent (Evander Holyfield, Kirk Johnson, Hasim Rahman, Fres Oquendo and Golota). No other current heavyweight champion can match Ruiz' record against top 10 contenders.
To silence those who criticize him and the other current world heavyweight champions for being mediocre and non-deserving, John Ruiz insists that there be a tournament among the current champions and the winner declared the undisputed champion.
There is no other way to end the debate. Ruiz stands ready and willing to fight any of the current champions who have the courage to engage in the tournament that John's promoter, Don King, has promised the boxing public.
Since Don King has promotional ties to three of the four current champions, if the winner of Dec. 11th Vitali Klitschko-Danny Williams fight for the WBC title refuses to enter the tournament, Ruiz insists that he fight either (IBF champ) Chris Byrd or (WBO title-holder) Lamon Brewster to unify two of the world titles with the winner promised a fight for the remaining championship.