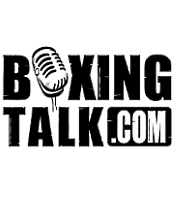 Book Debut to be Released October 2005
Press release:
John E. Oden, investment pro, prized white-collar boxer and first-time author, today announced that his new book, White Collar Boxing:  One Man's Journey From The Office To The Ring (Hatherleigh Press), will be released this October.  Lifelong boxing fan Oden, a.k.a. the "The Pecos Kid", from the dusty desert of Pecos, Texas, now living in New York City, wrote White Collar Boxing to encourage, educate and inspire men and women to jumpstart an athletic career and have the courage to re-invent themselves. Oden, Principal of Bernstein Investment Research and Management, is a competitive white-collar boxer who has fought in almost twenty matches in a thirteen-year boxing career.
In his book, Oden describes his life-changing decision of stepping into the ring in his early-40's and transforming himself from a desk-bound money manager to "The Pecos Kid," one of the most respected and well-known white collar boxers of our time.  Oden provides a detailed history of the "Sweet Science", a term used to depict the skill, finesse and mental cunning required to compete in the sport of boxing at its highest professional levels.  He highlights the history of the sport of boxing and the career of many of the boxing greats giving captivating play-by-plays of unforgettable fights.  He also portrays an inspiring story of his gravitation to white collar boxing that begins with his first pair of boxing gloves from his father, to training with Emanuel Steward and Gerry Cooney, and sparring with Hilary Swank as she was training for her role in Million Dollar Baby.   
"White Collar Boxing:  One Man's Journey From The Office To The Ring" is the story of the evolution of the growing sports phenomenon of white collar boxing and how it has profoundly affected my life.  White collar boxing has helped me achieve many of my personal and professional goals, as it physically puts me on another level and mentally challenges me every day of my life.  My inspiration for the book came from wanting people to know that this sport can be practiced by anyone, regardless of age, gender, or athletic ability," said Mr. Oden.  "It is a story of the average person, the businessman or woman, the office worker, the family man, the recent college graduate, the policeman, the middle-aged overweight person, who has chosen boxing as a form of exercise and recreation.  It is my story, but also the story of so many people I know, and hopefully many more who will experience this terrific sport in the future."
Boxing has not only jump-started Oden's athletic career training for fights at Gleason's Gym in Brooklyn and the New York Athletic Club, but also has helped him in the workplace by applying the lessons he's learned from studying and competing in the sport.  This includes executing the disciplines of mental focus, physical demands and significant time commitment required to become a winner.  Through boxing, Oden has also learned the importance of remaining calm under pressure, specifically, how to quickly make mental adjustments in tense situations while using fear as a motivator to have a winning edge when facing the competition. 
Oden is involved in several charitable organizations including F.I.S.T. (Fighters' Initiative for Support and Training) where he is a Board member.  F.I.S.T., founded in 1998 by close friend Gerry Cooney, is a non-profit organization that provides treatment, counseling and career path assistance to boxers who lack the education and resources to make the transition from the ring to productive and independent lives.  Oden has also helped institute a boxing academy at New York Public School #174 in the South Bronx providing intermediate students (grades 5-8) with an after-school activity and helping to keep them off the streets. 
About John E. Oden & White Collar Boxing-

White Collar Boxing is Oden's first book and is written for educated boxing fans, businesspeople and anyone interested in stories of personal challenges.  The popularity of white-collar boxing continues to grow; it was recently highlighted in Time and on CNN and, last year, Oden was featured in a two-page article in Business Week and part of an hour-long special on white-collar boxing that originally aired on MSNBC in October 2002, and has rerun several times since. 
John E. Oden is a Principal of Bernstein Investment Research and Management, part of Alliance Capital.  Mr. Oden is a senior member on the money management side of the firm, and works with a wide variety of the firm's clients including corporations, endowments, foundations, pension funds, family offices, trusts and estates, and individual investors to develop and implement asset allocation and investment strategies.  He joined the firm in 1992. 
Mr. Oden has many civic, cultural, and athletic interests.  He is on the Board of Directors and Treasurer of the Merchant's House Museum, and the Board of Directors of New Dramatists.  He is a Board member of F.I.S.T. (Fighters' Initiative for Support and Training).  For the second year in a row, he is Chairman of F.I.S.T. Fights for New York, a black tie boxing event which raises money for F.I.S.T. and 16 other charities, including the Muscular Dystrophy Association, the Lighthouse Foundation, Pediatric Cancer Foundation, the Juvenile Diabetes Research Foundation, and many others.  He is a member of the Metropolitan Opera Club, the Napoleonic Society, and the New York Athletic Club, where he is an active participant on their boxing team.  He is former member of the Board of Trustees of the Manhattan School of Music.  Mr. Oden graduated from the University of Texas at Austin, where he received B.B.A. and M.B.A. degrees.  He is a past President of the University of Texas Alumni Association of New York.