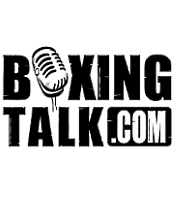 Press release:
America's No. 1 Boxing Network, SHOWTIME continues its 20th anniversary celebration of putting on world-class fights on Saturday, March 4, when talented, undefeated, hard-hitting super middleweight world champions Jeff "Left Hook'' Lacy (International Boxing Federation) and Joe Calzaghe (World Boxing Organization) collide in the main event on SHOWTIME CHAMPIONSHIP BOXING. The most significant unification world title bout in years will air live on SHOWTIME at 9 p.m. ET/PT (delayed on the west coast) from the MEN Arena in Manchester, England. The highly anticipated, long-awaited match up is promoted by Gary Shaw Productions, LLC, in association with Frank Warren's Sport Network.
JOE CALZAGHE
"This fight is great for our division. Lacy is a good fighter, but he has not fought Joe Calzaghe. I have respect for Lacy, but if he's underestimating me, he made a mistake coming here.
"I am a step up from what Jeff Lacy is used to.
"My training has gone well. I am really excited now that the fight is almost here. I'm ready to go 12 rounds if I need to."